We interact with food through a vast and complicated network of independently complex topics like human biology, economics, politics, and the environment.
It can be overwhelming to orient ourselves in all of these spheres as they relate to food and it is especially challenging to figure out what to do in order to improve our own health as well as the health of the planet.
We've broken down what we think are some major segments of food systems and provided links to people and organizations who we think are doing great work.
---
Here's What's In Store For You...
FOOD SYSTEM THINKERS
From economics to environment to nutrition and all points in between, here is a list of some of our favorite people who are working to bring some clarity and connection to all the different aspects of our food system in the US and around the world.
---
Named the James Beard Foundation's 2014 publication of the year, Civil Eats is a daily news source for critical thought about the American food system.
We publish stories that shift the conversation around sustainable agriculture in an effort to build economically and socially just communities.
---
The Food & Environment Reporting Network, Inc., is an independent, non-profit news organization that produces investigative reporting on food, agriculture, and environmental health.
Our stories fall under the classic mandate of investigative reporting–to reveal corruption, abuse of power, and exploitation wherever it happens; to expose activities and subjects that the powerful work to keep hidden or which are simply overlooked by major media; to give a voice to the voiceless.
---
A powerhouse in protecting our health, Food & Water Watch works to ensure the food, water, and fish we consume is safe, accessible, and sustainably produced.
So we can all enjoy and trust in what we eat and drink, we help people take charge of where their food comes from, keep clean, affordable, public tap water flowing freely to our homes, protect the environmental quality of oceans, force government to do its job protecting citizens, and educate about the importance of keeping the global commons — our shared resources — under public control.
---
A project of the Real Food Media Project, Anna Lappé and Food Mythbusters are a researcher group that seeks to connect the dots about our food and farming systems.
By creating easily digestible media, often in the form of videos, they provide a unique presentation of issues around food and sustainability.
---
This is a fantastic organization dedicated to highlighting successes in food, nutrition, and, sustainable agriculture.
The site contains daily news articles, commentary, petitions, and other great pieces of information. Danielle Nierenberg, president of Food Tank keeps a very active twitter feed that is worth checking out as well.
---
Slow Food is an idea, a way of living, and a way of eating.
It is part of a global, grassroots movement with thousands of members in over 150 countries, which links the pleasure of food with a commitment to the community and the environment.
Slow Food USA has 170 local chapters and 40 campus chapters that coordinate local activities, projects, and events.
---
FOOD POLICY
From the Farm Bill to state labeling laws, to corporate interests, here is a list of some of our favorite people who are working to help us understand the politics (past, present, and future) of our food system.
---
The USDA Economic Research Service's newsletter/blog gives great updates on the goings-on in USDA research.
A completely unbiased source, that may not work to expose any underlying truths, but an extremely helpful resource to help understand current USDA policies, research endeavors, and concerns.
---
Dr. Marion Nestle is a thought leader in food, nutrition, and policy that helps to promote the health of our nation.
Her daily blog posts include up to date analyses and commentary on current events and issues surrounding food and nutrition policy.
She is the Paulette Goddard Professor in the Department of Nutrition, Food Studies, and Public Health and Professor of Sociology at New York University.
---
The Rudd Center for Food Policy & Obesity is a non-profit research and public policy organization devoted to improving the world's diet, preventing obesity, and reducing weight stigma.
The Rudd Center serves as a leader in building broad-based consensus to change diet and activity patterns while holding industry and government agencies responsible for safeguarding public health.
The Center serves as a leading research institution and clearinghouse for resources that add to our understanding of the complex forces affecting how we eat, how we stigmatize overweight and obese people, and how we can change.
---
NUTRITION & CONSUMER EDUCATION
From what to eat, to how to eat it, here is a list of some of our favorite groups who are working on researching and educating the public about ways in which we can consume food and products in a way that is gentler on our bodies and on our planet.
---
Dr. Weil
Dr. Andrew Weil has been known for many years as a pioneer in integrative medicine, health, and wellness.
This is a fabulous place to learn more about his anti-inflammatory diet, read his daily Q&A, and get tips and products for a healthier lifestyle.
---
The Environmental Working Group is the nation's most effective environmental health research and advocacy organization.
Our mission is to conduct original, game-changing research that inspires people, businesses, and governments to take action to protect human health and the environment.
Their work covers a wide range of topics from consumer products, energy, farming, food, water, and toxins.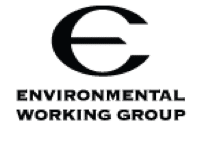 ---
The content of "The Gut Microbiota For Health Experts Exchange" offers a selection of current topics of a conversation organized around the cross-cutting themes of digestive health, immune function, metabolic conditions, gut-brain axis, research tools, trends and discoveries, nutrition, and probiotics.
Each topic is enriched by a selection of articles from scientific literature, traditional media, social media, and the best contributions of users.
---
Famous for its award programs honoring chefs and top cookbooks of the year (a great resource for expanding your cooking techniques, including some books that focus on nutrition and health), the Foundation also sponsors many different educational programs, including, Enlightened Eaters, an educationally minded series of readings, workshops, discussions, and other programs focusing on health, nutrition, sustainability, and environmental issues.
---
Bittman is a well-known food journalist, author, sustainable food advocate, and adopter of the "flexitarian" diet.
His work is prevalent in the New York Times and The Times Magazine.
His latest book VB6 promotes eating vegan before 6:00 and provides many, a delicious recipe.
He maintains a very active twitter account, that is worth following.
---
NutritionAction.com® is produced by the nonprofit Center for Science in the Public Interest (CSPI) and is loaded with practical tips for eating right, cooking healthful recipes, and avoiding food-safety dangers, as well as news of the latest developments in nutrition and health.
Their goal and mission are to help as many people as we can with direct and reliable information about the foods you eat.
They are completely independent because they accept no advertising and take no government or industry money.
---
FOOD ACCESS
From eradicating food deserts to promoting food hubs to advocating for those who are underserved, here is a list of some of our favorite groups who work to promote access to healthy food for everyone.
---
National Good Food Network
A project of the Wallace Center at Winrock  International, The National Good Food Network is bringing together people from all parts of the rapidly emerging good food system – producers, buyers, distributors, advocates, investors, and funders – to create a community dedicated to scaling up good food sourcing and access.
The National Good Food Network represents practitioners across the value chain building a new food system that rewards sustainable production, treats growers and workers fairly, improves the health of families and the wealth of communities, and meets the growing demand for healthy, green, fair, affordable food.
---
Just Food is a non-profit organization that connects communities and local farms with the resources and support they need to make fresh, locally grown food accessible to all New Yorkers.
Just Food provides regional farmers and food producers, CSA organizers, and everyday eaters with the resources and support they need to establish and experience healthy food systems—in every neighborhood.
---
WhyHunger is a leader in building the movement to end hunger and poverty by connecting people to nutritious, affordable food, and by supporting grassroots solutions that inspire self-reliance and community empowerment.
WhyHunger brings its unique assets and history to build a broad-based social movement to end hunger.
Their set of core values rests on the understanding that solutions and innovation are often found in the grassroots.
WhyHunger's programs work to support these community-based organizations as they grow and develop and bring new ideas and practices to creating a just food system that provides universal access to nutritious and affordable food.
---
World Watch Institute
Through research and outreach that inspire action, the Worldwatch Institute works to accelerate the transition to a sustainable world that meets human needs.
The Institute's top mission objectives are universal access to renewable energy and nutritious food, expansion of environmentally sound jobs and development, transformation of cultures from consumerism to sustainability, and an early end to population growth through healthy and intentional childbearing.
---
FOOD MARKETING
From candy laden check-out aisles to be able to trust food labels, here is a list of some of our favorite groups who are working to expose and change the bad stuff and promote the good stuff.
---
Since 1971, the Center for Science in the Public Interest has been a strong advocate for nutrition and health, food safety, alcohol policy, and sound science.
Its award-winning newsletter, Nutrition Action Healthletter, with some 900,000 subscribers in the United States and Canada, is the largest-circulation health newsletter in North America.
Their accomplishments range from food-labeling laws to the reduction of nitrites in cured meats.
WELLNESS WARRIOR founder Deborah Szekely is a current board member.
---
The Organic Consumers Association (OCA) is an online and grassroots non-profit 501(c)3 public interest organization campaigning for health, justice, and sustainability.
The OCA deals with crucial issues of food safety, industrial agriculture, genetic engineering, children's health, corporate accountability, Fair Trade, environmental sustainability, and other key topics.
---
LOCAL FOOD
From your local farmer's market to processed products that are safe and healthy, here is a list of some of our favorite groups who are helping people connect with local and sustainable food.
---
Need a little more organic, grass-fed, heirloom, or free-range in your life? Local Dirt is your place to find and buy fresh, local food directly from the family farm.
---
AgLocal.com
AgLocal's web-based model rewards responsible farmers by connecting them to a broad network of consumers while providing a portion of proceeds back to support their healthy ranching practices.
Consumers of AgLocal help local farms thrive through the subscription-based model that brings meat directly to their doorstep.
From our family farms straight to yours, AgLocal's relationships with responsible, regional ranchers throughout the west coast allows us to curate the best cuts of pasture-raised meat for our consumers.
The flexible model supports each farm's supply level to meet demand, reducing marketplace challenges found in large distribution practices.
---
Over the last 20 years, Community Supported Agriculture (CSA) has become a popular way for consumers to buy local, seasonal food directly from a farmer.
Here are the basics: a farmer offers a certain number of "shares" to the public.
Typically the share consists of a box of vegetables, but other farm products may be included.
Interested consumers purchase a share (aka a "membership" or a "subscription") and in return receive a box (bag, basket) of seasonal produce each week throughout the farming season.
---
A project of the Grace Communications Foundation, Sustainable Table celebrates local sustainable food, educates consumers about the benefits of sustainable agriculture, and works to build community through food.
Their new site offers brand new content, updates to many of our pages, and tried-and-true tools like Eat Well Guide and The Meatrix movies.
---
This directory, maintained by the Agricultural Marketing Service, provides consumers with access to information about farmers' market listings including market locations, directions, operating times, product offerings, accepted forms of payment, and more.
---
FOOD TECHNOLOGY
From GMO's to pesticides, to all points in between, here are some of our favorite groups and people that are working to ensure that technology and innovation is being used in responsible and sustainable ways.
---
Beyond Pesticides is a 501(c)3 nonprofit organization headquartered in Washington D.C. Their directors and staff are experienced scientists, conservationists, and activists.
They work to provide the public with useful information on pesticides and alternatives to their use.
With these tools, people can protect themselves and the environment from the hazards pesticides pose to public health and the environment.
---
A great place for petitions and information, the Center for Food Safety (CFS) is a national non-profit public interest and environmental advocacy organization working to protect human health and the environment by curbing the use of harmful food production technologies and by promoting organic and other forms of sustainable agriculture.
CFS also educates consumers concerning the definition of organic food and products.
---
A great place to learn tons of information about GMO's, The Institute for Responsible Technology is a world leader in educating policymakers and the public about genetically modified (GM) foods and crops.
They investigate and report their risks and impact on health, environment, the economy, and agriculture, as well as the problems associated with current research, regulation, corporate practices, and reporting.
---
The National Center for Appropriate Technology (NCAT) has been promoting sustainable living for over 35 years.
Established in 1976, they are a national nonprofit that helps people by championing small-scale, local, and sustainable solutions to reduce poverty, promote healthy communities, and protect natural resources.
---
Visit this site to download a current list of UPCs for verified products, or browse by category, brand, or product name.
If you are looking for a favorite product or brand that is not yet enrolled in the Non-GMO Project, let them know!
They pass along requests and comments to the brand.
---
The Pew Campaign on Human Health and Industrial Farming is working to preserve the effectiveness of antibiotics by phasing out the overuse and misuse of the drugs in food animal production.
They work with public health and food industry leaders, veterinarians, agricultural interests, academics, and citizen groups who share our objective of protecting human and animal health.
---
Pesticide Action Network North America (PAN North America, or PANNA) works to replace the use of hazardous pesticides with ecologically sound and socially just alternatives.
As one of five PAN Regional Centers worldwide, they link local and international consumer, labor, health, environment, and agriculture groups into an international citizens' action network.
This network challenges the global proliferation of pesticides, defends basic rights to health and environmental quality, and works to ensure the transition to a just and viable society.
---
Written by journalist Maryn McKenna, this Wired science blog is dedicated to food-borne illness, antibiotic use, and the changing landscape of resistant strains of bacteria. It is updated roughly once a week.
---
FOOD ADVOCACY
From fighting big food and beverage companies to lobbying local, state, and federal officials, here is a list of some of our favorite groups who are engaged in activism for our human health and the health of our planet. Click a link to sign a petition, write a letter to congress and learn more about how you can make your voice heard!
---
CALPIRG is a consumer group that stands up to powerful interests whenever they threaten our health and safety, our financial security, or our right to fully participate in our democratic society.
For decades, they have stood up for consumers, countering the influence of big banks, insurers, chemical manufacturers, and other powerful special interests.
Currently, they are making headway in the fight for labeling GMOs, health care, and the subsidization of obesity in the U.S.
---
A fabulous place for online action, Food Democracy Now! is a grassroots movement of more than 650,000 farmers and citizens dedicated to building a sustainable food system that protects our natural environment, sustains farmers, and nourishes families.
Food Democracy Now! members organize both through online campaigns and in-person actions across the country.
---
Food Policy Action
Food Policy Action's mission is to highlight the importance of food policy and to promote policies that support healthy diets, reduce hunger at home and abroad, improve food access and affordability, uphold the rights and dignity of food and farm workers, increase transparency, improve public health, reduce the risk of food-borne illness, support local and regional food systems, protect and maintain sustainable fisheries, treat farm animals humanely and reduce the environmental impact of farming and food production.
Food Policy Action promotes positive policies through education and publication of the National Food Policy Scorecard.
---
The True Food Network is The Center for Food Safety's grassroots action network, with over 250,000 members across the country.
The True Food Network is where concerned citizens can voice their opinions about critical food safety issues, and advocate for a socially just, democratic, and sustainable food system.
Sign up and get updates and petitions delivered right to your mailbox.