Taking care of our health is imperative.
But sometimes, you don't feel like going to the doctor's office when you fall sick, do you?
Maybe it's because it's too embarrassing or inconvenient to go to the doctor's office, wait there, and then tell your doctor what's wrong.
This is from my personal experience.
Yeast infections and urinary tract infections were common occurrences for me, and I felt so embarrassed to go to the doctor's office.
And let's face it: it was uncomfortable to leave the house!
Plus, I didn't want to go to the pharmacy and get my medications.
That's where Wisp comes into the picture.
I completely understand how it feels when you're down with a nasty case of yeast infections or painful urinary tract infections, or any sexual health problems.
I've been to your place several times.
It's just not possible to drive to the doctor's office and wait and then admit to your licensed physician what's happened.
But I was very pleased to find out that there are treatment options for these sensitive health issues.
I read several reviews online and decided to check out the wisp website and learn about their healthcare services.
I'm proud to admit that I've experienced what wisp offers and read several wisp reviews to give you my honest opinion about Wisp.
So, if you need birth control medications and reproductive health consultations from licensed physicians in a discreet manner that is convenient and not embarrassing, hello and welcome.
After having read several reviews about Wisp and experienced Wisp's services, I'm here to tell you everything that you should know about Wisp.
Wisp – Don't Patronize Until You've Read This…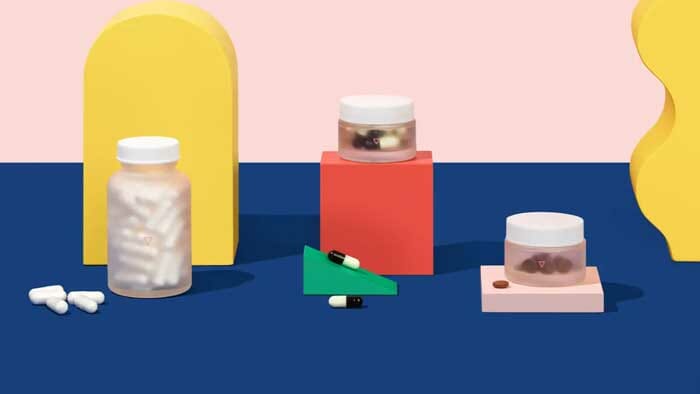 What is Wisp?
Let's first take a look at what Wisp is.
Wisp is a telehealth platform.
It is an online health company that provides accessible, fast, affordable medication.
It's not just for getting access to medicines at affordable prices.
I was glad to discover that Wisp also offers health care services and provides medical advice for sensitive health issues like;
sexual and reproductive health matters,
urinary tract infections
sexual health medications
yeast infections
STI tests and
much more…
Another good thing about Wisp, which is especially relevant in the current scenario where we find ourselves in the middle of a global pandemic, is that this telehealth website also offers essential services like COVID-19 testing.
What I appreciate as a consumer about Wisp's services is that it's basically like going to a licensed physician, getting medical advice, getting prescription medications from the doctor, and buying the same from a local pharmacy but without having to go in person.
The entire process happens online.
Wisp focuses on sexual and reproductive health issues like genital herpes, bacterial vaginosis, UTI treatment, birth control pills, sexual health medications, etc. visit Hellowisp.com to learn more.
I could sit at home and get professional help for embarrassing sexual health-related issues.
The Creator
As already mentioned, Wisp is a telehealth website.
Wisp was founded in 2019. Therefore, it is relatively new in the telemedicine market.
Despite being a relatively new competitor in the telemedicine market, hello wisp has already secured a lot of positive feedback based on my extensive research about the telehealth company.
Wisp is celebrating its 2nd anniversary this year.
Dr. Teri Bilhartz is a prominent figure in the company. He was the initial medical director of the telehealth company.
Dr. Bilhartz's association with the company ended on 24th July 2019.
Although Dr. Bilhartz is no longer associated with Wisp, several competent physicians are providing their services to Wisp, such as Dr. Clifton, Dr. Medunick, Dr. Zuccarelli, and Dr. Serota.
Why was it founded?
Help-seeking behavior and adherence to medical advice are affected by many factors.
As mentioned earlier, from my personal experience, I can list several factors that influenced help-seeking behavior regarding physical health.
These include the nature of the illness, the time commitment required, the environment, stigma related to certain diseases, especially sexual and reproductive health, expenses involved, lifestyle factors, etc.
I became a victim of the stigma of seeking medical help from doctors for sexual and reproductive health.
The thought of what people would think if I went to the doctor's office and the local pharmacy and ordered birth control pills and other such medicines prevented me from seeking help when I needed it.
How would I tell my physician that I need yeast infection treatment?
Plus, the cost involved in going to the doctor, taking the time out of my day to make it to the appointment, and the discomfort of leaving the house with a yeast infection was too much to handle.
So, initially, I wouldn't get help.
These problems are why Wisp was founded to begin with.
Just think about it: you're getting the help needed for your reproductive and sexual health online, from licensed doctors, at a lower price.
Moreover, the prescription medications are being sent to you in discreet packaging.
You will naturally be more inclined to proactively seek basic health information related to birth control, genital herpes, and other sexual and reproductive health issues.
This is why Wisp was created, according to my wisp review and research about the company.
Another good thing was that if I needed an emergency dose, all I had to do was go on hello wisp and order the affordable medications.
I got my prescription medications on the same day if I opted for them owing to the same-day pickup option.
So, the convenience factor is very high, in my opinion, and the opinions of other Wisp customers as per their reviews on Trustpilot.
How to Use The Service: Getting Started…
My personal experience of using Wisp has been pleasant and easy.
To begin with, register yourself first.
Then you log in.
Then you need to fill out a medical form where you need to select the symptoms you're experiencing (if you are experiencing symptoms) and the corresponding medicines that you'd like.
Your form will then be reviewed by one of the doctors working for Wisp.
If the physician understands that all the information required is available for your case, the medicines will be mailed to you in about 3 to 5 days.
If the physician requires more information about your case, you will be contacted via email within 24 hours of submitting your form.
Once you interact with the physician and everything is approved, the medicines will be sent to you via mail. You can even opt for same-day pickup if you need the meds urgently.
Who is this Service not for?
Wisp's services are accessible to anyone living in the USA.
It is a telehealth company based in the US. Although Wisp primarily focuses on sexual and reproductive health-related issues, it does offer other services.
The best part about Wisp is that although it will be useful for most women, the company also caters to men's reproductive and sexual needs.
But certain people won't be able to avail what wisp offers.
1) Wisp is based in the US
The company has certified physicians who are licensed to practice in 50 states of the US working under the company.
However, only people living in the US can avail of the services of hello wisp.
So, if you don't live in the US, you cannot avail yourself of this company's services.
2) Because Wisp is a telehealth company…
Internet access is mandatory to avail of the company's services.
You must go on hello wisp to book your prescription medications, doctor's appointments, and so on.
So, people who do have internet access cannot use Wisp.
Another essential point to remember is that if you go on the website and avail of their service, please remember to mention if you're pregnant, your age, any comorbidities, any chronic illnesses, and other important medical histories.
Some Drawbacks
Although my experience with Wisp has been very positive, along with roughly 92% of women who have availed the services of Wisp as per reviews on Trustpilot, I have come across some negative reviews.
The drawbacks of using Wisp's services, in my opinion, and as per my research findings, have been listed as follows:
Wisp is a telemedicine website that is based in the US. Although 50 states in the US have access to the health care services that wisp offers, it is not available for anyone living outside the United States. So, you cannot access this telemedicine service if you don't live in the US.
Another drawback I found while using wisp is that the service charge cannot be covered under your health insurance. Since your health insurance does not cover this cost, you will have to personally bear the expenditure of availing of the services Wisp offers.
Although I am lucky to have good quality internet access, many people living in remote areas of the US will not naturally have fast internet connectivity. This means that those people might not enjoy using Wisp.
If you encounter situations such as a sudden UTI or the need for emergency contraception or an emergency dose for herpes outbreaks, sudden urinary tract infections, etc.., the costs will be higher. Simply put, if you suddenly need a same-day pickup of any medicine, you'll have to pay more.
Another drawback of buying meds prescribed online on Wisp by the doctors working for Wisp is that they can only prescribe medicines for a month.
These are the main drawbacks of using Wisp's services.
Customer Reviews
Now that you've heard about my experience, I'm glad to inform you that the overall rating that Wisp has received on Trustpilot is an impressive 4.7 stars.
Here are some testimonials from customers:
Jenna LaCour
"The hassle and advocating for myself that I've had to endure going through the traditional channels to treat a yeast infection has been exhausting.
Wisp saved the day and my time, and my discomfort immediately! I had meds in my system fighting my infection just hours after I completed my survey – I wouldn't even have had an appointment scheduled with my Dr yet – thank you, Wisp – you're like magic!"
Tee William
"I came across this site while trying to get a prescription for fungal infection, and after answering some quick questions before you know, my prescription was already sent to my choice of pharmacy, and I just went and picked it up!
I'm so amazed and would recommend wisp to many of my friends and family members!!".
Most of the customer testimonials are in the same vein as my experience using Wisp.
Consistency in the quality and reliability of online services is imperative to me.
Now that you've read some of the customer testimonials of using Wisp, the following section discusses the pros or advantages of using Wisp for your reproductive and sexual health.
The Pros
The pros of availing of Wisp's services, according to my personal experience as well as reader-supported feedback, have been listed as follows:
1) Awesome Service Overall
A good thing I found out about Wisp's services when I was booking my appointment and ordering my medications was that Wisp emphasizes providing healthcare advice and the right meds for reproductive and sexual health problems.
You can even have other illnesses, such as acid reflux, asthma, flu, cold, and so on, treated through Wisp.
2) Board Certified Doctors
When it comes to online telemedicine and telehealth platforms, there is a fear of whether it is genuine.
The good thing is that wisp employs only board-certified doctors to treat their customers.
So, it's genuine.
3) Confidentiality
People often feel skeptical about the confidentiality of information when they're using online services.
I was skeptical too.
But confidentiality of personal information is something you do not have to worry about at all.
Wisp follows all the rules and regulations under HIPAA. So, you can be sure that your basic health information, medical records, medical history, treatment plan, and so on, will never be disclosed to anyone.
4) Fast Delivery
Wisp also offers same-day delivery in case of emergency cases of painful UTI, herpes outbreaks, emergency contraception, or any other active infection treatment.
Wisp can provide services such as same-day pickup delivery because of the company's tie-up with partner pharmacies all over the 50 states of the US.
In the case of regular prescription medicines, I found out that Wisp offers free delivery, so that's more money saved.
Another aspect of the same-day delivery service that wisp offers allows you to go to any pharmacy in your locality and get the medications on the same day if Wisp has not covered the prescription.
5) Insurance or No Insurance
As long as you live in the US, it doesn't matter whether you have insurance. Anybody can use Wisp.
6) Discreet Packaging
Whether the medicines are being delivered straight to your home or you're collecting it from a local pharmacy, whatever medicine you've ordered, whether it's antiviral drugs, birth control pills, STI tests, covid test kits, and so on, will all be discreetly packaged without pharmacy labeling, so nobody will find out what you've ordered.
So, privacy is maintained.
7) First Month Free!
When you open your account on Wisp and order medicines, the first month of whatever medicines you order will be free!
These are some of the highlights of using Wisp.
Insider information
The cost-effectiveness of using Wisp and its convenience were big standouts to me.
Also, if you're using the service for the first time, just remember that whatever medicine you order for the first month will be free.
You don't need any special promo codes or discounts.
That's not all that I've found from my wisp review.
Keep checking their website for special offers and discounts because they keep on having sales and offers.
You can also use treatment bundles such as Duo or Privates Couple to save money.
They also have a discount code, FITMOMMA35, through which you'll get 35% off.
Buying Guide
Although Wisp's services aren't covered by health insurance, if you have to get laboratory tests done or opt for prescriptions not covered by Wisp, your insurance can cover these expenses.
To create your account and log in, and avail of the services Wisp offers, you have to go to their website, hello wisp, and begin this process.
Coming to HSA and FSA, the good news is that you can use your FSA and HSA to pay for Wisp's services. So, in this way, you can successfully save money.
My Final Verdict
Now you know all the nitty-gritty details about Wisp.
My final verdict is that Wisp is great for anyone dealing with sensitive health conditions such as cold cores, vaginal care needs, UTI treatment, birth control advice and medications, and other health needs such as acid reflux, asthma, colds, flu, diabetes, etc.
If you live in the US and you have access to the internet, I do recommend that you try Wisp.
The same-day pickup service from local medicine stores, discreetly packaged medicine, secure online chat facility in case you need prescription pills, effective FDA-approved antibiotics, and discounts are worth availing.
My overall wisp review and experience have been positive.
Frequently Asked Questions (FAQs)
Is it a legit service?
Wisp is completely genuine and legitimate as a telehealth company. Based in the US, Wisp offers its services to every state in the US. So, it is accessible, discreet, with federally issued id, HIPAA compliant, with licensed doctors working for the company.
All the partner pharmacies are also US-licensed and board-certified.
How's a Prescription Like?
When you register your account on Wisp, the first thing you have to do is fill out a medical form where you list your health history and health needs. If the medicines required are prescription pills, then a doctor will email you within a few hours to approve the same.
The Wisp prescription alludes to the fact that Wisp also sells antiviral drugs that are prescription meds for treating infections such as cold sore, genital herpes, and so on.
WISP Vs. Nurx: Which better?
Nurx is another telemedicine company. Comparing my wisp review with user testimonials for Nurx and Wisp, I recommend Wisp over Nurx. This is because the reviews for Nurx were very mixed. The pertinent complaint that users had for Nurx was that the processing time for their orders was very high.