NooCube Sleep Upgrade is an all-natural dietary supplement designed to help people overcome their sleep deprivation issues.
Like every "all-natural" product, this sleep supplement claims it has no unwanted or negative side effects.
No irritability, grogginess, or addiction issues that people usually associate with prescription sleeping pills.
So, are these claims true?
Let's find out.
In this article, we'll investigate these claims in great detail and compile an in-depth NooCube Sleep Upgrade review.
But first, let's try to understand the hype behind this product.
Decoding the Popularity of NooCube Sleep Upgrade
Americans are failing severely short in their never-ending quest for adequate rest.
According to the latest figures from the CDC, 35% of the US adult population gets less than 7 hours of sleep a day.
For students, that figure can be anywhere between 70-84%. Shocking right?
A huge chunk of the population, especially the youth, is desperate for solutions to their sleep problems.
For many of them, NooCube Sleep Upgrade is the perfect "alternative" sleep solution.
Why?
Three reasons:
NooCube Sleep Upgrade is indeed made with all-natural ingredients, which makes it risk-free in terms of negative side effects.
The ingredients used in NooCube Sleep Upgrade (Vitamin D3, Lemon Balm, Magnesium, etc.) all have extensive histories in treating sleep depreciation.
This supplement comes in capsule form. Taking two NooCube Sleep Upgrade capsules right before bedtime with plain water is super easy.
These are the verifiable facts about this sleep supplement.
Now, let's take a closer look at the key ingredients in NooCube Sleep Upgrade.
Ingredients in NooCube Sleep Upgrade
There are five active ingredients in the NooCube Sleep Upgrade recipe:
1) Magnesium Citrate
A huge chunk of the adult population is at severe risk for magnesium deficiency, mainly due to bad eating habits.
The NIH recommends consuming around 300mg of this mineral per day to make up for deficiencies.
That's precisely the amount of Magnesium citrate a daily dose NooCube Sleep Upgrade offers.
This chelated and bioavailable form of magnesium instantly decreases cortisol levels in the brain.
It also increases the generation of a brain chemical called "GABA" which promotes relaxation and anxiety relief.
2) Calcium Carbonate
Just like Magnesium, your body needs 300 mg of Calcium a day for effective sleep regulation. Calcium carbonate is the bioavailable version of this mineral and it helps users enter the deeper stages of sleep.
This step is vital for rejuvenating your overall sleep quality.
3) Vitamin D3
NooCube Sleep Upgrade features a vegan, all-natural version of vitamin D3 called "Vita-Algae."
This trademarked ingredient is highly effective at replicating the effects of the organic vitamin in the body.
Vitamin D3 regulates melatonin: a hormone that dictates our sleep-wake cycles.
4) Lemon Balm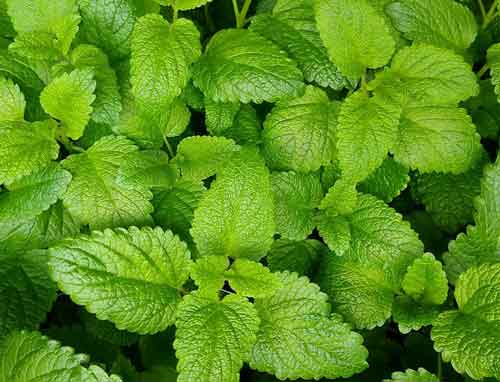 A daily dose of NooCube Sleep Upgrade will contain up to 600mg of lemon balm.
This herbal compound contains a variety of bio-active compounds that increase the production of GABA in the brain which in turn improves sleep quality.
5) Lavender
This herb is similar to lemon balm, in terms of relaxing properties. One dose contains 125mg of lavender extract.
Countless studies have detailed the sleep-related benefits of these five ingredients.
But, do they work when they're combined and served in NooCube Sleep Upgrade capsules? To answer that question, we need to understand how this supplement works.
The Inner-Workings of NooCube Sleep Upgrade
Users are advised to consume two capsules of NooCube Sleep Upgrade, once a day, 30 minutes before bedtime. This is the recommended dosage and users should not exceed that.
So, what happens when your body is hit with this combo of bioactive vitamins, minerals, and herbs?
The first thing that happens is a surge in the production of brain chemicals like melatonin serotonin, GABA, etc.
NooCube Sleep Upgrade does not contain any artificial ingredients or addictive additives. So, these natural ingredients get activated instantly inside your body.
That's why, it's common for users to receive instant relief from sleep problems, just minutes after chugging the two capsules.
NooCube Sleep Upgrade's formula is 100% natural and "non-habit-forming," i.e., non-addictive. There are no major negative effects of incorporating these capsules into your daily routine.
Overall, NooCube Sleep Upgrade can certainly help people fall asleep faster, although individual results may vary.
Pros of NooCube Sleep Upgrade
Here are the most commonly reported advantages of NooCube the Sleep Upgrade:
100% natural ingredients
60-day money-back guarantee
Safer than taking prescription sleep medications
Proven health benefits like improved sleep quality, reduced bed-time anxiety, and more
Available in easy-to-take capsules which can be chugged down with water
Promotes mental clarity
Can break insomnia cycles
Cons of NooCube Sleep Upgrade
Now, here are some not-so-nice things about this sleep-supplement
Limited research; while all five ingredients in NooCube Sleep Upgrade are tried-and-tested, there's not enough research on the product recipe's effectiveness.
Only for adults
Individual results may vary; some users have reported feeling dizzy and nauseous after taking this supplement
How to Use the NooCube Sleep Upgrade?
Before you decide to use the NooCube Sleep Upgrade, weigh the potential pros and cons listed above. If your healthcare provider is open to giving free tips, ask them about this supplement.
Follow the recommended dosage (2 capsules per day, 30 minutes before bedtime). Going over this limit may increase the risk of potential side effects like dizziness or nausea.
How to Buy NooCube Sleep Upgrade?
Go to the official NooCube website to check the current prices.
Then, either shop directly from the company website or look for fair-priced deals on other online retail sites.
NooCube Sleep Upgrade also offers discounts of up to 20% to bulk buyers.
This product also has a 60-day money-back guarantee.
Final Verdict
Affordable, accessible, and risk-free.
These three qualities have skyrocketed NooCube Sleep Upgrade's popularity among new-age consumers.
If you are genuinely interested in a non-addictive, risk-free sleeping solution, we recommend NooCube Sleep Upgrade.