When it comes to women bodybuilders, oftentimes they are not given the accolades they truly deserve.
It could be that their low levels of body fat or highly muscular physique are intimidating to their male counterparts, but you cannot discount the hard work it takes to attain such physiques and have a successful professional career.
Yes, the fitness industry has evolved, and so too have female bodybuilding competition standards.
With the many different classes come differing levels of muscle mass, with the ultimate goal of many being to win an Olympia contest.
But one thing is true- they are all attractive female bodybuilders in their own right, and the extent of physical training they endure shows just how much the human body is capable of.
With that in mind, we present to you the list of the 21 best bodybuilders of all time (past and present).
21 Biggest & Hottest Female Bodybuilders
1) Lenda Murray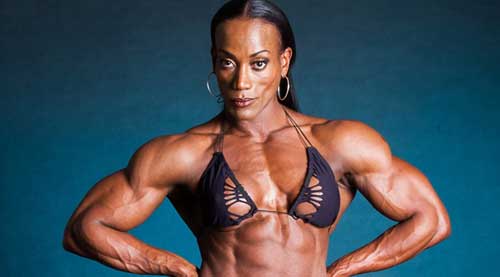 Lenda Murray was born on February 22, 1962, in Detroit.
Murray always wanted to be a lawyer and started her academic career at Western Michigan University, but soon found that she had a greater love for fitness and athletics.
She began weight training in 1984 and was soon told she had the potential to be a bodybuilder.
Murray began competing professionally in 1988 and won her first major title (the NPC Junior Nationals) in 1989.
She would go on to win the Female Olympia eight times in 1990, 1991, 1992, 1993, 1994, 1995, 2002, and 2003—a record which still stands.
She is sometimes called the "Female Haney" in reference to the legendary bodybuilder Lee Haney.
Lenda Murray is considered one of the greatest female competitive bodybuilders of all time.
She is a record-holder, eight-time champion, and has inspired many other women to take up weightlifting and bodybuilding.
Murray is still active in the sport and remains a role model for athletes everywhere.
She stands second on the list of all-time greatest female bodybuilders.
2) Cory Everson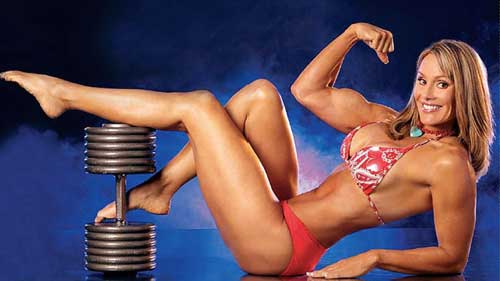 Corinna "Cory" Everson nee Kneuer was born in Racine, Washington on January 4th, 1958. During her college years at the University of Wisconsin–Madison, she was an outstanding multisport discipline standout.
It was at that same University that Cory met her future husband Jeff Everson- a professional bodybuilder and strength coach, and in 1982 the two got married.
Cory quickly rose to prominence in the bodybuilding world, winning Miss Olympia 6 times in a row and remaining undefeated for her entire career.
In addition to her success as a bodybuilder, Cory has also had a successful career as an actor, appearing in several movies and TV shows.
Today, Cory is still active in the bodybuilding world, serving as a mentor and inspiration to up-and-coming athletes. She is widely considered to be one of the greatest female bodybuilders of all time.
3) Kim Chizevsky-Nicholls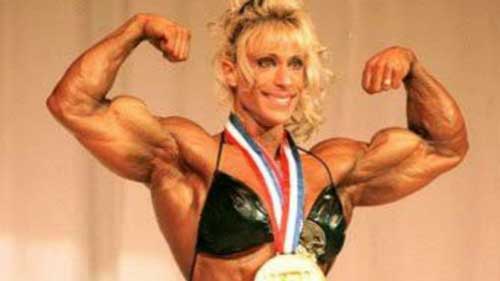 Kim Chizevsky-Nicholls was born on April 23, 1968, in Charleston, Illinois.
A natural athlete, she participated in a variety of sports during her school years, including track and field, gymnastics, and softball.
She also played college softball at Southern Illinois University.
It was at Southern Illinois University that Kim met her future husband Chad Nicholls.
Nicholls was a bodybuilding coach, and he quickly got Kim interested in the sport.
In just three months after meeting Nicholls, she entered her first bodybuilding competition and placed runner up.
In 1996, Chizevsky-Nicholls won the Ms. Olympia title, becoming the first woman bodybuilder to unseat the two incumbent champions.
She was widely considered to be the best female bodybuilder of her time, and one of the most muscular female bodybuilders ever.
However, she retired in 1999 amid pleas for female bodybuilders to be less muscular and more feminine.
She has one film credit under her belt, in the movie The Cell with Jennifer Lopez. She is also the mother of two children.
Despite retiring from competitive bodybuilding almost 20 years ago, Chizevsky-Nicholls remains one of the most influential and iconic female athletes in history.
She is an inspiration to women everywhere who want to achieve their fitness goals.
4) Sharon Bruneau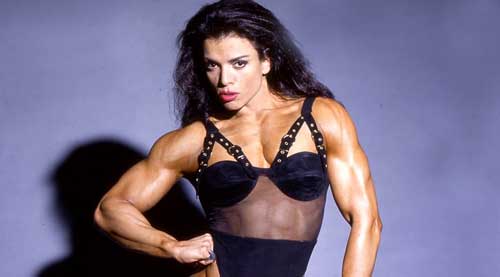 Sharon Bruneau is a French-Canadian Métis bodybuilder who has achieved great success in her field.
She began her career as a model, but contracted pneumonia which caused her to lose weight.
After recovering, she began training with weights to regain the weight she needed for modeling.
However, she was rejected by model agencies because she was now too muscular.
Determined to continue in the field of bodybuilding, she entered bodybuilding competitions and eventually became one of the most successful female bodybuilders of all time.
She has been featured on the cover of magazines such as Muscle & Fitness and Flex and has even had minor roles in movies.
In 2007, she did stunt work for the movie Smokin' Aces.
Sharon is an inspiration to many people around the world and has spoken about health and fitness at various workshops.
She is a trailblazer for indigenous Canadian women in sport, and her accomplishments will always be remembered.
5) Lisa Lyon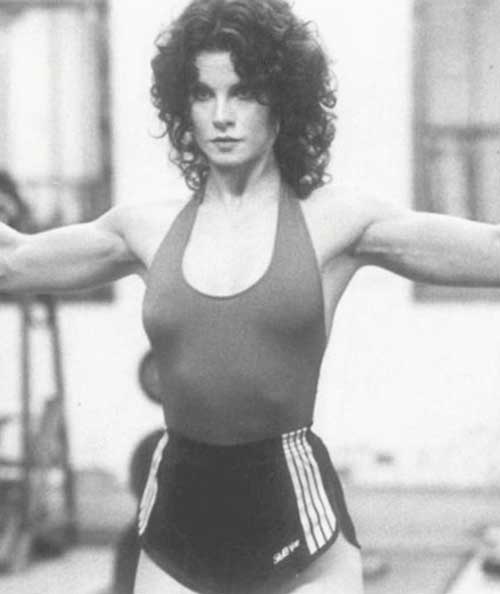 Lisa Lyon is an American bodybuilder who was born in 1953 in California.
She studied art at UCLA and picked up Kendo, a form of Japanese fencing.
It was during her time studying that she realized she lacked the upper body strength needed to be successful in the sport.
This drove her to start strength training which then led to bodybuilding.
Lyon quickly became one of the most successful athletes in the field.
In 1979, Lisa Lyon entered and won the first International Federation of BodyBuilders Women's World Pro Bodybuilding Championship in Los Angeles.
This was the only bodybuilding competition of her career.
Throughout her career, she appeared in many magazines and on television talk shows to promote bodybuilding for women.
In 1981, she wrote a book on weight training for women titled Lisa Lyon's Body Magic.
She's also worked as an actress for a short time and was inducted into the IFBB hall of fame in 2000.
6) Laura Creavalle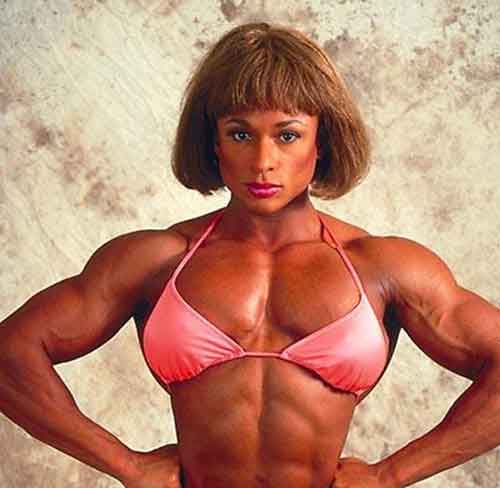 A Guyanese-born Canadian/American female bodybuilder, Laura Cordelia Creavalle, has accomplished great things in the world of fitness and bodybuilding.
She was born in British Guiana (now Guyana) and subsequently migrated to Canada when she was 13 years old. She went to high school and university there.
When Laura Creavalle was traveling to Kingston, Jamaica, she saw a woman who had a body type that resembled hers.
This motivated her to start training and become a bodybuilder.
A few months later, she entered her first competition with her training partner Tony Melville and they placed second. After being inspired by California, Creavalle relocated to the US.
There, in 1986, she won the NPC USA Championships and earned her pro card by winning the heavyweight class at the 1988 IFBB World Amateur Championships.
This is only a sample of her many achievements as a female bodybuilder – she is an inspiration to all aspiring athletes.
So, if you're searching for motivation to get started with your fitness program, look no further than Laura Creavalle.
Female bodybuilders are without a doubt some of the most powerful and tenacious athletes on the planet.
In 1988, Creavalle made her professional debut and soon became one of the sport's most successful competitors.
She has competed in thirteen Ms. Olympia events, winning three Ms. International titles.
Her efforts and devotion have earned her a place among history's greats.
She is an inspiration to many and will continue to be one of the sport's most celebrated athletes.
7) Iris Kyle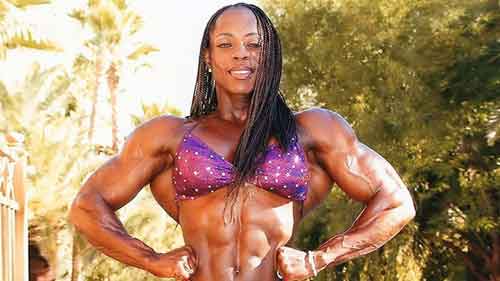 Iris Kyle is an American professional female bodybuilder, born in 1974.
She has won seventeen titles, including ten overall Ms. Olympia wins and seven overall Ms. International wins.
Many consider her to be the greatest female bodybuilder of all time. Between 2004 and 2014, she won a staggering ten Ms. Olympia titles.
In fact, based on her run of Olympia victories, she is the most successful bodybuilder of all time; male division included!
Born in Michigan, Iris attributes her beginning in the sport to when she moved to Orange County, California, and being surrounded by fit and muscular people, she was motivated to do become the same.
Today, along with her boyfriend- also a professional IFBB bodybuilder, Hidetada Yamagishi, who is also her business partner, she runs several health and fitness facilities and is herself an advanced level coach for athletes.
8) Debi Laszewski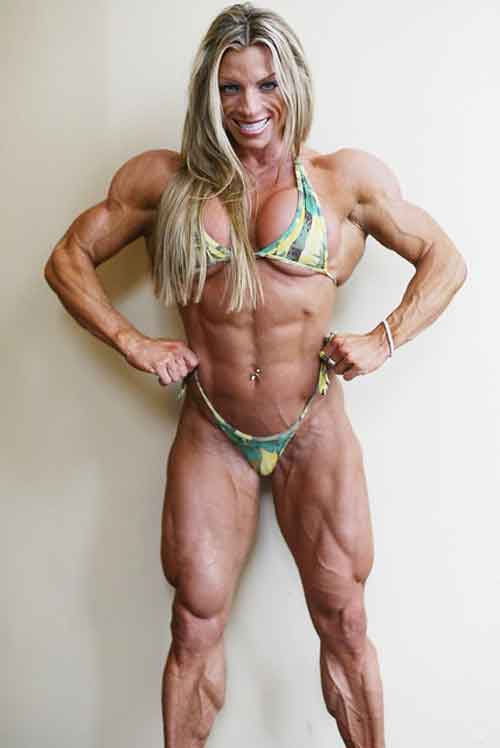 Debi Laszewski is an American retired professional female bodybuilder and fitness model.
She is also one of the pioneers in the sport, paving the way for many other women.
She ranks as the 3rd best female bodybuilder in the IFBB Pro Women's Bodybuilding Ranking List and has held numerous titles over her career, with the most noteworthy being her 2006 NPC nationals victory.
9) Yaxeni Oriquen-Garcia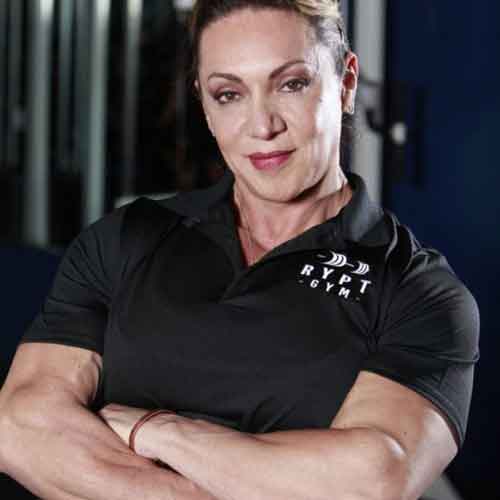 Yaxeni Oriquen-Garcia, a renowned bodybuilder and champion among the world's top female athletes, is a powerful inspiration and example for women everywhere.
She has achieved extraordinary things with her athleticism and strength and continues to push boundaries with her ability.
She is a living demonstration of what may be done through hard effort and dedication.
Yaxeni Oriquen-Garcia is a Venezuelan-American professional bodybuilder who ranks second in the International Federation of Bodybuilding and Fitness Pro Women's Bodybuilding Ranking List.
She was born in 1966.
She is most recognized for winning the Ms. Olympia title in 2005, which was her first attempt at that competition.
She has nine consecutive victories in the Venezuelan bodybuilding circuit and holds the record for being the most successful Venezuelan bodybuilder ever.
In 2002, 2003, 2005, 2008, and 2012, she won her five Ms. International competition titles.
She currently resides in the United States.
10) Andrea Shaw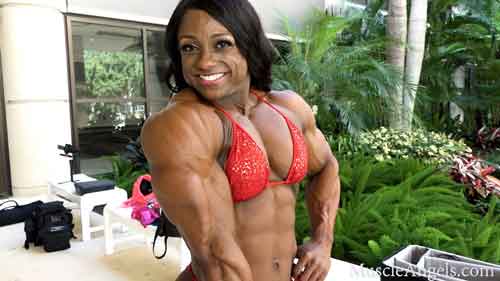 Andrea Shaw is a professional bodybuilding champion and physique and figure competitor who has won two Ms. Olympia titles and two Ms. Rising Phoenix titles.
She was born on December 18, 1983. Andrea Shaw is considered one of the most accomplished female bodybuilders in history.
Andrea began her journey into athletics in an eighth-grade aerobics class.
There, she learned how to make her own structures within the middle school which didn't offer adequate equipment or many organized sports.
After that, she was burnt out from gymnastics and cheerleading, so she got into academics in high school.
However, when she acquired a little more weight, her mother – a nurse and previous personal trainer – supported her athletic ambitions by getting her to start exercising at the Powerhouse Gym in Highland Park, Michigan.
Andrea started going to the gym at age 15, where she met a female bodybuilder who gave her advice on muscle-building exercises.
According to Andrea, she wasn't interested in being a bodybuilder when she was younger and wanted to be a fashion model instead; however, she realized that she wasn't tall enough for modeling.
So, she decided to try bodybuilding and the rest is history.
Her mother, who was concerned about the girl's lack of desire to continue training, was informed by her trainer that she didn't believe she had the will to stick with it.
She was just 18 years old at the time.
This motivated her to focus on achieving a great figure, which she did by reading Oxygen Magazine and seeing that it was full of athletic fitness and sportspeople. This gave her the drive to achieve her goals.
She initially attempted the figure division in 2008, but she never felt "perfect." She took a break from competing for eight years following that.
Andrea began her journey in the world of bodybuilding by earning a BA in exercise and sports science from Wayne State University.
After college, she took some time off from competing to focus on her physical health, making healthy lifestyle choices, and exercising regularly.
However, after eight years of research, she decided to return to the competition in 2016.
This time, she switched to physique competitions and placed second at the Nationals, earning herself an IFBB pro card.
In 2019, at the Toronto Pro, Andrea spoke to some of the judges in one of the tents.
These judges consisted of female bodybuilders Irene Andersen, Alina Popa, and the legendary Lenda Murray.
They told Andrea that she looked more like a bodybuilder than just another physique competitor.
They encouraged her to maybe shift divisions, and with that in mind, she made the transition to bodybuilding.
She then won Ms. Olympia in 2020 and 2021.
Advice well taken!
11) Monique Jones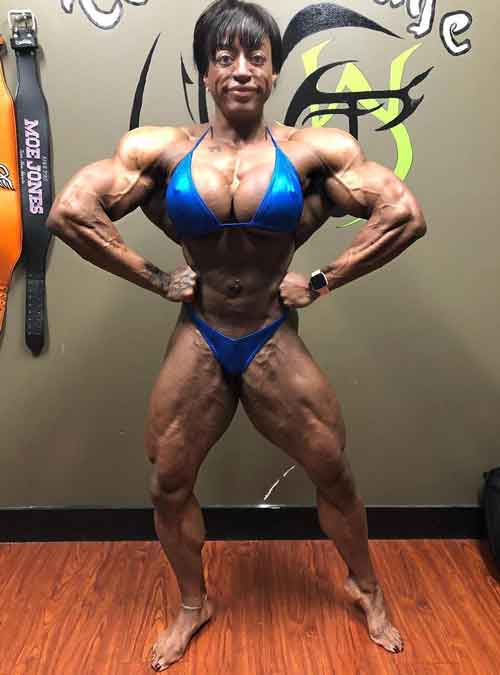 Monique Jones is an American professional female bodybuilder who is ranked 7th on the IFBB Pro Women's Bodybuilding Ranking List.
Monique began training at the age of 13 when her father got a set of weights, and she says she felt an "instant connection" with this type of training.
Consequently, Jones' strength and natural athleticism propelled her to success in the world of female bodybuilding.
Monique became a professional female bodybuilder in 2010 after winning first place in the IFBB North American Championships as a heavyweight.
She went on to win first place in the North American Championships and the Wings of Strength Chicago Pro-Am Extravaganza.
Monique's success in these competitions solidified her position as a top female bodybuilder and paved the way for other women to follow in her footsteps.
Monique is an important figure in female bodybuilding history and her accomplishments have inspired other women to pursue their own dreams in the sport.
Monique Jones is a professional bodybuilder who has had success in many competitions.
In 2018, she won first place in the IFBB WOS Romania Muscle Fest Pro and fifth place in the Rising Phoenix World Championships.
She has qualified for every Ms. Olympia since 2011 and is considered to be one of the top female bodybuilders in the world today.
12) Andrulla Blanchette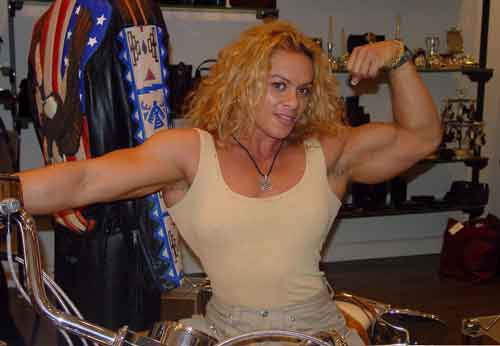 Andrulla Blanchette is a female bodybuilder who was born on the 29th of July, 1966 in the United Kingdom.
She actively competed in various bodybuilding championships from 1986 to 2002, making her one of the most decorated British female bodybuilders in history.
Her accomplishments have earned her a place among the greats of the sport.
Her career is as impressive worldwide, as she has not only competed in various International Federation of Bodybuilding (IFBB) tournaments but also won the World Games in 1993 and Ms. Olympia in 2000- both in the lightweight category.
She is well-known for her achievements as a female bodybuilder, and now owns her own personal training facility where she offers advice and suggestions to the next generation of UK female bodybuilders.
13) Elisa Pecini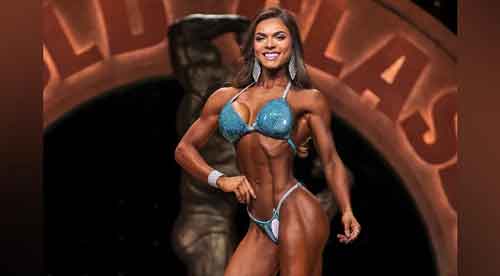 Elisa Pecini is a Brazillian bikini division female bodybuilder.
She was born on January 20, 1997.
Pecini has been an inspiration for many female athletes, especially because of her unique history.
Pecini has an inspirational story. During her developmental teen years, she suffered from anorexia nervosa, which caused her to lose a significant amount of weight.
She recovered completely and was stronger than ever after two or three years of suffering with her health.
Her achievements include winning the 2016 South American Open Expo, 2017 Tampa Pro, 2019 Bikini Olympia, 2018 Muscle Contest Brazil Pro Bikini, and 2018 Muscle Contest Nacional Pro Bikini.
As a professional bodybuilder, she is one of the few women to have ever won all five of these events.
This demonstrates her dedication to the sport as well as her amazing ability to achieve success at the highest level.
She is an inspiration to other aspiring female bodybuilders and continues to be a dominant force in the industry.
She also runs her own fitness apparel business called ISA PECINI-Beach Wear, in addition to this.
14) Melina Keltaniemi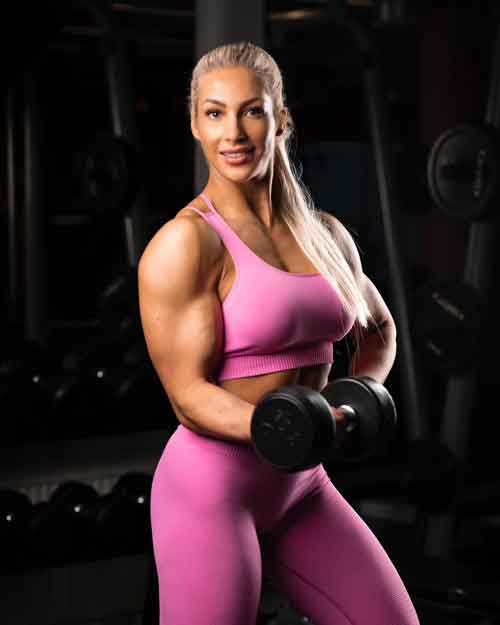 At only 22 years old, Melina Keltaniemi is just getting started in the world of bodybuilding, but she's off to a great start.
Her ripped female bodybuilder physique came second in the 2018 Nordic Elite Pro, third at IFBB Elite Pro Russia, and was the 2018 IFBB Elite Pro World Champion.
Her desire to be the most successful woman bodybuilder is obvious, and her mentality reflects that of a champion athlete.
The future likely holds great things for her.
One of the most successful young female bodybuilders in recent history, Melina takes a more balanced approach to her offseason, allowing herself time to recover while living life normally from day to day.
Melina is an intelligent challenger who prefers to focus on understanding and overcoming her athletic limitations rather than simply winning.
Constantly improving is the secret to success and shows wisdom in this young competitor.
15) Beatriz Biscaia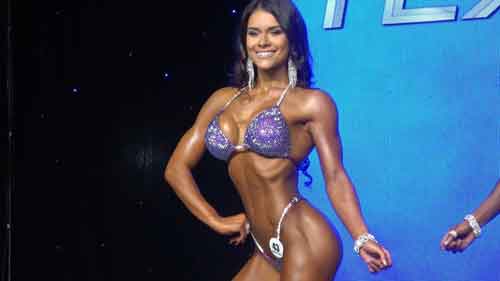 Beatriz Biscaia is a fitness model and IFBB Bikini Pro who holds dual citizenship in Canada and Portugal.
At 17, she became the youngest person ever to win an IFBB pro card, a feat that has earned her significant acclaim in the world of female bodybuilding.
She got her start dancing, which she had done for years as a child, but felt the desire to find a new passion.
This passion turned out to be weight lifting, inspired by her father and seeing the results he made.
After getting started and seeing progress herself, she soon became committed to seeing it through and devoted herself to the process.
The future holds great things for Beatriz if she continues on the current trajectory.
16) Shanique Grant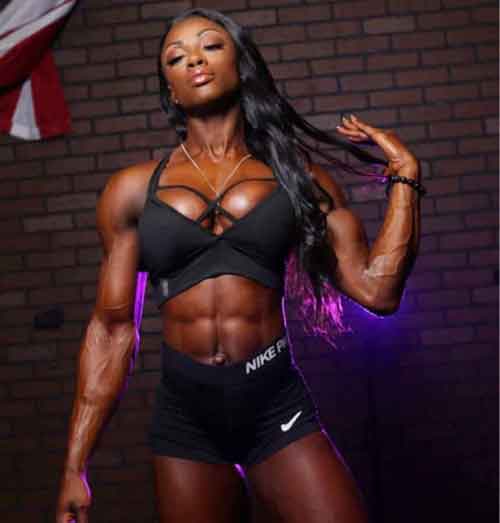 Shanique Grant is an American female bodybuilder, born on August 10, 1995.
At just the age of 24, she won the Ms. Olympia Physique competition and is on an upward trend thanks to the competitive form she brings to the table.
Shanique Grant was born and raised in Chicago, Illinois, where she has always been an active kid.
She participated in track and field during her school days, maintaining a healthy physique as a result.
She did, however, have a difficult childhood where she was subjected to constant bullying and threats.
As she grew up, she turned to parties for solace, a decision that would almost leave her with kidney failure from the vices that followed.
She earned her IFBB pro card in 2014, and would later go on to win the 2018 Ms. Olympia physique class.
In 2020, after failing to win the title once again in an upset decision, she announced her retirement citing the desire to start a family.
Nevertheless, her rapid ascension to the top of the sport created a legacy that she was one of the best.
17) Helle Trevino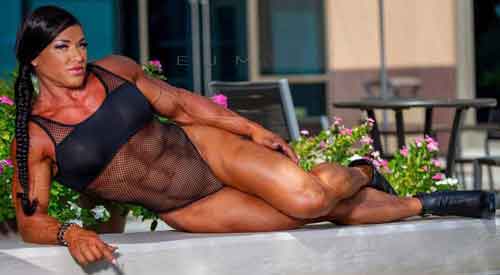 Helen Trevino (nee Nielsen) is a professional female bodybuilder from Denmark and the 2017 and 2019 Rising Phoenix World Champion.
She boasts one of the biggest figures to compete in the heavyweight category of the IFBB Ms. Olympia.
She has the best placing of second in the Ms. Olympia heavyweight class and has been competing for close to 30 years.
18) Juliette Bergmann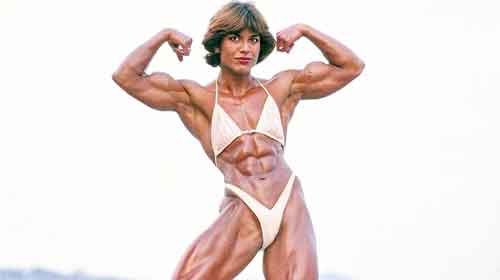 Juliette Bergmann (nee Meijer) is a Dutch bodybuilding champion.
She was born on November 30, 1958, in Vlaardingen, Netherlands. She is of Dutch and Indonesian parentage.
In 1981, she began training in bodybuilding to lose weight with her ex-husband after attending a female bodybuilding contest where she was impressed by the competitors.
In 1982, she entered her first competition and placed first.
After attending another bodybuilding contest in 1983, she committed to becoming a bodybuilder herself.
She won the national Dutch championships in 1984 and 85 and subsequently moved on to the Olympia where she never placed very high.
A dog attack in 1991 rendered her unable to compete professionally for a number of years, until 2001, when she beat Iris Kyle, the most successful bodybuilder of all time for the title.
This victory came 12 years after her hiatus and was the only time that a lightweight competition beat a bodybuilder of the heavyweight class for the overall title.
To date, she remains the only bodybuilder of Dutch ancestry to ever win the Olympia title.
19) Dana Linn Bailey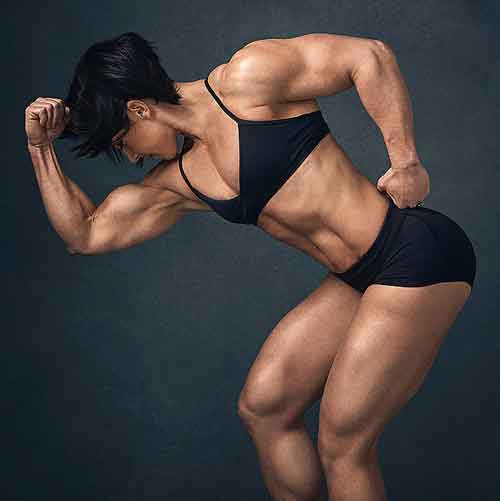 Dana Linn Bailey was born on May 30, 1983, in Reading, Pennsylvania, and carries the distinction of being the first women's IFBB physique pro in history.
She describes herself as much more than a bodybuilder, having competed in powerlifting, CrossFit, and even college football.
In fact, it was only upon her graduation from college did she being the gradual transition into weightlifting.
There was a stint in which she taught physical education as a school fitness instructor but retired from that in order to focus on her bodybuilding career.
Her greatest accomplishment to date is winning the 2013, Ms. Olympia, in the physique class.
She is not currently competing as a professional but instead focuses most of her energies on managing the gym she co-owns with her husband.
20) Deepika Chowdhury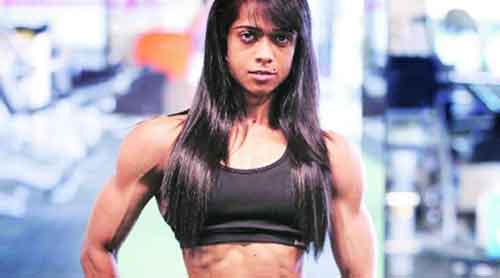 Deepika Chowdhury is the first female IFBB pro of Indian origin, and also the first Indian woman to win the figure class at the 2015 NPC endorsed event.
Professionally, she is a molecular biologist who works at the National Institute of Virology in India, demonstrating her interest in promoting health and wellness at all levels.
She is well on her way to the top of the sport and making a name for herself and her native country in the process!
21) Nataliya Kuznetsova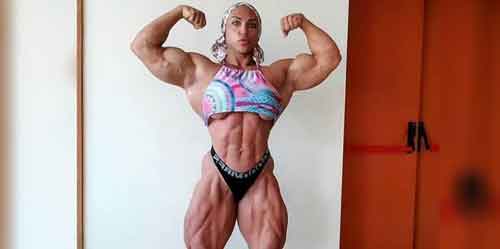 Nataliya Kuznetsova is a Russian professional female bodybuilder who holds the world arm wrestling title, as well as records for bench press, and deadlift, and the European bench press and deadlift titles.
She is considered one of the biggest and strongest female bodybuilders in history.
Born on July 1, 1991, and married to bodybuilder Vladislav Kuznetsov, she has spoken candidly and openly about her use of anabolic-androgenic steroids and using drugs to suppress natural estrogen levels.
Her best win to date is the IFBB WOS Romania Muscle Fest Amateur championship in 2018.
She stands 173cm tall and has a competition weight of 218-246lbs.
Final Words
This list will be ever-evolving.
As the world opens back up post-pandemic, you are likely to see changes to this list as competitions are held more frequently once again.
Nevertheless, some records will be hard to beat, such as Iris Kyle's staggering 10 Olympia competition wins.
But one thing that will stand the test of time is the great accomplishment that these women of past and present have achieved.