With little fanfare, Rep. Nita Lowey (D, NY) introduced HR 3772 "Stop Obesity in Schools Act of 2015" about a month ago.
The press didn't jump on the story, and in Congress, it was assigned to a committee (where the majority of bills, after gaining little or no traction, die a lonely death).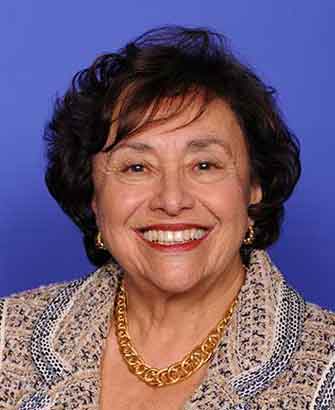 On social media outlets, the response from the conservative side centered on the old "Nanny State" argument: "Don't tell families what to feed their children."
Another argument against the Act centers on current anti-obesity programs: for example, "Kids already hate Michelle Obama's so-called healthy lunches, how can this work?"
So, the bill probably stands little or no chance of gaining bipartisan support, not to mention passage.
That's too bad. Its wording is a powerful summation of one of America's biggest challenges: encouraging the health of a new generation.
The consequences of ignoring the obesity crisis in schoolchildren, while continuing to allow huge food companies to supply lunchrooms with frozen-and-flash-it sacks of industrialized food, are already dire.
Here are the facts, straight from the bill:
(1) It is estimated that 34.9 percent (78.6 million) of American adults and 17 percent (12,700,000) of American children are overweight or obese.
(2) The prevalence of obesity among children aged 6 to 11 more than doubled in the past 30 years, going from 7 percent in 1980 to 17.7 percent in 2012. The rate among adolescents aged 12 to 19 more than quadrupled, increasing from 5 percent to 20.5 percent.
(3) An estimated 70 percent of overweight young people have at least 1 additional risk factor for heart diseases, such as high cholesterol or high blood pressure.
In addition, children who are overweight are at greater risk for bone and joint problems, sleep apnea, and social and psychological problems such as stigmatization and poor self-esteem.
(4) According to the Centers for Disease Control and Prevention (CDC), obesity-related medical costs in the United States are approximately $147,000,000,000. On average, medical spending for an obese individual is $1,429 higher per year than for someone of normal weight.
(5) A report released by Trust for America's Health, entitled "F as in Fat: How Obesity Policies are Failing in America", found that the United States does not have an aggressive, coordinated national strategy as needed to address this crisis.
Daunting, seemingly insurmountable, these factors would be addressed by the Secretary of Health and Human Services, who would first create a "national strategy to reduce childhood obesity," as well as "…grants to local educational agencies and tribal governments to adopt wellness policies and anti-obesity initiatives," followed by evaluations of programs, etc. Cost: $10 million over the next five years (2016-2020).
Alas, no silver bullet. No ingenious new ideas. No new restrictions on the corporations responsible for stripping most school lunch programs of their fresh food in favor of "factory food."
Still, each bill like this one (and there will be many more) opens the public's eyes just a little wider, until one day enough taxpayers will wake up from this collective nightmare and scream, "We're spending $147 BILLION on obesity-related diseases that could be prevented in the first place? OK, how do we do it!"