One cup of corn gives around 164 grams of net carbs. This value is so high that keto dieters may wonder and ask, is corn keto-friendly?
In this article, we will determine the carb count of different corn types, the benefits of consuming them, and what are the best low-carb corn recipes that you can consider.
Is Corn Keto? How Many Carbs Are in Corn?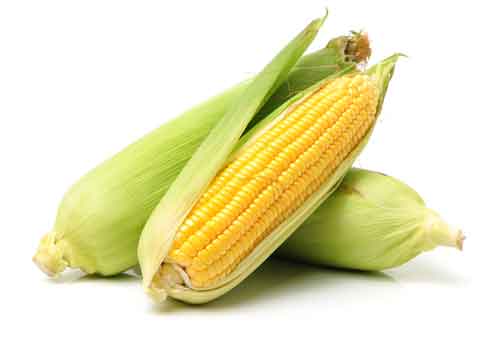 Corn Net Carbs: Is Corn Compatible with a Low-Carb Diet?
Based on the number of carbohydrates maize has, it is safe to say that this food is not keto.
However, those who are following a ketogenic diet can still take up to 50 grams of total carbs per day.
This means that it is still possible to eat corn while practicing a low-carb diet.
One-half cup of corn may give around 15 grams of total carbs, making it somehow acceptable to be added to some keto recipes.
Furthermore, the carbs in corn depend on the type used. To understand more, take a look at the information below:
Sweet corn or yellow corn – Sweet corn or yellow corn gives around 14 grams of net carbs per ½ cup serving.
Corn starch – One-half cup of this maize gives around 58 grams of net carbohydrates.
Corn flakes – Corn flakes are one of the corn-based products on the market. Consuming it gives around 58 grams of carbs per ½ cup of corn flakes.
Corn nuts – Per 100-gram serving of some corn nuts gives you around 72 grams of carbs.
Baby corn – Per ½ cup serving of this maize gives you around 6.7 grams of carbs.
Take note that there are many corn-based products on the market and if you wonder if these products are compatible with a ketogenic diet, take a look at the label and check for yourself.
Two of these are corn chips and taco shells, and around 165 grams of net carbs per bag of corn chips and 16 grams of carbohydrates per 2 taco shells are what you will get!
Additionally, the corns used in these products are genetically modified. A genetically modified product means it has undergone many chemical processes.
If you are on a keto and want to eat corn, make sure that the products you will buy are not genetically modified or are non-GMO.
Benefits of Eating Corn on a Keto Diet
Although this food may not be suitable for a strict ketogenic diet, those who wish to consume this food while doing low-carb diets can experience beneficial effects which will be discussed in this section.
1) Better gut health
Corn contains insoluble fiber and dietary fiber.
If you are on a keto diet and you wish to consume this food, you might want to choose whole-grain corn products as these can promote better gut health.
Processed foods, such as high-fructose corn syrup, are damaging to health.
High-fructose corn syrup provides around 76 grams of carbohydrates per serving, and this is too high.
2) Colon cancer prevention
Aside from promoting better gut health, maize can also reduce the risk of colon cancer and diverticulitis as this food helps in feeding healthy bacteria in your gut.
3) Antioxidant
Corn is rich in vitamin C.
This vitamin is an antioxidant that protects your immune system from cancer and other diseases.
This also means that this food can prevent premature aging and can support skin health.
4) Improve eye health
Corn is also rich in lutein and zeaxanthin.
These two are compounds that can support eye health. They prevent lens damage and cataract.
Aside from these, this food contains different vitamins such as vitamin B, E, and K, and minerals such as magnesium and potassium.
5) Blood sugar control
Another benefit of consuming this food includes blood glucose control.
If you opt to eat whole-grain corns, this can reduce the risk of developing diabetes and obesity
Disadvantages of Eating Corn
Aside from the benefits, there are also disadvantages to eating corn, especially when too much of this food is consumed. Some of these disadvantages will be discussed in this section.
1) Contains phytic acid
Corn contains phytic acid and this is an anti-nutrient. It impairs the body's ability to absorb minerals such as iron, zinc, magnesium, and calcium.
All of these minerals and vitamins are important when you are following a keto lifestyle.
2) Susceptible to fungi growth
Corn is usually moldy and produces toxins such as mycotoxins. These toxins can complicate patients with candida or other fungal infections.
3) Corn is GMO
Up to 92% of maize crops are GMO and if you are on a keto, a GMO-based food is not compatible with this diet type.
Corn Recipes with Low Net Carbs
So, if you are on a keto, what are some corn recipes you can consider? We will discuss these recipes in this section.
1) Popcorn
If you are on a keto, you can consider popcorn.
Although this food is not 100% keto, you can still snack on a handful of it. Popcorn provides around 5 grams of carbs per cup.
2) Keto corn pudding
The estimated nutrition of keto corn pudding is around 3 grams of carbs per serving. This is relatively low compared to other recipes.
3) Cheesy corn BBQ
You might also want to check the cheesy corn BBQ recipe.
This meal offers around 0.5 grams of carbs per serving. If you want to skip this, you can take a simple cheesy corn snack.
What Can I Use Instead of Corn
Because sweet corn and most other maize types contain huge amounts of carbs, it is essential to look for some alternatives.
In this section, we will take a look at the corn alternatives that contain low amounts of carbs.
1) Cauliflower
Cauliflower is a staple food and one of the keto-friendly veggies that you can use as an alternative to sweet corn.
This is a non-starchy vegetable that is now popularly used as a gluten-free crust for pizzas. Other low-carb vegetables are carrots, beets, and brussels sprouts.
One of the recipes you can make with this healthy food is cauliflower rice.
Although it does not come with a similar taste to rice and only provides a mild flavor, this low-carb recipe can still provide many health benefits.
One cup of this recipe can give around 3 grams of carbs. Truly, this meal can fit your low-carb diet!
To make it more flavorful, you can dip stir-fried cauliflower with a cheese sauce or creamy sauce.
If you choose keto-friendly veggies, you are promoting weight loss. Many keto dieters wish to achieve weight loss, right?
2) Corn extract
You can also consider corn extract when cooking as long as the product contains no added carbs.
The grams of carbs for this alternative are minimal and it is even better when you combine olive oil with it when using it for cooking.
Speaking of cooking, you can still use corn oil as this offers zero grams of carbs! If you ask, is corn keto-friendly?
The answer is corn flakes maybe not but corn oil is!
3) Almond flour
Instead of corn flour, you can use almond flour for cooking and baking. Almond flour provides healthy fat and around 6 grams of carbohydrates per serving.
When you cook using this flour, you might want to use olive oil to make the recipe more keto-friendly.
4) Pork rinds
It is highly advised to consume pork rinds while living a low-carb lifestyle. You can make tortillas using pork rinds instead of maize!
Surely, this meal would become one of your favorite foods.
One ounce of this meal gives around zero carbs and 15 grams of protein.
5) Black soybeans
Black soybeans can replace the texture of corn but this one is for those who are following a dirty keto, low-carb lifestyle.
Black soybeans offer only 2 grams of total carbohydrates per serving.
If you wish to skip soybeans, you can use green beans instead.
One cup of green beans offers around 7 grams of carbs! Generally, green beans fit low-carb diets better.
Final Thoughts
Indeed, corn is a healthy food that can be used by most people. It provides many health benefits – from gut health to immune support.
However, this is not a low-carb food, that is why those who follow a keto diet may not appreciate it.
Additionally, how many carbs this food has depends on the type of corn. Among the corn types, the only low-carb one is the baby corn.
This type can remain within the daily carb limit.
Although corn can be added to so many foods, this is not advisable as it is a viable food source.
Fortunately, there are corn keto-friendly alternatives that keto dieters can consider. Some of these are cauliflower, almond flour, and pork rinds.
All of these alternatives do not raise blood sugar.
One of the keto-hacks to achieve ketosis and proper weight management is to avoid your favorite foods that contain corn.
Frequently Asked Questions (FAQs)
How many carbs do processed foods have?
These foods can provide more than 165 grams of carbs. This value will exceed the daily carb limit of keto dieters.
Are corns low in carbs?
Generally, they are not low in carbs. But if you want to try them, you can go for the baby corn as they are somehow low-carb. Per ½ serving can give you around 6.7 grams of carbs only.
What happens when I eat too much corn?
Consuming too many of these foods can make you experience bloating, gas, and diarrhea.