Each and every year, there are millions of people searching for the latest trends in weight loss and healthy eating.
Some choose to move to the plant-based diet, others opt for calorie control, and others love the latest and greatest in the fad diets.
The bottom line is that people want to be lean, they want to be fit, and they want to eat foods that increase their chances of living long and healthy lives.
They want to be free of a lot of diseases that are caused by the wrong lifestyle and eating choices.
The keto diet has proved to be a chosen diet of choice for its health benefits
You can imagine, the keto diet, with its high fat, low-carb approach; long ago designed to treat epilepsy, has become one of the most famed, most used diets around, and still going strong.
It was created in the 1920s. On it, you are typically meant to eat 75% fat, 20% protein, and just 5% of carbs.
Because the keto diet causes you to reduce your carb intake, it puts your body into a metabolic state called ketosis [1].
In this stage, the body becomes super-efficient at burning fat.
There are numerous studies that show off the benefits of the ketogenic diet. It is said to help with conditions like heart disease, cancer, epilepsy, Parkinson's disease, and diabetes too.
Being on the Keto diet, you have to know that you can only have a daily limit of around 30 grams of carbs a day.
You will have to reduce or avoid carbs altogether. Sugary foods, grains, legumes, starches, beans, some fruit, and root veggies aren't permitted on the keto diet.
Anything that you see that has 'low-fat' on the label is also not permitted on the keto diet, and most alcohols as well.
No wonder the word 'keto' was Googled so much in 2020. It has become of the most popular diets around that heaps of celebs [2] follow it as well.
And if they are into it and its works for them, well then the world hangs on with bated breath and wants to join in too. Well, the keto diet is predicted to reach a global value of $15.6 billion USD by 2027!
Naturally, people on the go, with top social lives, want to know how to many their busy social lives with the keto diet.
They want to know what they are allowed to eat and drink when they are out with friends.
Where does Starbucks come into it, because Starbucks was noted to be the top first-date destination in the USA?
What can they eat and drink when they are out with friends? – It's the question both young and old ask when they follow the keto diet.
Because many restaurants, roadhouses, eateries, and drinking places – they've all become aware of how important it is for them to add keto-friendly foods and drinks to their menus – that's if they want to keep their customers still coming.
As the keto diet continues to grow in popularity, the opportunity has presented itself for manufacturers and brands to get ahead in the big label markets, to bring keto to the masses.
What about keto diet-friendly drinks?
Most of us know and love soft drinks – Usually, they are packed full of sugar.
Long before many people started being concerned about their health, they loved to quench their thirst with soft drinks and sodas.
When you join a diet like a keto, it is quite difficult to find the right drink to quench your thirst other than water.
Sugary drinks, carbonated ones, and even fresh fruit juices are not suitable for the keto diet, just because of all the sugar in them – and natural sweeteners aren't allowed either.
At Starbucks, turning your drink into a keto one can come with weight loss and health benefits [3].
Starbucks can help you out with keto-friendly drinks!
Even though you might have had to say goodbye to some favorite foods at your usual go-to restaurants if you are following the keto diet, Starbucks has ensured that they are not going to let down their fans.
This popular coffee chain offers customers keto-friendly drinks that you can order.
When Starbucks first started off with their keto drinks, Instagram users uploaded literally thousands of photos of how to order.
Today, it's so easy to order keto at Starbucks.
You would just need to walk up to your barista and ask, for example, the unsweetened Peach Citrus White Tea with a bit of heavy cream, 2-4 pumps of sugar-free vanilla syrup, no water, and light ice.
You could even tweak the drink by swapping out the vanilla syrup with cinnamon dolce.
When the peachy keto drink was introduced, dieters found even more ways to bring Starbucks into their lives.
There's the famous "pink drink" which includes unsweetened passion tango iced tea, 2-3 pumps of sugar-free vanilla syrup, and heavy cream.
At Starbucks, you can satisfy your keto food and drink needs
Look, it's not easy to stick to a new diet regimen, let alone one that requires you to be strict with your drinking and meal plans.
We're going to give you 37 of the best Starbucks drinks that won't mess with your diet and losing weight.
Each of these will work within your boundaries of the high-fat, low-carb lifestyle:
The Top Low-Carb Starbucks Drinks You Should Order
1) Keto Frappuccino
To order your own makeshift Keto Frappuccino at Starbucks, this is what you should order:
Grande Iced Coffee
2 splashes of heavy cream
3 pumps of sugar-free vanilla syrup. Ensure that you don't get classic syrup
Don't go heavy with the ice
Get it double-blended
Overall carbs: 5 net carbs
2) Low-Carb London Fog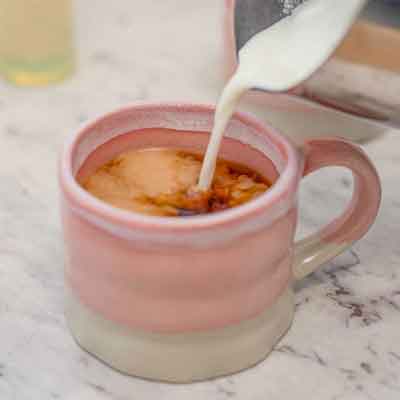 Take the classic London Fog and make it keto-compliant by replacing the steamed milk and high-sugar syrup. Replace with Earl Grey tea.
Add a shot of whipping cream and a pump of sugar-free syrup.
And that's all! This drink can be considered a keto drink when you substitute vanilla syrup for a sugar-free option.
Also, ensure the milk is a keto choice.
Overall carbs: 15 g net carbs
3) Skinny Mocha
Instead of the milk and mocha sauce, you can turn your Starbucks drink into a skinny keto-friendly one. Order mocha with "skinny mocha sauce."
Choose half heavy cream and half water instead of using milk.
Overall carbs: 1 g net carbs
4) Low-Carb Flat White
For this low-carb keto drink, you just need to replace the usual steamed milk of a flat white with half hot water and half heavy cream, and voila!
You have a low-carb version of this Starbucks classic.
Overall carbs: 10 g net carbs
5) Low-Carb Pink Drink
You were probably a huge fan of the classic Starbucks Pink Drink.
But now you can turn it into a keto drink by just making a few swaps.
Order this delectable tall Pink Drink, but use heavy cream and sugar-free syrup. It doesn't stop at pink though; you get a purple drink too.
Overall carbs: 10 g net carbs
6) Unsweetened Iced Tea
The best way to make your Starbucks iced tea keto-compliant is by ensuring it is unsweetened.
Then you get sheer refreshment without any carbs.
If you just have to have it sweet, just ask for a couple of pumps of sugar-free syrup to sweeten it a bit.
Overall carbs: 0 g net carbs
7) Unsweetened Iced Coffee
Starbucks iced coffees come sweetened by default.
But that doesn't mean you can't ask for yours unsweetened.
If you don't want to start drinking your iced coffee black, though, just ask for a pump or two of sugar-free syrup.
Overall carbs: 0 g net carbs
8) Iced Blonde Vanilla Latte
Just because you have started the keto lifestyle, doesn't mean you have to kiss your favorite lattes goodbye.
There are plenty of copycat ones available out there.
For this one, all you need to do is swap out almond milk or heavy cream for traditional milk.
Ask for three pumps of sugar-free vanilla syrup for your 'fix'.
Overall carbs: 4 g net carbs
9) Keto Chai Tea
Who doesn't adore the classic comfort chai tea?
Nobody wants to give this comforting soother up. But to make it into a keto drink, skip the latte order – request a chai tea with a couple of splashes of heavy cream.
Add two pumps of sugar-free vanilla syrup instead.
Overall carbs: 4.5 g net carbs
10) Keto Bulletproof Latte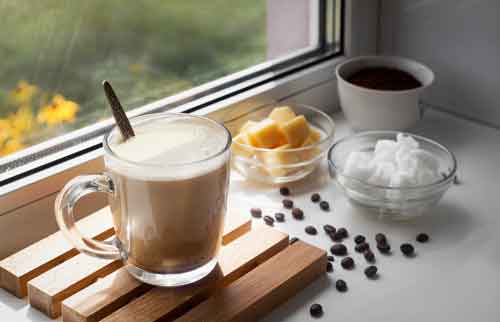 Even though you are on a diet, you naturally still long for creamy coffee that won't derail your diet.
In fact, it's a fat-burning coffee.
This one is 100% dairy-free.
You could order a Grande Cafe Latte brewed with three parts water and one part heavy cream; then sweeten it with Whole Earth packets.
Overall carbs: 2.5 g net carbs
11) Keto Cinnamon Dolce Latte
The traditional cinnamon dolce latte is certainly not keto-friendly.
But you can turn it into a keto-friendly drink by trimming the carbs and sugar.
What you do is order an Americano with only 3/4 of water.
Add a big dollop of heavy cream and two pumps of sugar-free cinnamon dolce syrup.
Doesn't that sound just as good?
Starbucks doesn't offer sugar-free cinnamon dolce syrup anymore – such a pity. Just make sure you ask for a sprinkle of cinnamon in the drink.
A good tip here is to replace the cinnamon dolce sprinkles – just use a packet of Whole Earth sweetener and mix it with a little bit of ground cinnamon; to sprinkle on top of your latte.
Overall carbs: 5 g net carbs
12) Nitro Cold Brew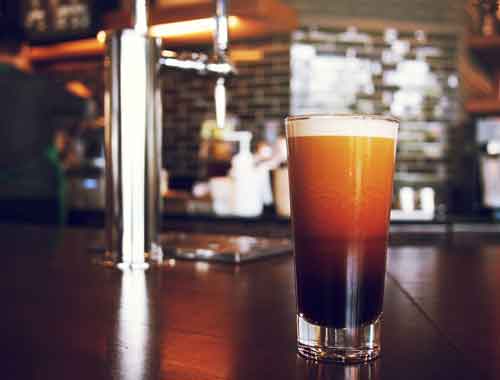 The Nitro Cold Brew will be smoother, thicker, creamier, and less acidic coffee with added sweetness from nitrogen bubbles.
If you want to add even more flavor, ask for some heavy cream and a couple of pumps of sugar-free vanilla syrup.
If you are a lover of thick and creamy coffee, but you do want to keep the calories down, you will love the Nitro. The thick and bubbly texture infused with nitrogen gives it a super-sweet, creamy texture.
Overall carbs: 0 g net carbs and 3 g net carbs with flavorings
13) Starbucks Keto Apple Crisp Macchiato
This one bursts with flavor, and it's sweet and tangy.
The minute you taste it you feel like you are in an apple orchard, and you are sipping a steaming mug of apple coffee.
After all, it's made of apple juice, espresso, and oat milk. It sure is creamy and spicy with hints of nutmeg, ginger, and cinnamon.
Overall carbs: 4 g net carbs
14) Keto Iced Brown Sugar Espresso
This Espresso is made with just a few ingredients.
It's got brown sugar and cinnamon with makes it sweet and spicy and ultra-delicious for a hot summer's day.
It is also super simple to make.
Overall carbs: 1 g net carbs
15) Unsweetened Iced Coffee With Cream
The easiest option here is for you to order an iced coffee with a dash of heavy cream.
The heavy cream gives this drink a very creamy texture, similar to a latte. But it will be without any added syrups or sweeteners.
Sometimes the Starbucks baristas will sweeten an iced coffee with simple syrup; that's unless you particularly ask for it to be unsweetened.
Overall carbs: 0.6 g net carbs
16) Black Coffee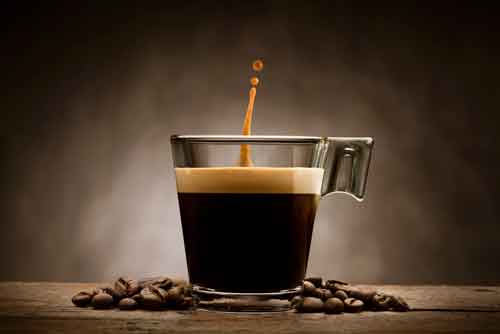 You can get Grande Black Coffee at Starbucks totally carb-free!
Or else you can add some almond milk for creaminess with 2-3 whole earth packets to sweeten your cuppa ol Joe.
Then you only get it with around 1.5-2 carbs.
You can always pair this keto black coffee with one of those healthy keto cereal options for a healthy low-carb kick-start to your morning!
17) Keto Cappuccino
People love to ask for cappuccinos – the classic espresso-based drink with steamed milk.
And if you don't like to say no to one of your favorites, you don't have to.
To make it keto-friendly, just one small adjustment is required.
This is what you must order:
Grande Cappuccino
Almond milk
Isn't that just so easy?
And if you still love sweet stuff, you can feel free to use sweetener packets or add some pumps of sugar-free vanilla syrup!
You won't be going over 2 net carbs with this one!
18) Espresso Can Panna
This quick and easy caffeine buzz will get you going in the morning.
The Espresso Can Panna will be perfect for an energetic start.
But then, it's a straight espresso shot, under 4 net carbs with the 2% milk.
If you did want to go lower in carbs, order the Espresso Can Panna with almond milk and then you will have only 1 net carb.
19) Keto Espresso Macchiato
The Keto Espresso Macchiato is a wonderful option if you need a good caffeine boost, but also want to sip it at leisure.
With the keto espresso macchiato, you will get a few shots of espresso with a splash of steamed milk which helps to balance out the bitter flavor.
Here's what you ask for at Starbucks if you want this one:
Doppio Espresso Macchiato
Some heavy cream instead of 2% milk
Whole Earth packets of sweetener will sweeten it up
You will only get 1 carb if you drink it this way.
20) Keto Iced Caramel Macchiato
Make your own Starbucks Caramel Macchiato. It's a skinny iced Caramel Macchiato and you will notice you won't miss the awesome flavors.
To make this drink you should use sugar-free vanilla syrup.
Top up with steamed unsweetened almond milk. You can also swap half of it for heavy cream.
If you are worried about the carbs, it is recommended you use just one pump of sugar-free vanilla syrup, even stevia if needed, and just stick to a light caramel drizzle.
21) Emperor's Clouds & Mist
This very delicious green tea is sweet and smoky, yet sugar-free. You will love the health benefits as well, as it is packed with healthy antioxidants.
Overall carbs: 0 g net carbs
22) Caffè Americano with Heavy Cream
For a boost in flavor to the regular caffè Americano, just add a splash or two of heavy cream on top – for something tastier and creamer, with just a very little extra in carbs.
Caffè Americano may be on the hot coffee menu, but you can also request an iced Americano.
It's a great low-carb keto drink.
Overall carbs: 1 g net carbs
23) Keto Coffee Frappuccino
This Frappuccino is creamy and light and it's got just five ingredients in it; the ideal go-to breakfast.
What you need for this drink is coffee, cream, almond milk, vanilla, and also a keto-sweetener.
You can play with the flavors once you've got it down, by adding in mint, cocoa, or vanilla.
Overall carbs: Less than 2 carbs
24) Keto Copycat White Drink
The Copycat White Drink is made from a peach-flavored herbal tea that blends in very well with cream and vanilla syrup.
Actually, you won't find this drink on the Starbucks menu because it's a secret menu beverage.
Overall carbs: 1 g net carbs
25) Keto Starbucks Salted Caramel Mocha
If you love caramel and chocolate this coffee drink you will love. But this is a Starbucks copycat menu we've provided you with because the real deal is very sweet and obviously not keto. This copycat recipe comes without all the extra carbs.
Overall carbs: 2 g net carbs
26) Keto Green Drink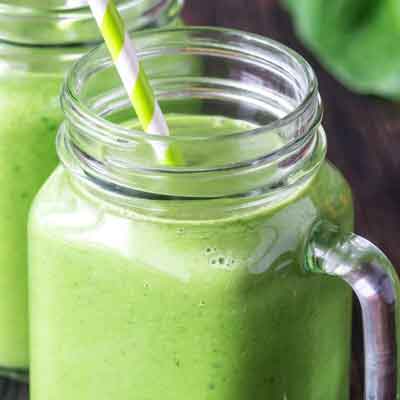 You'll recognize this saucy beauty from the Starbucks rainbow line that they released back in 2016.
The Green Drink is unsweetened black tea.
It's got 1-2 scoops of matcha powder in it, with 2-3 pumps of SF vanilla syrup.
Coconut milk or heavy cream can be added.
If you don't feel the black tea, switch over to unsweetened iced green tea.
OK, so Starbucks' coconut milk does contain sugar, but coconut milk is packed with nutrients.
And you don't have to have the coconut milk – you can swap it out for some heavy cream rather, and still achieve the same consistency and taste.
27) Keto Mocha Frappuccino
You can't beat these good old classics from Starbucks and one of them is the mocha Frappuccino.
These have real feel-good feelings about them – chocolatey, frothy, and piled on with whipped cream – how can anyone not be lured by that!
But don't worry; you can enjoy yours too because we have included the copycat keto version so you never lose out.
Make it yourself!
Carbs: 8 g
28) Keto Iced Vanilla Latte
We have included for you here a comprehensive recipe that gives you three ways to enjoy this latte – you can have it in mocha, cinnamon, or plain.
All of these are made from a rich and creamy base of almond milk, smooth cashews, and heavy cream.
We have also given you some tips on how you can customize your cup.
All of these drinks will put you in the mood for good times. Check out all the nutrients you get out in each one!
29) Keto Mint Chocolate Frappuccino
Here's a chance to mix up your Frappuccino game.
We've got a delicious minty version for you here. This Frappuccino is flavored with mint extract.
You will realize just how many carbs you save when you follow the keto lifestyle.
For instance, on the Starbucks website, just one 16-ounce Peppermint Mocha Frappuccino contains a whopping 69 grams of carbs. But this one is just under 4 net carbs. Enjoy!
30) Keto Pumpkin Spice Latte
Doesn't this sound delicious on a cold, grey day? – A spicy, warm drink like the Keto Pumpkin Spice Latte?
Well, the one from Starbucks will contain a lot of sugar, and maybe not even a whole lot of real pumpkins.
So we have come up again, for you, another copycat version that doesn't come packed with a lot of sugar and certainly not a lot of the carbs like the Starbucks one.
Look at the one we provided you with – it's huge on flavor, low in carbs, and has no sugar.
And it only comes with 4 grams of net carbs per serving! And better still, it's healthier than even the Starbucks one!
31) Keto Iced Brown Sugar Espresso
This espresso is made with just a few ingredients and filled with good things that make getting up and getting on the go on busy mornings.
Cinnamon and brown sugar gives this espresso a sweet, spicy taste.
Add some heavy cream and espresso as your creamy base.
Just a few tips though. Remember that life is about balance.
There is a fine balance between being mindful of not overdoing it with your keto Starbucks drinks – fixating on calorie intake, which can also be detrimental to your health.
Overall carbs: 5 net carbs
32) Strawberry Acai Refresha
On a hot summer's day, you will definitely fancy something fruity like the Strawberry Acai Refresha.
This one is a sweet, tart drink. It's made with coconut milk, a hefty dose of sweetener, and coconut milk.
But don't fear, it's easy to convert this delicious drink into a keto-friendly one. Just ask for Unsweetened Passion Tango Iced Tea and ask that no sugar and no water be added.
33) Make your own copycat Starbucks Legally Blond drink – Passion Fruit Iced Tea
Ingredients
8 ounces water
1–1½ cups of ice
1 unsweetened Tazo Passion Fruit teabag
2 tablespoon sugar-free vanilla syrup
1 tablespoon heavy cream
1 tablespoon frozen strawberries
Instructions
Boil the water, pouring 1 cup of water into a mug.
Then add the Tazo Passion Fruit teabag into the mug of water and let it steep for 5 minutes before taking it out of the mug.
Add 1 cup of ice to a drink shaker.
Pour the brewed tea into the drink shaker, adding the vanilla syrup and heavy cream.
Put the lid on the drink shaker and shake very well for a minute. Add the freeze-dried strawberries to a glass.
Then pour the drink from the shaker into the glass, adding additional ice if desired.
34) Starbucks Tuxedo Hot Chocolate
The copycat recipe will give keto dieters a low-carb spin because the white chocolate is replaced with creamy cocoa butter.
The mocha taste will come from cocoa powder and natural sweeteners.
35) Keto Unicorn Frappe
This frappe is fruity and bright with berries. It's not a coffee drink; it just has plenty of strawberries and blueberries in the delicious almond milk.
You can be assured that adults love this fruity blend just as much!
36) Gingerbread latte
This is sheer deliciousness. It's got warming herbs in it like ginger, cinnamon, and cloves – a perfect beverage for many occasions.
And it's so low carb you will love it, at only 1.5 net carbs per serving.
37) Iced Pineapple Tea
This one was inspired as a summer drink from Starbucks because it is so refreshing and energizing. It's got matcha green tea in it, ginger, pineapple, and coconut milk so it suits vegans down to the ground as well. Make it at home.
Don't forget the ice!
Carbs: 1 gram of net carbs.
Dieticians let us in on what their top 10 keto-friendly Starbucks drinks are
When you are on the keto diet, try and opt for Starbucks drinks like an Americano, flat white, or nitro cold brew.
You will also find keto-friendly, caffeine-free Starbucks drinks such as green tea and sparkling water.
A good tip when drinking Starbucks drinks on the keto diet is to choose unsweetened beverages.
Try and avoid the skinny drinks.
Sure, on the keto diet, it is likely that Starbucks might seem off-limits, what with their caramel Frappuccino's that contain 38 grams of carbs – what about the vanilla lattes that pack 15 g of carbs!
But if you take a closer look, you will find many options that won't exceed your daily carb limit of 50 g of carb a day.
Keto-friendly Starbucks tips
Choose unsweetened beverages because sweeteners, sugar, powders, toppings, and flavors can cause the carbs to start adding up.
Avoid the skinny and non-sugar syrups. Many of them have food additives that can quickly convert to glucose in the body. That will take you out of ketosis [4].
Add milk for nutrition and flavor. Cow's milk is a complete protein and has plenty of minerals and vitamins. So you can add up to 8 ounces of milk – that's about 12.3 grams of carbs to your drink. If you prefer dairy-free alternatives, then unsweetened almond, soy, or coconut milk are also great keto-friendly options.
Right, back to our dietician's top keto-friendly drinks next time you're at Starbucks
The Americanos consist of two shots of espresso mixed with around 1 cup of water.
A tall one will give you:
Carbs: 1 gram
Calories: 10
Caffeine: 150 milligrams
2) Cappuccino
Cappuccinos consist of a shot of espresso.
This is topped with frothy, steaming milk. The short size usually consists of around six ounces of milk and 7 grams of carbs.
A short size will give you:
Carbs: 7 grams
Calories: 70
Caffeine: 75 milligrams
3) Roast coffee
These are good Starbucks examples; the Pike Place roast, dark roast, and blonde roast. The plain black coffee will keep you feel energized and alert.
A tall-sized Pike Place roast coffee contains:
Carbs: 0 grams
Calories: 5
Caffeine: 235 milligrams
4) Cold-brew
Cold brew is less bitter than the traditional roasted coffee – that's because of how it is brewed – it has a milder flavor.
A tall size will give you:
Carbs: 0 grams
Calories: 0
Caffeine: 150 milligrams
5) Nitro cold brew
All that Nitro cold brew requires is to infuse coffee with nitrogen bubbles.
And like it says, you drink it cold. Infusing the coffee with nitrogen bubbles doesn't add any extra nutrition but it does make the coffee thicker and creamer without adding syrups, sugar, or cream.
One tall size contains:
Carbs: 0 grams
Calories: 5
Caffeine: 215 milligrams
The other five are:
It is not difficult to figure out if a Starbucks drink is keto-friendly or not. Just scan the nutrition information of the drink on the store menu, the nutritional label, or look online.
It's important to note that the keto diet might not be for everyone, particularly for those people with thyroid, liver, pancreatic disease, or gallbladder disease.
You should always discuss this with your doctor before embarking on any diet.
Conclusion
You no doubt thought that when you started your keto diet, your Starbucks days would have to come to an end, didn't you?
But if you have read this article, you have probably realized, to your delight, that it is not necessarily the case at all.
As you can see, it is absolutely possible for you to maintain your keto diet and still order keto Starbucks drinks!
We have given you many options where you can turn your drinks into low carb and have an incredible keto Starbucks experience.
You must have to make a few easy substitutes to turn these drinks into keto-friendly ones.
The ketogenic diet has many reasons why it is so popular – it has many potential health benefits to it.
It utilizes fats as the main energy source.
But the only way you can stay true to this diet is if you adopt strict avoidance of all things carb-laden, and that would have meant giving up a lot of your favorite Starbucks drink options.
For instance, a skinny mocha isn't going to be a keto drink if it still has that delicious mocha sauce in it which is so high in sugar.
The Starbucks menu can lead you away from the keto diet very easily.
Aren't you relieved that we have given you many delicious options to stay connected to Starbucks, and still also stay connected to keto, without going out of ketosis?
You lucky star!
References