Dr. Nicole Apelian is a woman of many interests and talents.
She juggles many roles and responsibilities- in her professional as well as personal life.
She is a renowned author, scientist, herbalist, researcher educator, survival skills consultant, talented speaker, anthropologist, and a very successful entrepreneur.
Dr. Apelian's career is primarily centered around transformative natural health.
She is a big propagator of following a natural and healthy lifestyle.
She is a pioneer in the educational domain of the field of transformative natural health.
She is well-known for aiding innumerable people in the development and implementation of reality-based strategies for a more connected and healthier lifestyle.
A Look into Dr. Nicole Apelian's Early Life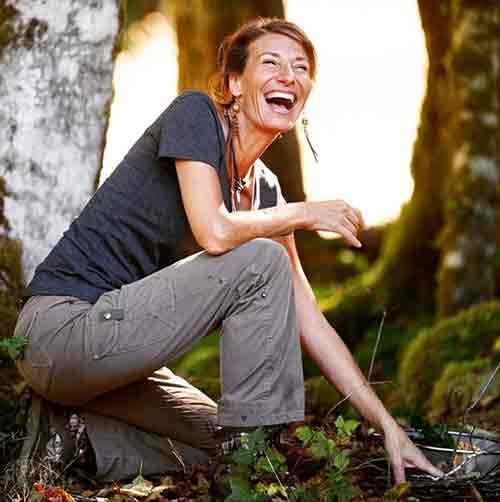 Dr. Nicole Apelian was brought up in Massachusetts.
Her love for nature developed at a very early age while living in Massachusetts.
In one of her interviews, Dr. Apelian mentioned how she was a nature lover from a very early age.
The interview revealed how much time she'd spend outdoors exploring nature and the wilderness.
She had several collections of the gifts of nature such as bird's nests, bugs, shells, and much more.
She shared a close relationship with her stepfather who played an instrumental role in her passion for the wilderness.
She would often go out canoeing and hiking with him.
Although her connection with nature was established at a very early stage of her life, her decision to pursue a career centered around nature occurred in the 1990s.
In the 1990s, she worked as a field biologist.
In Botswana, while pursuing her career as a field biologist in the mid-90s, she experienced nature and the wilderness in a holistic manner.
This was her first full-fledged encounter of what living in nature feels like.
After this life-changing experience, she set off on another adventure.
She joined the US Peace Corps to work as a game warden.
After this experience, with a master's degree in biology already under her belt, she completed her Ph.D.
Dr. Nicole Apelian was diagnosed with Multiple Sclerosis in the year 2000.
This event turned out to be life-changing for her.
She used her own knowledge, educational background as well as extensive research skills to slowly transform her personal health and wellness.
They formulated a set of strategies that were natural and holistic by nature to improve her health.
She implemented simple, yet major changes in her eating habits as well as her lifestyle to restore her vitality.
This journey of personal growth centered around adopting and implementing natural remedies set her on the path to becoming a successful entrepreneur.
Her Educational Background
Dr. Nicole Apelian's deep love for nature and thriving in the wilderness led her to have an extensive and impressive list of educational qualifications.
Owing to her deep-rooted connection and passion for the wilderness and nature, which developed and was nurtured from a very young age, she knew that she wanted to study biology in college.
She went to McGill University for her BS in Biology degree in 1987 and graduated with flying colors in the year 1991.
While pursuing her undergraduate degree in biology, she was also involved in the Huntsman Marine Science Center in the year 1990.
After her BS in Biology degree, she went on to complete her master's degree in Biology.
She went to the University of Oregon in 1991 and graduated with an MS in Biology.
During her master's, she performed several research studies, a few of which have been mentioned as follows:
Domoic acid poisoning- Identification of the causal agents for this poisoning among shellfish. Identification of the diatom species that are responsible for producing domoic acid.
Diversity and density of Phytoplankton in Coos Bay, OR.
Structure and functions of respiratory proteins in crustaceans (specifically Megalorchestia californiana.
She also worked as a teaching assistant.
She taught subjects like marine biology, genetics and evolution, biological oceanography, general biology, the biology of estuaries, and much more.
After her master's degree, in the year 1993, she was also involved in a research study about algal research.
This study was about the molecular methods approach for algal research.
She conducted this research study under the Washington University at Friday Harbor.
After her master's degree, she took a break from academics and primarily focused on gaining an impressive repertoire of skills as well as on her personal health and wellness owing to her Multiple Sclerosis diagnosis in the year 2000.
However, she did go on to pursue a Doctor of Philosophy degree at Prescott College in the year 2009.
In 2013, she got her Doctor of Philosophy (Ph.D.) degree in Cultural Anthropology and Sustainability Education from Prescott College.
Professional Background
Not only does Dr. Nicole Apelian have an impressive repertoire of educational qualifications, but she also has a very successful professional background.
Her love for everything about nature that had been established from a very young age led her to pursue a range of interests centered around transformative natural health in her professional life.
One of her very first pursuits, while she was still pursuing her bachelor's in science degree from the McGill University was her involvement in the Huntsman Marine Science Center.
After that, while she was completing her master's degree and was conducting several research studies (that have been mentioned in the aforementioned educational background section), she was also a teaching assistant at the University of Oregon.
She taught a number of subjects that have already been mentioned in the aforementioned section.
After successfully completing her master's degree from the University of Oregon, she worked as a Marine Invertebrate Biologist at UC Davis in the year 1993, between July 1993 to August 1993.
Then Dr. Apelian joined the University of North Carolina.
There she worked as a Marine Biology Instructor for 6 months, from March 1994 to August 1994.
After 6 months of working as a Marine biology instructor, she worked at Saltwater Inc., as a Fish as well as Game Shellfish Observer at the Alaska Department for another 6 months between December 1994 and May 1995.
After accumulating adequate job experience, her first real exposure to the wilderness occurred when she joined the US Peace Corps in the year 1995, in the month of May.
She moved to Botswana and got started on her memorable adventures of working as a game warden in the Wildlife and National Parks Department.
This was a milestone in her career that would shape her occupational pursuits in the future.
She worked for the US Peace Corps as a game warden till April 1996.
While working as a game warden, she developed a knack for tracking as well as researching lions found in South Africa.
In South Africa, she conducted an extensive research study on lions at the Okavango Lion Research Project (July 1996 to September 2006).
During her research, she honed her survival skills for surviving in the wilderness.
She became the co-director of Wildlife Surveys and Images and worked there for a year, between July 1996 and October 1997.
While working on her research project on lions, she pursued the following occupational endeavors:
Program Registrar/ Adult Educator for the Audubon Society of Portland (August 1998 to August 1999)
Head of the Science Department/ Biology teacher- Valley Catholic School (September 1999 to January 2002)
Biology Instructor- Portland Community College (January 2005 to June 2006)
After the completion of her research on lions, she then went on to become a lifestyle and fitness model for Ryan Artists between September 2009 to September 2012.
She then worked as an Instructor and Graduate Advisor in Prescott College between August 2011 and January 2013.
After this, she achieved another milestone in her professional life when she joined a show named Alone as a challenger between 2015 and 2016.
Dr. Apelian's current occupational pursuits have been stated as follows:
Ethnobotanical consultant/Indigenous Tourism Consultant- Eco Tours International
Owner/ Wilderness Living Instructor/ Guide- Eco Tours International
Professional Speaker- Survive and Thrive
Apothecary and Herbalist- Nicole's Apothecary
Dr. Apelian's Books and Products
Dr. Apelian has written two fantastic books that are based on the vast experience and skillset under her repertoire as an individual with multiple interests and talents.
These two books are:
1) The Lost Book of Herbal Remedies: The Healing Power of Plant Medicine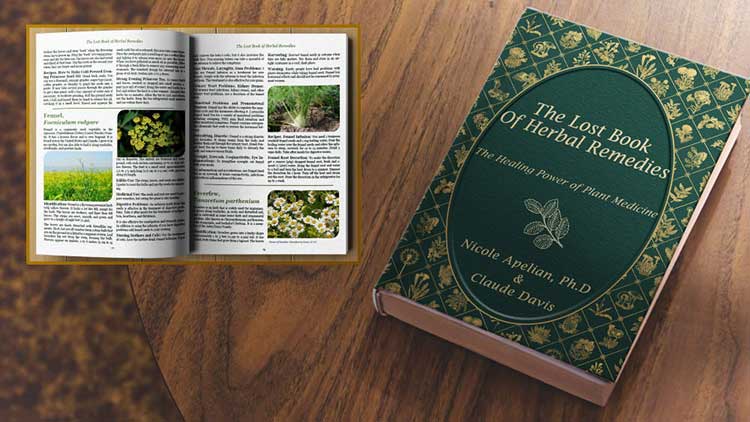 This book is all about her extensive knowledge of herbal remedies.
This book was written based on her own positive experience with natural remedies to restore her vitality after being diagnosed with multiple sclerosis in 2000.
This book is perfect for people who'd like to follow a holistic healthy lifestyle grounded in natural remedies and habits.
2) A Reference Guide to Surviving Nature: Outdoor Preparation and Remedies
This book will provide readers with Dr. Apelian's knowledge and skillset about surviving in the wilderness.
This book has been written to narrate Dr. Apelian's vast experience of living in the wilderness and how she survived without even the basic amenities such as drinking water, electricity, shelter, etc.
The information is provided in an easy-to-read manner and is full of interesting information about how to thrive in nature.
Final Notes
To summarize, Dr. Nicole Apelian is an extremely well-known individual who is highly qualified both academically as well as professionally.
She is a source of inspiration for one and all.