Several high-quality studies have shown that 3 in 4 men will experience prostate-related issues with age.
Limited research suggests that prostate supplements designed with high-quality natural ingredients may help ease symptoms related to aging prostate.
Prosvent is a doctor-formulated natural supplement claimed to promote normal prostate health in men.
According to the manufacturer, the core ingredients in this prostate formula have been clinically tested to effectively relieve urinary symptoms and other common problems in the prostate gland.
Beta-Sitosterol is the primary active ingredient in Prosvent nutritional supplement for prostate issues.
Several well-designed studies have found that taking beta-sitosterol helped alleviate benign prostatic hyperplasia (BPH) symptoms or prostate gland enlargement.
It is estimated that about 50% of men aged 51-60 years and about 90% above 80 years are diagnosed with benign prostatic hyperplasia (BPH).
BPH is a common problem related to an aging prostate.
Men diagnosed with BPH may experience the following:
Uncomfortable urinary symptoms
Frequent urination
Weak stream
Leakage of urine
Incomplete bladder emptying
Blood in the urine, and
Bladder, urinary tract, or kidney issues
As a result, these symptoms may affect the quality of sleep, sexual function, and overall quality of life.
Benign prostate hyperplasia (BPH) is often confused for prostate cancer and chronic prostatitis, which are also common issues related to an aging prostate.
Both BPH and chronic prostatitis have to do with the inflammation or enlargement of the prostate gland.
These conditions may present a few similar symptoms, but one does not necessarily increase the risk of the other.
Prostate cancer is a far more severe condition. It has been identified as the leading cancer-related cause of death in men.
There are several options for treating BPH.
Lifestyle adjustment, medication, natural remedies, and surgery may combat the symptoms of an enlarged prostate.
Most people prefer to try well-regarded natural methods that may include nonprescription dietary supplements like Prosvent.
Nutritional supplements for prostate issues are specially formulated with natural ingredients scientifically proven to help ease the symptoms associated with prostate inflammation.
However, prostate supplements are not designed to treat or cure these conditions.
Anyone looking to try prostate supplements should contact their healthcare provider for further medical advice.
That is not to say that supplements like Prosvent aren't safe or effective.
Prosvent combines well-studied natural ingredients with clinical evidence to support their safety and effectiveness.
The manufacturer claims that taking Prosvent may provide the following potential benefits:
Reduces inflammation in the prostate
Corrects a weak stream
Empty bladder without leaking
Restores normal urine flow
Help with night urination urgency.
This Prosvent review covers everything you need about common prostate problems and what clinical evidence supports using ingredients found in Prosvent to combat these conditions.
Prosvent Prostate Supplement Review – Is it Safe?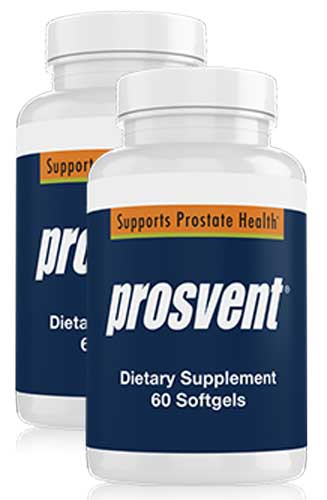 What is Prosvent

Prosvent is claimed to be one of the leading wellness supplements for men's health.
Prosvent is claimed to be Dr. formulated, and designed by Harvard-trained Dr. Larry May.
It is made in the USA in a Food and Drug Administration (FDA) compliant facility.
It Is worth mentioning that Prosvent has been in the market for 12 years, distributed by the nutritional supplement company TheraBotanics.
We like to see this in health supplements since many emerging wellness supplements may not make it past the first few years.
Still, being in the market longer doesn't necessarily translate to product efficiency. Often, a product's primary ingredients offer the first indicators of efficiency.
Prosvent contains all-natural and safe ingredients and is clinically proven to provide prostate relief effectively.
The following section will examine the scientific evidence behind the ingredients used in Prosvent's formulation.
It would be interesting also to know whether the ingredients that went into its formulation were provided in the correct effective dosages.
Unfortunately, most of the fast-acting ingredients used in the formulation are rounded up into a proprietary blend, making it impossible to determine the exact amounts used.
Still, examining the ingredients used is necessary to understand how the supplement works (if at all).
Evaluation of Ingredients: How Does Prosvent Work?
Like many of the best prostate support formulas, Prosvent is packed with natural ingredients to support various aspects of urinary health, reduce prostate symptoms, and protect against the development of prostate cancer cells.
You may have noticed that the most advanced prostate supplement formulas contain specific degrees of plant sterol ester, saw palmetto, and a host of other powerful medicinal plants, herbs, and root extracts.
On the website, Prosvent indicates the key ingredients as:
Beta-sitosterol,
Saw Palmetto,
Stinging Nettle,
Pygeum Africanum, and
Pumpkin Seed Oil
However, these are all wrapped up in their proprietary blend, measured at 310 mg.
Prosvent formula also contains complementary vitamins and minerals as part of the prostate support core ingredients: Lycopene, black pepper extract, Vitamin D, and Zinc.
Prosvent supplement facts outline the key ingredients as indicated:
Vitamin D3 (Cholecalciferol) – 2.5mcg (100IU)
Zinc (as Zinc Bisglycinate Chelate) – 5mg
Lycopene – 3mg
Proprietary Blend – 310.6mg
1) Mixed Plant Sterols (including Beta-Sitosterol)
Plant sterols are cholesterol-like substances in various fruits, vegetables, nuts, and seeds.
Sitosterol is the most common plant sterol, constituting about 60% of the substance in food.
There is good scientific evidence to support the use of beta-sitosterol in improving symptoms of an enlarged prostate or benign prostatic hyperplasia (BPH).
Beta-sitosterol has been shown to work by binding itself to the prostate to help reduce inflammation (swelling) that commonly occurs as the prostate ages.
A dose of 60mg administered twice daily has been used in clinical studies to reduce benign prostatic hyperplasia (BPH) symptoms.
The dose may be reduced to 30mg in 2-3 doses after prostate symptoms improve.
2) Saw Palmetto (Serenoa repens) fruit extract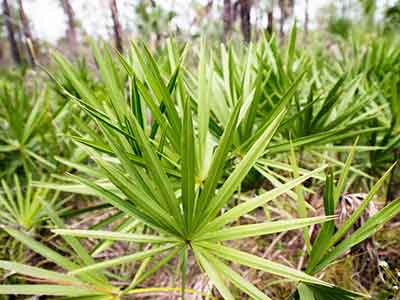 Saw palmetto is the active component found in the fruit of the American dwarf palm tree. It is an herbal remedy commonly found in products used to treat BPH.
However, there is not enough data to provide conclusive evidence for using fruit extract to improve this condition.
Clinical research that used Serenoa repens to improve prostate-related urinary symptoms recommended it for being better tolerated.
Saw palmetto is also less expensive than medications like finasteride, which offer similar benefits.
Additionally, Serenoa repens may benefit male health by treating lower urinary tract symptoms, improving urinary flow rates and frequency, sexual dysfunction, and male-pattern baldness.
Studies on Serenoa repens are limited, so there may be no definite recommended dose.
Still, a few small studies have suggested 320mg orally once daily (which may also be divided into two doses of 160mg).
Prosvent may likely contain enough of the recommended dose of saw palmetto in its 310mg proprietary formula.
3) Stinging Nettle (Urtica dioica) Root Extract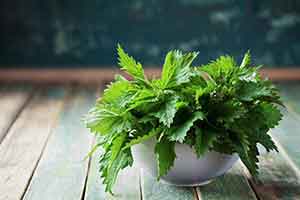 Stinging Nettle has a long history of medical use.
Today, medical studies have discovered that it may contain compounds that decrease prostate swelling, significantly lower urinary frequency, treat urinary problems (including urinary tract infection (UTI) common in women), and other conditions.
Scientists suspect that nettle root may help inhibit prostate growth by acting directly on prostate cells or affecting hormones (like testosterone) limiting prostate growth.
However, some studies in humans have revealed that stinging Nettle may not be effective on its own.
Its potency may be enhanced when combined with other herbs also used to alleviate symptoms of benign prostatic hyperplasia (BPH).
Studies suggest a blend that combines Urtica dioica with Serenoa repens to help reduce urinary flow problems, post-urination leaking, and nighttime urgency (also known as Nocturia).
Due to limited research on the medicinal herb, there isn't enough scientific data to accurately state the appropriate dose of Stinging Nettle to relieve BPH symptoms.
4) Pumpkin (Cucurbita pepo) seed oil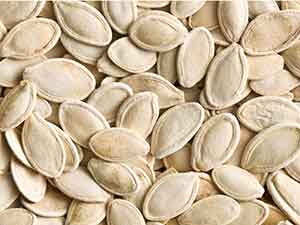 Both raw pumpkin seeds and pumpkin seed oil are chock full of nutrients and minerals like antioxidants, healthy fats, vitamins D & B, niacin, potassium, and zinc, among others that may benefit men's health.
Pumpkin seed oil is often used in prostate health supplements. However, scientists found pumpkin seed oil may not be effective on its own.
A robust study showed that combining pumpkin seed oil and Saw Palmetto oil might support prostate health.
Some studies suggested that the combination of pumpkin seed oil and other herbs may produce similar results to medications commonly prescribed for BPH.
However, unlike pharmaceuticals, pumpkin seed oil may not help shrink an enlarged prostate.
5) Pygeum (Prunus africana) bark extract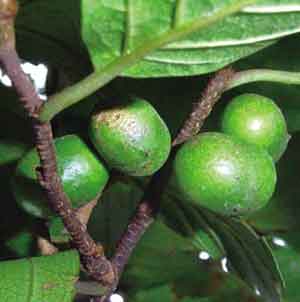 Herbal extract from the bark of the African cherry tree has gained a reputation due to increasing research studies that support its medicinal benefits.
Studies have shown the back extract of Pygeum Africanum contains compounds that may potentially treat or prevent prostate problems.
Similar studies have also shown that Pygeum Africanum bark extract may help reduce prostate cancer risk by working against cancerous prostate cells.
The beneficial effects were moderate compared to medication prescribed for prostate conditions, but it was efficient, nonetheless.
[thrive_lead_lock id='8193′]Hidden Content[/thrive_lead_lock]
Dosage, Safety & Side Effects
The dosage size for Prosvent may seem exceptionally small, but considering that the formulator recommends two servings per day, the supplement may be effective for maintaining better prostate health.
While we cannot be sure of the amounts of the constituents available in the proprietary formula, an educated guess would show that some ingredients may have been presented in less than the clinically recommended dosages.
That is not mean that users may not experience any benefits.
Keep in mind that there are limited research studies on most herbal medicinal ingredients, making it hard to determine effective dosages.
And since most of the herbs used in the Prosvent formula were already used in traditional medicine, it would show that the product is reasonably safe.
Plus, the small dosage size in Prosvent would likely eliminate most side effects associated with the natural ingredients used.
Some mild side effects, allergy concerns, or digestive symptoms may present due to soybean oil and lycopene (and tomato derivative).
Dietary supplements (even those containing an all-natural formula) may disagree with most medications.
Always consult your primary care physician about any serious medical issues.
Overall, the ingredients contained in Prosvent would not worry most medical experts.
Prosvent Reviews from Customers
Prosvent reviews are mostly in praise of the product.
Most users indicate that Prosvent is reasonably effective and may support prostate health.
On average, most users experienced positive benefits within weeks of taking their daily dose of Prosvent soft gel capsules.
This was a crucial observation as it may indicate that those who did not experience positive benefits with the supplement may not have allowed sufficient time.
Most of the negative customer reviews took issue with the brand's fine print on the return policy and "try Prosvent free" claims.
A few other reviewers mentioned that they did not find the product helpful.
Overall, we would conclude, based on the customer reviews, that the results are mixed.
While most users claim to experience claimed benefits after using Prosvent consistently for 30 days, you cannot ignore those that claim did not see any benefits after following the recommended dose.
We highlighted a few Prosvent reviews from Amazon buyers.
PpsyP
This product helped to reduce bathroom trips at night to one time in 6 hours. It took approximately 14-16 days for the product to work consistently. It reduced "squeezing," which improved weak flow and urine drainage.
I am sleeping better at night. The only CON is the price! Going to start a trial of saw palmetto to compare the effects.
Saul Coronado
I got these pills for my grandpa, who says they have reduced his bathroom trips at night.
Amazon Customer
This product was working good for me. And helped me reduced go to the bathroom at night. Thanks Dr May!
The Bottom Line
Research shows lots of promise for Prosvent's synergistic blend of high-quality natural ingredients in helping combat symptoms of BPH.
For the most part, beta-sitosterol and Stinging Nettle are well-regarded ingredients used in the best prostate health blends on the market.
There is significant research on Saw Palmetto when combined with many traditional herbal remedies (including pumpkin seed and stinging Nettle found in the Prosvent prostate formula).
There is a chance that Prosvent may produce secondary benefits such as improved sexual functionality, boosted testosterone, heightened libido, increased hair volume, and quality.
However, the secondary benefits associated with the prostate supplement may not manifest in all users and are thus not the primary focus of Prosvent's marketing.
The use of the all-natural formula is another important factor.
While it may not necessarily imply safety, side effects with natural supplements are mostly nonexistent.
Prosvent users could reasonably expect to see significant improvement in enlarged prostate symptoms within 30 days of consistently sticking to the recommended dose.
[thrive_lead_lock id='8193′]Hidden Content[/thrive_lead_lock]