Any woman wants to feel confident about their body.
This confidence comes from what you see in the mirror and your physical and mental health.
Diet and exercise are proven to be beneficial for your health and mood. However, there are obstacles to maintaining this lifestyle.
As busy adults, it can be challenging to find the energy to go to the gym religiously.
Sometimes, it can be tempting to get fast food when you have cravings and don't have the time to prepare a healthy meal.
Moreover, your health may have taken a toll on your metabolism.
Stress, lack of sleep, and unhealthy habits can lead to poor quality of life. Nevertheless, you can start your fitness journey with the support of a supplement.
Feel better and consistently improve yourself with Hourglass Fit.
It promises that keeping a healthy body will become easier.
Motivation and a higher success rate to reach your target without feeling lost are what Hourglass Fit aims to offer.
It is for strong and real women who need help transforming into a better version of themselves.
Many weight loss supplements and appetite suppressants say the same things. So what makes Hourglass Fit different?
This Hourglass Fit review will look into these claims and the ingredients to back them up.
Hourglass Fit – All You Need to Know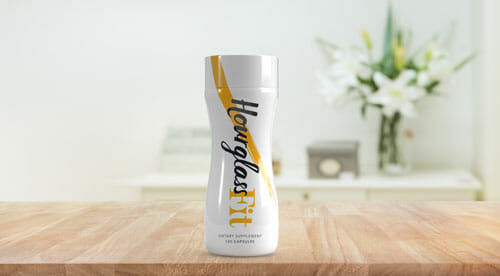 What is Hourglass Fit?
Hourglass Fit is a weight management support supplement. It is an all-natural vegan formula that will help you burn fat and reduce cravings.
This supplement promises to help you ultimately lose weight. It is a natural fat burner in capsule supplement form.
It is easy to take, without the bad taste.
Unlike several fat burners taken as shakes, tea, or juices, Hourglass Fit requires no preparation.
You can easily take a capsule four times a day before a meal to control your hunger.
Hourglass Fit formula has low caffeine content. You will experience fewer side effects such as digestive issues or caffeine crashes.
They encourage consumers to take this supplement to aid them in their journey to a healthier life.
It is targeted at women who are actively trying to shed weight.
Taking a fat loss supplement without making the right changes in your lifestyle will either slow down your progress or lead you to failure.
It ensures that you will be able to complete your weight loss goals correctly.
Hourglass Fit fat burner ingredients promise to help you achieve a flat stomach and toned body.
It targets the obstacles that many women experience when attempting to shed excess weight. It helps you prevent snacking or overeating.
Hourglass Fit supplement also can lift your mood and improve your body confidence.
Moreover, this fat burner not only helps you with losing weight but also supports your immune system.
Hourglass Fit is managed by Robert Parker. It was founded in 2012 in Leeds, UK. In addition, It is manufactured by Roar Ambition.
They make all their products in the UK and US using FDA- registered facilities.
Hourglass Fit health benefits:
Increase energy levels
Enhance workout performance
Suppresses cravings and appetite
Help with insomnia and anxiety
Support healthy blood sugar levels
Enhance weight loss process
Hourglass Fit Ingredients
1) Glucomannan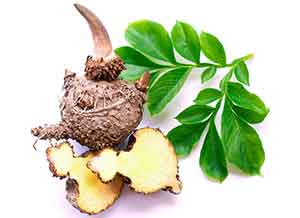 It is a natural appetite suppressant and soluble fiber extracted from konjac root.
According to Hourglass Fit, glucomannan expands in your stomach to help you stay full longer.
This ingredient can prevent you from snacking on sweets and help you eat smaller portioned meals.
It has been studied on overweight healthy adults and children.
The research found that it can reduce body weight in adults, but it is inconclusive for children.
2) 5-HTP
5-Hydroxytryptophan is an amino acid that can influence serotonin levels in your body as serotonin aids in improving your mood.
You will sometimes experience stress-induced cravings. 5-HTP can counteract cortisol, the hormone responsible for this issue.
Stress-eating or binge-eating can take a toll on your body, leading to weight gain.
Eventually, it affects your physical health and mental well-being.
Therefore, Hourglass Fit added 5-HTP to combat problems caused by hunger-inducing hormones.
3) Vitamin B2
Vitamin B2 or riboflavin is an essential nutrient that helps you convert food into energy. It keeps your metabolic processes running.
This vitamin supports your weight loss by converting food into energy.
Moreover, according to Hourglass Fit, this can benefit your skin and hair health.
4) Vitamin B6
Pyridoxine or vitamin B6 is beneficial to your brain, immune system, and metabolism.
It supports your body's ability to lose fat by maintaining normal metabolism. Vitamin B6 may even improve the conversion of carbohydrates into energy.
Moreover, vitamin B6 may influence your menstrual cycle by lowering the symptoms of premenstrual syndrome.
5) Vitamin B12
Cobalamin is another water-soluble vitamin that works hand in hand with other B vitamins.
Vitamin B2, B6, and B12 are essential nutrients used by the body that influences your metabolism, immunity, and mental health.
According to Hourglass Fit, B6 and B12, in particular, have been proven to reduce the risk of weight gain in long-term use.
Vitamin B12 has been investigated to have significant effects in combatting depression and improving mental stability.
6) Chromium
Chromium is an essential trace mineral that can reduce cravings associated with carbohydrates.
It can help women shed more pounds by reducing calorie intake and cravings. A 2013 review on chromium found that it effectively reduces body weight.
7) Zinc
It is the second most abundant trace mineral in your body.
Zinc deficiency can affect your overall health. It supports your body in maintaining normal metabolism and resting metabolic rate.
Furthermore, zinc can influence how your body handles fat and normal protein synthesis. Another factor that zinc can help you lose excess weight is managing your insulin levels.
Insulin resistance can increase appetite, slower metabolism, and more belly fat. Zinc supports its balance by influencing insulin synthesis, storage, and release.
8) Capsimax
Capsimax is a highly concentrated and bioavailable form of cayenne pepper extract. Hourglass Fit contains capsaicinoids which are the active component of cayenne pepper extract.
Capsaicin is a natural thermogenic ingredient that can increase your body temperature.
It helps the body burn more calories and melt fat away. The heat that cayenne pepper provides results in higher energy expenditure.
Hence, it can burn calories throughout the day, even at rest. Hourglass Fit claims that it is both a fat burner and appetite suppressant.
9) Bioperine
Bioperine is a highly available form of piperine made from black pepper extract.
It helps the body absorb more nutrients and suppresses the growth of new fat cells.
Black pepper extract is added in supplements to amplify the effects of other ingredients in the formula.
How Does Hourglass Fit work?
Hourglass Fit works in multiple ways to support weight management by providing the healthy energy you need to keep you active.
Moreover, it contains ingredients that can help you reduce your calorie intake.
Extra calories are the culprit of excess body fat. This supplement can enhance calorie burn by managing your metabolic rate.
With Hourglass Fit, you can achieve your fitness goals alongside a healthy diet and exercise.
These are the ways that it works:
1) Suppresses appetite
If you take Hourglass Fit at regular intervals, it can prevent you from unnecessary snacking and cravings.
Women more often experience cravings than men. Sugar cravings can come up during your monthly period, hormonal changes, increased stress, etc.
It can lead to gaining more weight and hinder your weight loss efforts. Hourglass Fit contains several ingredients that target this issue.
2) Boost calorie burn
Hourglass Fit can burn extra calories using ingredients considered fat burners. It can enhance the calorie-burning effects of your diet and workout regimen.
Your body needs a calorie deficit to get rid of body fat, and to achieve this is by eating better and exercising regularly.
Some women in the middle of their fitness journey can hit a dead end and feel lost.
Hourglass Fit can help you get back on track and provide results for your weight loss efforts or even improve them.
3) Increase energy levels and immune support
Hourglass Fit can help you enhance your workout performance and burn more calories by providing more energy to complete your daily exercise regimen.
Moreover, it is natural, has low caffeine content, and contains energy-boosting ingredients.
It is gentle on the stomach and provides you with sustained energy without the crash, anxiety, or jitters.
This supplement offers round-the-clock support by providing a steady supply of nutrients to your body day and night.
Who Hourglass Fit is not for
1) Anyone under 18 years old
A weight loss supplement should not be given to children or anyone under 18.
Even teens under 18 years old are advised to maintain a healthy weight without using these supplements.
Many of the ingredients in supplements are not tested for children.
If your child is overweight, consult a pediatrician for an appropriate approach for your child to manage their weight correctly.
2) Pre-existing conditions
Anyone with pre-existing conditions should first consult their doctor before taking any supplement.
People with a history of eating disorders such as anorexia or bulimia should avoid taking these supplements.
If you have allergies or experience side effects while taking it, immediately consult your doctor for professional advice and prompt treatment.
3) Pregnant and Breastfeeding Women
If you are pregnant or breastfeeding, it is always best to consult your doctor about any type of supplement you take.
However, fat loss supplements are often prohibited for pregnant and lactating women.
4) Unrealistic expectations
Remember that you have to take supplements consistently for a certain length of time, accompanied by a healthy lifestyle.
You will not achieve any results if you continue to overeat and stay sedentary while spending on supplements.
How this fat burner supplement affects, you will depend on your lifestyle and other factors. Its effects will vary per individual.
Nevertheless, you can purchase it risk-free with its money-back guarantee.
If you're not satisfied and think this supplement is not for you, a refund can be made within 90 days.
The Cons of Hourglass Fit
1) Expensive
The common complaint on Hourglass Fit reviews is its price. This supplement may be expensive compared to other fat burners.
Therefore, it is now a question of whether it is worth it?
Numerous Hourglass Fit reviews from women who took it consistently with healthy eating habits and exercise have praised this product for better and quicker results.
Despite the high price, this is justified by its ingredients, dose, and efficacy.
2) Requires commitment and effort
It is not a miracle capsule that will help women lose weight instantly without changing unhealthy habits. Any product that advertises its product in such a way is deceptive.
A dietary supplement like Hourglass Fit fat burner should be taken consistently, accompanied by the proper habits and a healthy routine plan.
The company is transparent and honest about this. It requires your commitment and patience to achieve a healthy and fit body.
It exists to aid you in maintaining your efforts and seeing results.
Hourglass Fit Testimonials From Users
Hourglass Fit fat burner has been on the market for years.
You will find several Hourglass Fit reviews, blogs, and testimonies on the internet about their experiences.
Based on several Hourglass Fit reviews, it can help you lose weight by increasing your energy and accelerating the results of your efforts with its fat-burning abilities.
This Hourglass Fit review concludes that your results will depend on your commitment and lifestyle based on consumer feedback and research.
This product is effective only if you use it properly. It should be combined with a low-calorie diet and active lifestyle.
Its ingredients will support you to keep yourself motivated, but it also requires your patience and efforts.
You will find a negative Hourglass Fit review from a consumer once in a while. We know that it cannot provide 100% absolute satisfaction for everyone.
After taking this supplement, some people did not experience its appetite-suppressing effects or found no difference in their weight.
Nevertheless, this Hourglass Fit review guarantees that the cause is not because of its quality or a scam.
It is a legitimate product tested and has passed quality control from its manufacture to release.
The company accepts that some people may react differently to one or more ingredients in their product.
They ensure that you can take their supplement safely without worrying about side effects. However, some consumers may have allergies or sensitivities to the product.
Hence, you can get a refund of your product through their 90-day money-back guarantee.
From the official website
The hardest part of dieting for me has always been controlling cravings around my period. As soon as it gets to 'that time of the month' all my good intentions go right out of the window and I'm binging before I know what's happening. And, let's be honest, salads just aren't the same as chocolate! Since I started taking Hourglass Fit, I've felt completely in control. I'm fuller and more satisfied after meals, and I find it so much easier to say no to treats (finally!). I've managed to stick to my healthy diet (and dropped 8lb already) even though my period, which has always been when I go off track!
I'd tried other fat burners that were full of green coffee beans and other highly caffeinated substances. I found my sleep was interrupted and my stomach was upset. I was literally shaking after taking them. So, Hourglass Fit was a revelation! They were so gentle I thought they couldn't work. But my bathroom scales prove they do! I began taking Hourglass Fit alongside my regular gym routine. Within two weeks I was noticing a difference in how toned I was looking. It definitely jumpstarted my metabolism, as I didn't massively change my lifestyle, yet saw the results I was looking for – I've lost 15lbs already! And because it's 100% natural, it means I can take it worry free.
The Pros of Hourglass Fit
1) All-natural Ingredients
Hourglass Fit formula is made with natural sources.
It is vegan-friendly,soy-free, low in caffeine content, and taken from organic ingredients. It does not contain any synthetic additives or harmful chemicals.
2) No Proprietary Blends
It is transparent about its ingredient list. It does not use proprietary blends, meaning its brand discloses what the supplement contains.
You will see the complete ingredient list at the back of the bottle of Hourglass Fit. They are confident that their product is safe and adequately dosed.
3) Gentle Energy Boost
It will provide you with the energy you need to complete your daily exercise regimen.
It ensures that it has a gentle and sustained effect on your system throughout the day.
Caffeine-based fat burners with excessive stimulant effects cause unwanted side effects such as insomnia, digestive issues, and anxiety.
It is gentle enough to be taken daily. This product ensures that you receive the right ingredients without affecting your health.
4) Promotes Healthy Lifestyle
It does not exaggerate its claims. They know that the best method for losing weight is a healthy diet and exercise regime.
They know that Hourglass Fit or any fat burner does not work alone.
It is not a miracle capsule that will provide you with results no matter what.
Any dietary supplement that claims to give you instant results without any effort is most likely resorting to false or deceptive marketing for profit.
It encourages women to start a healthy lifestyle using their supplements to support losing weight ultimately.
Things To Watch Out For
When taking this supplement, you should follow the instructions for its dosage and frequency of intake.
The best time to take a capsule is 30 minutes before mealtimes. This will help you control your food intake and cravings.
Moreover, not eating anything within those 30 minutes will give this supplement enough time to take effect during your meals and prevent you from overeating.
You can divide your dosages through this schedule:
One before breakfast
Two before lunch
One before dinner
Remember, those fat burners can only be effective when accompanied by the proper habits.
Plan your diet and exercise routine. You will benefit physically and mentally if you fully invest yourself in your health goals.
Buying Guide
You can buy Hourglass Fit from their official website.
One bottle of Hourglass Fit will last you for a month.
You can purchase their Ultimate Slim package and get four bottles for three. They provide free worldwide delivery for orders of 2 bottles or more.
The company recommends taking this supplement for a prolonged period to experience its benefits.
A healthy weight loss journey to achieve and maintain a fit body is a long-term commitment.
Taking one capsule of Hourglass fit four times a day with a reduced-calorie diet and proper exercise consistently will guarantee your desired results.
If you are not satisfied with the results or think that this supplement is not for you, the company will provide you with a refund within 90 days from your date of purchase.
The Verdict
Hourglass Fit is a legitimate product that delivers its promises.
The ingredients found in this product are well researched and provide evidence of their effects on shedding weight.
Furthermore, it is designed for women to maintain a healthy body during their fitness journey.
Hourglass Fit tackles multiple obstacles to a successful weight loss journey. They guarantee that you will feel better, look better, and be better in overall health.
It has formulated its product to support metabolism, combat cravings, balance hormones, regulate insulin, boost energy, and lift your mood.
Moreover, its ingredients do not contain harmful components. It is gluten-free, soy-free, and has a low-caffeine content. Hourglass Fit is transparent about its formulation, so it was easier to analyze this product in our Hourglass Fit review.
If you plan to buy Hourglass Fit, they advise accompanying this supplement with a healthy diet and exercise.
You can purchase it on their official website risk-free with their 90-day money-back guarantee.
Frequently Asked Questions (FAQs)
How do you take Hourglass Fit?
It is recommended to take this fat burner before each meal. The instructed dosage is one capsule four times a day.
Can men also take this for weight loss?
This supplement is designed for women and their challenges in achieving their fitness goals. Nevertheless, it is safe to be taken by men if you want to shed some pounds and reduce your cravings.
Is it worth it?
Our Hourglass Fit review and several other customer reviews have found that this supplement delivers its promises. You will find several positive reviews about its effects, which justifies the price of this product. Moreover, you will find that its ingredient list and dosage amounts are sufficient and well researched.
Is it safe?
It is a safe supplement. Its ingredients are formulated with natural and gentle herbs, vitamins, and minerals.