Beth Chapman, a truly beloved reality television star, who rose to international fame might have passed on due to her ongoing battle with cancer very recently, but still…
…she left wonderful memories and also amazing tips to many other millions of women across the world on her amazing weight loss results which left her looking simply AMAZING.
Apart from always worrying about the welfare of other people, right up to her last day, she left salt-of-the-earth tips and advice to millions over the works.
She never changed her unique style and her faith saw her calmly depart from this world in 2019.
She called her cancer-fight her ultimate test of faith.
An introduction to Beth Chapman – famed bail bondsman – Mrs. Dog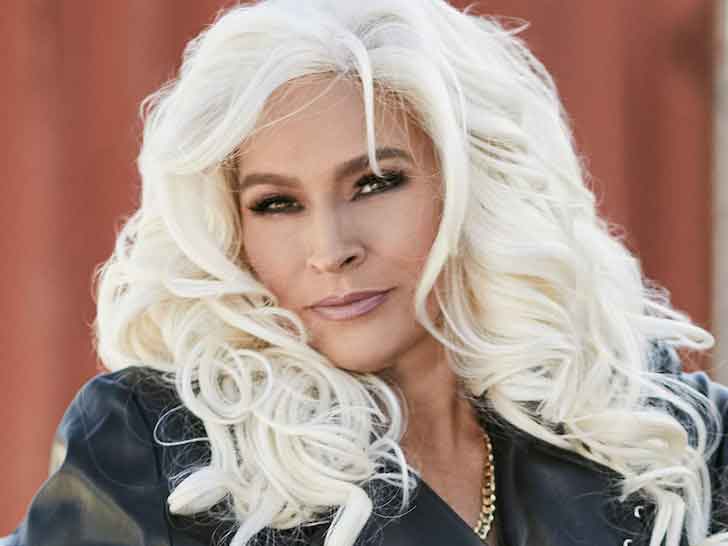 Early days
Beth Chapman was born Alice Elizabeth Smith on 29 October 1967, in Denver Colorado. She was one of 5 children.
Her father, Garry Smith, was a professional baseball player.
When she graduated from high school, she wore many different hats, dabbling in quite a few jobs such as working at an ice skating rink, being a clerk, a gymnast, a waitress, and even a nightclub singer, as well as her television work.
Over her lifetime of 51 years, she became one of the most talked-about celebrities. Some talk that kept many voices buzzing was her amazing weight loss in 2015.
Beth lost her beloved father, Garry Smith, in March 2006.
He was 68, just 2 months before her wedding to Duane in 2006 in Hawaii.
But they were always close and her dad even worked as a bail bondsman alongside Duane and Beth.
He sometimes even made appearances on Dog the Bounty Hunter.
Beth named her youngest son after her father.
After all, she gave him the title of "best friend" in a Facebook post in 2016.
She called her dad her garage-sale buddy, her burger joint partner, her ice cream eater, green chili maker, and her best friend.
To Beth, her dad was "mostly my dad and he's always with me!"
Adult days
The producer/ actress made a couple of hit shows such as Dog and Beth: On the Hunt (2013) and Dog: The Family Speaks (2006).
However, she is more popularly known for many scandalous exploits and some of these include criminal charges for carrying a weapon as well as shoplifting.
She and Duane both were invited to participate in the Big Brother series in the UK, but for both of them, this never happened.
Beth was denied a visa to the UK due to her criminal record of the past when she was jailed for shoplifting some lemons.
Then in 2013, a warrant was also issued for her arrest when she had a run-in with some teenagers in a Colorado park.
Duane, too, in 2012 was also due to appear on the show, but unfortunately, his criminal past also came back to haunt him.
He was also banned from entering the UK due to a murder that took place in Texas years back in 1976 for which Duane ended up in prison for 5 years.
He only served 18 months though before being granted parole.
With the help of Duane, though, Beth turned her life around, staying on the right side of the law.
Apparently she really set jaws dropping when she was well into her forties – some photographs surfaced of her posing nude for Playboy Magazine.
But there has been no real evidence that this was ever actually the real case!
She was married twice
Beth was introduced to Duane Chapman when she was 19-years old.
They actually dated on and off for probably over the next decade.
Both of them even went on to marry other people and have children, but finally, when they did get together, they blended their families and joined forces in 1995 when they would later marry in 2006.
Her life was filled with adversity, and she was only 17 when she had her baby Dominic was taken away from her.
In 1991, she married Keith Barmore who was actually the father of Dominic.
They also had a daughter, Cecily, who was born in 1993.
Then she and Keith divorced in 2000.
Duane, who knew Keith Barmore, said of him, "He was a thief with a heroin habit", saying that his heart was broken when he heard Beth was dating him.
And when he heard they had got married, Duane said he got physically sick, particularly when he heard from friends that Keith was abusing Beth "something awful."
In 2006, Beth appeared in a TV show, "Dog the Bounty Hunter" where she caught the eye of Duane Chapman again. She would become his fifth wife.
They wanted to eventually tie the knot on 21 May 2016.
Sadly, it was on the eve of their wedding that Duane's daughter died in a car accident.
However, he still received wedding blessings from his remaining 10 children, and he and Beth married on Saturday, May 20th, in Honolulu, Hawaii.
Beth wore a beautiful off-white wedding gown by Eduardo Lucero.
They were married on the beach.
They wanted to honeymoon in Fiji, but it is thought that they would postpone their honeymoon because of the sad news.
The pair went on to spend their days tearing around Hawaii in a blacked-out truck searching for suspected murderers, drug addicts, and other crooks that had skipped bail.
She and her husband, Duane, became some of the toughest celebrities in Hollywood, having brought countless criminals to justice through their hit A&E series, Dog the Bounty Hunter.
People found her highly entertaining in the series; one moment she would be shooting a suspect with pepper spray and in the next breath…
…she would be embracing somebody, offering her shoulder for people to cry on and to give out advice.
Since their marriage in 2006, they starred on Dog the Bounty Hunter from 2003 to 2012, and CMT's Dog and Beth: On the Hunt from 2013 to 2015.
Their work kept them bouncing between Colorado and Hawaii, but their main residence was located at 552 Portlock Road in Oahu.
Many fans have tried to visit the Chapmans' five-bedroom, and five-bathroom estate in Hawaii, just around the corner from their Da Kine Bail Bonds storefront in downtown Honolulu.
Beth became the youngest licensed bail bondsman in Colorado history at the age of 29.
She wanted to spend more time with Duane Chapman.
She said she knew that if she wrote out a whole bunch of bad bail, Duane would have to come to her office to chase after her fugitives.
Writing bad bail gave her the chance to spend more time with him, and it worked!
Later, her stepdaughter would go on to break the record when she was 19.
Duane and Beth together had two children a daughter called Bonnie Joanne Chapman and a son, Garry Chapman.
Duane also went on to adopt Beth's daughter, Cecily.
Beth became a dedicated wife and mother and classified her greatest gifts she ever received in her life to be her kids, and of course her 'bonus' children too.
She placed much emphasis on her family, trying to raise her children to know that whatever they did in life, they could always come back to "base".
Apart from her bounty hunting activities with 'Dog', she enjoyed hiking as well.
Beth Chapman's amazing weight loss amidst her hectic life – why she lost so much weight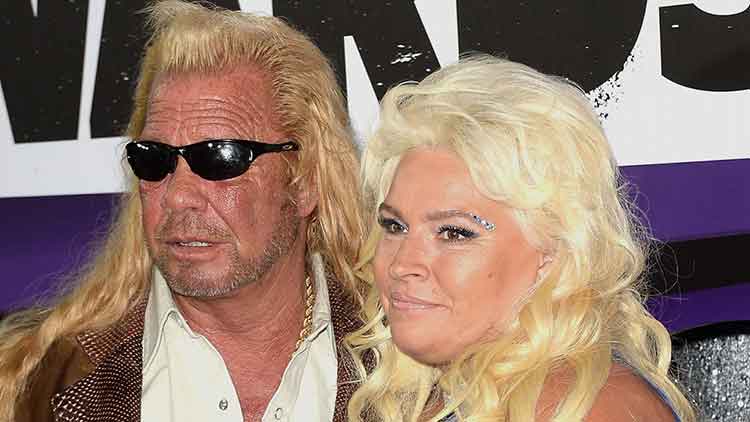 Beth changed her dietary habits
The American-Italian bounty hunter, Beth Chapman lost altogether 50 whopping pounds!
How did she do it?
It is rumored plenty of times that she went under the knife.
But according to Beth, she embarked on her own diet, sticking to eating cabbage, lettuce, and cereal.
She also vowed not to sit in front of the TV so much anymore!
She came to the conclusion that she simply had to change her dietary habits if she wanted to lose weight.
She started cutting out her regular cheeseburgers and chose to stick to eating healthy cereals like granola and oats for example.
She stayed away from all desserts as well, drinking plenty of water to flush out all the harmful toxins in her body.
Apart from the cabbage and lettuce she was eating, she added other fruits and veggies too, to make her diet healthy and sound.
She noticed changes started happening when she cut down on all the sweets and desserts because they were the things with all the additional calories.
Her main reason for losing weight was that she wanted to live a healthier lifestyle.
Her weight and appearance had been subject to a lot of conversations in the past…
…she didn't want to feel pressured by the outside world to change her appearance just because the public wanted it.
She realized that trying to change herself for others would never work for her…
…that the only way she was going to lose weight was to change her eating habits and her routines.
She immediately started to no longer consume junk food or anything fattening.
She searched for better ingredients that were organic and nutritious.
All in all, Beth managed to surprise all her fans…
…many wanted to find out from her what she was consuming every day so that they could follow in her footsteps!
And basically, all her key ingredients were plenty of veggies and fresh fruit, particularly lettuce and cabbage.
She also moved over to drinking water instead of alcohol and sodas.
Beth's meals and what she ate…
Beth's diet included fruits and vegetables. Lettuce and cabbage were her favorite.
She cut down on all the junk food and replaced them with whole-grain cereals.
She also started drinking lots of water.
She has five meals per day that included drinking green tea in the morning after breakfast and again in the evening with snacks.
| | |
| --- | --- |
| Breakfast (7:00 a.m.) | 1 avocado toast + 1 cup black coffee/green tea + ¼ cup Bengal gram |
| Snack (10:00 a.m.) | ½ cup watermelon/papaya |
| Lunch (12:30 p.m.) | Tuna salad or mushroom salad + 1 cup buttermilk/ coconut water |
| Snack (3:30 p.m.) | 1 cup green tea + 1 digestive biscuit |
| Dinner (7:00 p.m.) | 1 cup lentil soup + 1 multigrain flatbread + 1 cup warm milk before bed. |
Alongside the above, it is believed Beth followed the Keto Diet.
Eating the Keto Diet foods can be valuable for your blood glucose levels – which is critical should you be someone who suffers from diabetes and for the wellbeing of the heart, reducing the danger of coronary illnesses.
In addition to Beth's workouts and her diet, she used various pills that helped her along the way to lose weight.
What an amazing journey for Beth!
This amazing matriarch also decided to start a daily exercise program…
Beth started including cardio exercises and weight training to add to her new weight loss program.
Every day she dedicated four hours to doing mild exercises.
She even started taking up more sports, which helped her to burn more calories and fat.
She says that she reckoned that movement was crucial for weight loss and concluded that even standing was better than sitting.
Beth's weight loss workout
Beth always started her workout routine with a warm-up, ending off with a cool-down for 5 minutes at the end of her routine.
Warm-up – 10 mins
Crunches – 2 sets of 25 reps
Russian twist – 2 sets of 30 reps
Bicycle crunches – 2 sets of 25 reps
Leg-ins and outs – 2 sets of 15 reps
Leg up crunches – 2 sets of 25 reps
Leg raises – 2 sets of 15 reps
Alternate leg kicks – 2 sets of 25 reps
High knees – 2 sets of 25 reps
Burpees – 2 sets of 12 reps
Stationary cycle – 5 mins
Mountain climber – 2 sets of 15 reps
Dumbbell press – 2 sets of 12 reps
Dumbbell-fly's – 2 sets of 12 reps
Bicep curls – 2 sets of 12 reps
Triceps extension – 2 sets of 12 reps
Wall push-ups – 2 sets of 10 reps
Cooldown – 5 mins
So all in all Beth lost more than 50 pounds, leaving her fans wondering whether it was plastic surgery or her cancer diagnosis, which made her need to maintain a steady diet – or was it her own personal weight loss decision.
Beth says ditto to these diet tips to keep you at your desired weight!
Refined carbs are forbidden. Do not go there!
Trans-fats should be avoided at all times.
It is really important to drink 8 glasses of water every day.
Good carbs, protein, and healthy fats have to become important to eat every day.
You should definitely get a good night's rest of good, restful, sleep.
Try and not get stressed up about things – although it's not the easiest.
Learning to control portions of food is very important.
Alcohol should not be consumed habitually and regularly.
Quit smoking.
Breakfast is truly the most essential meal of the day.
Snacks at night are your biggest enemies. Another do not go there!
There are some controversies over Beth's weight loss
Fans and viewers started noticed a big difference in Beth's shape around 2015.
People were spreading rumors that her size and shape had changed significantly – they were comparing these to the years before.
Beth had always been a naturally large and voluptuous woman, and she really did have a huge breast size…
…you can be sure that her huge breasts were always getting attention when people would talk about her appearance.
But then, in 2015, her breasts appeared to visibly smaller.
They were still huge, still at a 42D, but the pics in 2015 seemed to be confirming that Beth Chapman had most probably undergone breast reduction surgery at some point during that period.
Others carry on alleging that Beth's large breasts are actually just the results of a breast augmentation she had previously had in the past!
But she always stood out as the girl with a freakishly large bust size that even outmatched her large body shape.
This always had made people suspect and wonder if she had had breast augmentation.
The pics, however, also were a discovery to many, that not only Beth's breasts were reduced, but her figure that was drastically thinner as well…
…gossip of huge weight loss that naturally appeared in all the gossip news magazines.
People refused to believe that Beth Chapman's sudden weight loss could have been achieved without some form of medical assistance.
It is why there was such controversy around her weight loss.
Further allegations hounded Beth's physical appearance again, this time when she was photographed on one of Hawaii's beautiful beaches.
The paparazzi caught her unawares, captured wearing skimpy shorts, and sporting a huge navy blue bikini top…
…showing a tummy that wasn't perfectly flat.
And yet, when the photographers went real close, the photographs showed up some tell-tale signs that Beth must have undergone a tummy tuck.
Her stomach was certainly trimmer and flatter compared to pictures of her before.
Once again, this led people to conclude that she might have even had a tummy-tuck.
After all, considering that she had given birth to three children and now here she was, sporting such a flat stomach seemed at odds.
It was therefore believed that Beth Chapman had undergone the surgery to erase the stretch marks in her belly, which were presumably caused by her pregnancy.
So was it plastic surgery or was it her own diet that caused Beth to lose so much weight?
As the rumors continued to swirl on Beth Chapman's so-called plastic surgery, Beth herself forwarded no information.
She didn't confirm or deny the speculations.
She left the public to make up their own minds as to whether the surgeries were true or not.
However, Beth seemed to be thoroughly enjoying all the changes in her body, whether by plastic surgery or fantastic weight loss due to her own efforts.
She thoroughly loved flaunting her flatter tummy and still very endowed breasts.
She was also suddenly dressing with more flare since she had lost the extra weight.
A tummy tuck perhaps?
During the famous Hawaii vacation that captured the Beth Chapman weight loss phenomenon…
…Beth was spotted alongside her bounty hunter hubby, Duane, wearing a tiny navy blue Bikini, displaying a tight and slim stomach.
She claims that it was as a result of a tough, major lifestyle change.
Sure, it is certainly possible to achieve this using natural means, but it doesn't just happen overnight and there were no early signs that she had been getting slimmer and fitter gradually – that part was missing.
Also, the Paparazzi photographers were able to capture photos where Beth is seen clearly trying to hide her tummy tuck scar as well.
The new shape actually made Beth's already large breasts seem even bigger than ever before, despite even having had them reduced.
It seemed really evident that Beth Chapman had grown tired of being overweight…
…she had expressed this through all her interviews when she was still alive and maybe a tummy tuck was the quick answer to her weight problems.
Yes, of course, there have been critics who have showed mixed reactions about Beth's recent appearance.
But really, it was all about how happy Beth was, and she was certainly looking radiant after losing the extra weight.
In an earlier interview, she had shared that she was exhausted and frustrated about the way she looked – she thought that because she was so heavily endowed, she needed to lose weight.
It might have been that she did it through surgery like liposuction, had the tummy tuck, and had her breasts reduced.
That is a route that many people do take to reduce weight over their bodies.
And well done to her!
It is highly possible that she achieved her amazing results through discipline and regular exercise because she certainly did embark on a fitness and new diet routine.
Either way, she was delighted with the results and looked delightful for it, so really, it doesn't really matter what the opinions of her critics were, does it?
All in all, Beth's breasts were reduced to 42-inches; her waist went down to 24 inches and her hips to 32 inches.
Well done Beth!
If you look at her plan, it certainly seems efficient enough, and it also boasts plenty of variety for people who want to follow her plan.
But not all are concerned that her weight loss was lost through natural methods.
The rumors have remained about the possible breast reduction, although this was never confirmed.
After her diet, and possibly her surgery, it is fair to say that she was looking better than ever.
She deserves full credit for her new body and living a better lifestyle!
Fortunately, Beth was able to benefit from her fantastic new weight loss look until her cancer returned…
In September 2017, Beth Chapman sent a moving letter to all her family, informing them that she had been diagnosed with Stage 2 throat cancer.
However, she was determined to fight back and assured all her loved ones that she would not be a victim.
Yes, she said, she had been dealt her share of unexpected blows over her lifetime, her almost 50 years, but nothing had been as serious as this one she was now encountering.
She said it was a terrible, terrible thing to hear the doctor say, "You have cancer."
She said for months she had had a nagging cough, and finally, a routine check-up resulted in her diagnosis.
It is referred to as a T2 Tumor in her throat, which was blocking her breathing.
Beth's doctors suggested immediate treatment and surgery before the disease progressed any further.
She assured her fans once again, that she would not let cancer beat her, realizing that the road ahead would be rocky and full of unexpected twists and turns.
She concluded that a bend in the road did not mean the end of the road for her.
She knew she just had to keep moving forward – basically, it was all she could do after receiving such a diagnosis.
She learned to take one day at a time.
She planned to be around people who would do just that; move her forward.
Her diagnosis had not changed her, she said, even despite the fearful moments.
She kept people around her who did not let her fall into darkness.
She admitted that cancer is such a terrible, deadly disease that it can even take away your faith as well as your hope, but that you had to fight it like hell.
You could not let it overtake your spirit and your brain.
She totally believed in the power of prayer and believed that what you confess with your mouth, you can make things happen.
She said – "You know, you can't get a miracle unless you seek one."
Beth also spoke to Fox News where she explained the debate between surgery and radiation to treat her illness.
In the end, she decided on the former based on the lack of optimism one of her doctors conveyed to her while discussing radiation.
She says it took her almost a week to weigh up the pros and cons and opt for the surgery, believing they would get it all.
It didn't make sense for her to destroy all the tissues, organs, and cells living in her body when she had the chance to have surgery and get rid of it right there.
So she put her faith in the surgeon to do the surgery and not the radiologist.
In late November 2017, Beth Chapman allowed the A&E's cameras to follow them as they coped with her battle with cancer.
They wanted to share this aspect of their lives with their fans and viewers.
After all, they had been on TV for almost 15 years and now they were going to be sharing everything.
She reckoned it would be a mistake to try and hide things from the fans.
The viewers truly did get privy to witnessing a truly moving moment…
…and what exciting news it was when Duane received a phone call from the doctors saying that they saw no signs of cancer in Beth's latest pathology report!
Beth immediately sat down for an interview afterward to implore others to get tested and not to ignore any warning signs.
She told People Magazine that early detection was key; that she had probably had her scratchy throat for a year – but that if you feel something is wrong, go and get it checked out immediately.
That's the lesson, and of course, diet is imperative, she said.
Unfortunately, though, the cancer did come back for Beth.
It was announced towards the end of November 2018, that the reality TV star, Beth Chapman, had been rushed to the hospital, where she underwent surgery…
…this time to remove another cancerous mass from her throat.
She captioned this event as "Another bend in the Road yet not the End of the Road."
She told fans once again not to worry about her and her family, that she was a strong fighter and a big-time survivor.
A month later she was posting a photo of herself showing THC and CBD products at the Hawaiian Cannabis Expo, saying that it was time to be more open-minded to new treatments…
…that Israel was leading the world in these studies.
Afterward, Beth made a decision in December 2018 to return to her home state of Colorado, a place she loved dearly.
Half of her lung was full of water, but in Colorado, Beth was more comfortable where she could breathe more easily.
The fighter and doer, the inspirational Beth Chapman…
Early in 2019, Beth did a radio interview promoting two Mother's Day services in Florida. She was very candid about how her treatment was progressing and even admitted that it had taken its toll on her – however, she said her faith was holding her up.
In April 2019, US Weekly reported that Beth was "rushed to a Hawaii hospital with serious breathing issues." Doctors would drain almost four liters of fluid from her lungs. This was necessary to alleviate the pressure that had built up.
However, by May 2019, it seems apparent that Beth had decided to stop all chemotherapy treatments. She had alluded once that "Chemotherapy is not my bag, people. Sorry, that's not for me."
Very sadly, Beth Chapman's health took a turn for the worse in June 2019 – she was placed in a "medically-induced coma, in the ICU unit at Queen's Medical Center in Honolulu. Her breathing problems had turned into a choking emergency.
Beth Chapman passed away on 26th June 2019.
Beth understood that you never get past the point where it is possible to shed pounds and to grasp wellness.
Beth Chapman was the best actress…
….she had the viewers and fans glued to her lavish lifestyle and her TV shows and work with her husband, Duane, The Bounty Hunter.
As a great philanthropist, she influenced millions of people to help others and to achieve their goals in life.
Just like Beth, you too, can get rid of the excess flab and reduce the risks of various obesity-related diseases.
Getting more fit isn't advanced science.
It's a blend of a sound eating regimen, normal exercise sessions, and some lifestyle changes.
Being overweight brings plenty of challenges and medical problems.
It's time to make a plan like Beth did and act on it now – for goodness sake!
References: