We all know that in Hollywood, stars receive a lot of pressure to look a certain way; from the clothes, they wear to their hair, their bodies, and much more.
Even though many of the stars have bodies to die for, there is no perfect body and Kirstie was one such person who had to deal with weight issues right through her career.
She said she was always confused about how her body gained weight so easily.
She really learned an important lesson and that was when it comes to weight you can't have your cake and eat it too.
Balance is the key. [1]
Kirstie lost more than 50 pounds following the Jenny Craig program, but when she started to gain weight back in 2008, she was replaced by Valerie Bertinelli.
She went on to create her own television reality show called Kirstie Alley's Big Life in 2010 – it was all about following her weight loss journey.
She Gained Weight After Menopause and Jenny Craig Was a Big Help to Her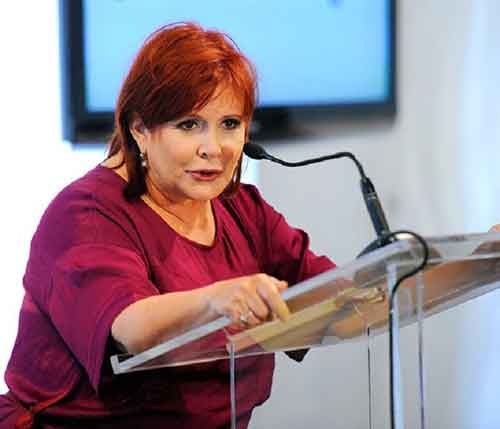 Kirstie said she loved doing Jenny Craig and being their spokesperson.
She ended up after Jenny Craig with a svelte body, giving them full credit for it.
Not only did she love the yummy food on offer, which made her so slim, but she adored the fact that she was a consultant.
Every week she would go in and weigh in with her consultant.
That made her accountable, she said.
When you reach your desired weight, you can then go in every four weeks or so, like being on a maintenance program.
She said she loved that she could still eat food that made her feel indulgent and yet knew that she was still sticking to her diet plan.
Her favorite food was always chicken fettuccini.
When she was with Jenny Craig, they had just introduced a new dessert which she also used to indulge in.
Can you believe it was called a chocolate lava cake?
You pop it in the oven when you take it out of the freezer, but she says she used to eat it straight out of the refrigerator when it was "dense and yummy".
Kirstie regained the weight after she ended her role as a spokesperson for Jenny Craig in 2007.
But that did not stop her from joining up with them again when she needed to lose weight again.
That's why she knows what she was talking about when she encouraged anyone else who was a yo-yo dieter like she was to get back on track.
She felt that when people lose weight, and the weight comes back, they feel embarrassed, and maybe hesitant to come back to something.
But she said she just returned to what had been successful for her.
"I would say, 'Come on back, come on home. Don't be embarrassed. It happens to the best of us!"
Did Kirstie do working out when she lost weight?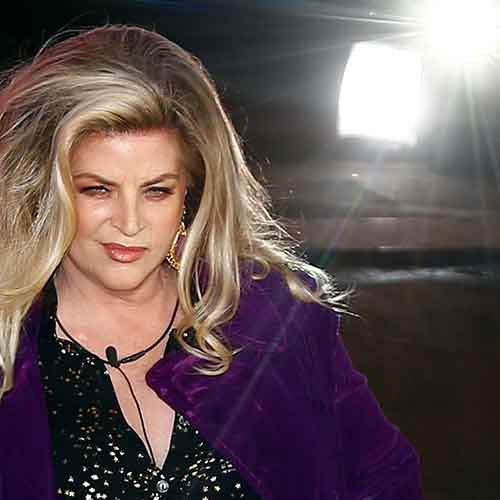 Kirstie Alley might have lost a lot of weight, but you can be sure that Jenny Craig took care of her weight loss, and not so much the gym!
"I do stay active, but I hate the gym," she said, "It bores the bejeezus out of me. I'm not a lunging, squatting human."
So how did she keep herself fit?
She said she opted to get her exercise by other means.
"I'll do things that sound fun, like a dance class or yoga, or I'll walk or run," she says.
"Sometimes it's just whatever my friends are doing."
At least, she says, she doesn't eat at night time – usually after 7 p.m. in the evening, she is never hungry in any case, so that helps her weight.
She followed the strict diet and supplements that her diet coach gave her.
These were designed to give her energy carbs so that she could exercise and boost her metabolism.
But that also included healthy fats.
Being very busy, she did not have long workouts but instead tried to turn them into efficient ones.
She would work out around six times a week but keep the workouts all under 30 minutes a session.
Her trainer said the goal was to put a lot of intensity into the workout session to boost her metabolism.
Kirstie even said that if anyone wants to lose weight, she would recommend that they not focus on long boring cardio but rather go for high-intensity cardio and kettle ball workouts that make the body a fat-burning machine around the clock.
This is what her workout schedule looked like:
Monday was her "cardio confusion" style workout.
This involved a full-body circuit. Kirstie says that when you change your routine, that is giving dieters really powerful workout advice.
The cardio confusion offers fun, challenging workouts that "blast your body from head to toe." Tuesday would consist of doing 15 minutes on the treadmill but on the incline level.
Then she would partake in 10 minutes of elliptical training.
Kirstie would go into the gym to do this and say it did a great job for thigh and booty sculpting.
She says that looking and feeling sexy is a combination of being slender and having feminine curves.
Conclusion
Kirstie Alley has always struggled with her weight, and she publicly shared her weight loss battle throughout the years, long before the age of social media could report back on everything that was going on in a celebrity's life.
Often Kirstie has said, "Many people think of dieting as starving yourself and feeling sluggish. This could not be farther from the truth."
Probably Kirstie Alley is best known for her role as Rebecca Howe on NBC's Cheers. She has also starred in other great family-favorite movies like, Look Who's Talking with John Travolta and Mary-Kate and Ashley Olsen in It Takes Two.
2 years ago, in 2020, she came back into the spotlight in the movie where she plays the role of Suzanne in You Can't Take My Daughter.
You will see it is a true story and has garnered much praise for its captivating storytelling and brave performances.
The TV movie is the true story of Analyn Megison.
She was a former Florida attorney who got raped and impregnated by a man she knew.
She had to fight the man who had raped her for custody of her daughter.
And Kirstie, with her impressive Hollywood career and has moved to Los Angeles from the Midwest after completing high school without any formal acting training, did a sterling performance.
Back in the early 2000s, she became even more famous for all her weight-loss struggles.
Then in 2005, she played a fictionalized version of herself.
The movie was called Fat Actress but did not seem to resonate with many and only lasted for seven episodes before fading away.
But for all her fans, she became recognized feature as the face of Jenny Craig.
This is a slimming brand, and Kirstie became their spokesperson from 2004 to 2007.
While working with Jenny Craig, she managed to shake off 75 pounds.
She never said dieting was easy, so by the time she left Jenny Craig, she had just started gaining weight again.
Up to now, Kirstie has managed to maintain her new weight successfully.
She has given plenty of good advice about her weight loss journey.
If you want to lose weight and maintain it like Kirstie Alley, then here are a couple of points that will get you going:
Drinking a glass of water is the first thing you do when you wake up.
Do some exercises, and some light stretches.
Fix yourself a quick healthy breakfast before heading out for the day.
Eat a healthy snack, say, every 2-3 hours.
Do not indulge in cake, ice cream, burgers, pizza, etc.
Consume plenty of veggies, fruits, healthy fats, nuts, seeds, herbs, spices, and dairy.
Avoid soda and packaged fruit juices that contain a lot of sugar.
Run or walk if you are under a lot of stress.
Sleep at least 7-8 hours to let your body repair and heal itself.
Cook your food at home and avoid takeaways.
Limit your consumption of alcohol and cigarettes if you are partying.
Stay away from late-night snacking.
Get in some cardio and strength training.
Remember that weight loss boils down to one thing – your lifestyle.
Following a good lifestyle keeps you healthy and in shape.
You can expect your weight to fluctuate a bit, but don't blindly follow the diets that others are following – your body may react differently to them.
Consult a dietitian to know what the best diet is for you.
Then you, too, like Kirstie Alley, will see great results.
Cheers!
"My food demons are Chinese food, sugar, butter." – Kirstie Alley