Most of us know the fabulous Kirstie Alley; she's been around for years on our screens as a comedy actress.
We got to know her so well in Cheers in the '80s.
Can you believe that she is 71 already?
Happy birthday, Kirstie Alley!
We all loved her as Rebecca Howe in Cheers, and for that, she won a Primetime Emmy and a Golden Globe Award.
She was also a housemate in the Celebrity Big Brother Season 22 in the UK.
But it hasn't always been just comic roles. She also played a human trafficker in the Baby Seller movie.
She also competed in Dancing with the Stars on Season 12 in 2011 and she came second!
She even played a fictionalized version of herself in the comedy series, Fat Actress with John Travolta in 2004.
It was around 2004 that the tabloids were already talking about her weight loss problem
She has had a wonderful career –just look at all her performances!
But we are going to discuss how her fantastic weight loss left her looking absolutely amazing – we are going to share with you how she lost her weight because losing it wasn't an easy journey for her.
Kirstie Louise Alley was born on 12 January 1951
Kirstie hasn't shied away from the fact that she has always battled to lose weight.
Already back in 2004, she announced to everybody that she had lost 75 pounds and that was a whopper back then already. She looked brilliant.
That was when she partnered with Jenny Craig.
She managed to keep that weight off for around three years, but over time, it just came back creeping on.
Then in 2011, she lost 100 pounds whilst competing in Dancing with the Stars.
Isn't that incredible?
She said about participating that it didn't matter how much you weigh, as long as you are happy.
She told Women's Health, too, that…
"It's so important for women to look the way they want to look and feel the way they want to feel for their own reasons, not because someone's telling them to or because it's fashionable or trendy. Losing weight is losing weight, but just because you're skinny doesn't mean you're happy."
Let's look at her journey through life and particularly her weight loss over the years
Her early years
Kirstie was born in Wichita, Kansas.
Her parents are Robert and Lillian Alley.
Kirstie has two other siblings, Craig and Coletter.
She attended the Wichita Southeast High School and she never ever battled with weight during her childhood years or in high school.
She was a gorgeous cheerleader.
After she graduated from high school, she went on to attend college at Kansas State University.
When she was done with college, she moved to Los Angeles.
It was a big dream of hers to be an interior designer, but while still in LA, she was on a very popular game show on TV called Match Game.
She even won a few games. She appeared on even another game show called Password Plus, in 1980.
She does credit being on the game shows as part of how she landed up in Hollywood, saying it gave her a head start to Hollywood.
"With reality shows, and things like that on TV now, people probably feel a little more hopeful that they could make something of themselves…"
But she never thought it would end up with her being a star!
She might not have made it big even, but she managed to land a role in Star Trek II: The Wrath of Khan.
After that, her career just took off. She said she had gone from literally nothing to that move, a huge leap – it was a massively big deal for her.
After that, she landed plenty more roles which were all launch pads for the rest of her career.
She married and today, has two children
Kirstie married the guy who was her high school sweetheart in 1970, Bob Alley.
Surprisingly, that was her dad's name too.
But unfortunately, after seven years, the marriage didn't last and they got divorced.
Then in 1983, she got married again, to Parker Stevenson.
He was a television and film actor, but they too got divorced in 1997.
They had two children, Lillie Price, and William True.
Back in the '70s, though, she struggled with drugs
She told Parade that the real reason she went to Hollywood was because of her drug addiction.
But she never wanted them to control her and she left to go to California where she put an end to her drug problems.
"For you who don't know much about me, I used to be a coke head," she wrote.
But she quit drugs in 1979.
Then her mom passed on and her life got complicated again
It was terrible for Kirstie to lose her mom in such a horrible way – in a drunken-driving accident in 1981.
This was the year in which Kirstie's career was just starting to take off.
Unfortunately, her mother never got to see just how successful her daughter did become.
Her career was wildly successful but her personal life was a bit more complicated
She was married to Parker Stevenson for almost 14 years and they adopted two kids, Lillie and William.
Her family has always been important to Alley so she was delighted when she became a grandmother; her son had a son.
"Yes, this is my secret happy news as promised…Welcome, Waylon Tripp Parker."
Alley's career was already at this time slowing down quite a bit, and you would imagine that it was because she was opting to spend more time with her grandchildren.
Her religious actions have been controversial
Scientology seems to have impacted quite a few celebrities' lives.
There is John Travolta, Elisabeth Moss, Tom Cruise – they're all Scientologists and so is Alley.
Cruise came under fire once for his religious actions, and Alley's decision to stand up for him also led her to her becoming just as controversial as he was.
Even though many accuse this religion of being a cult, Alley is dedicated to it.
Let's get to Kirstie's weight loss journey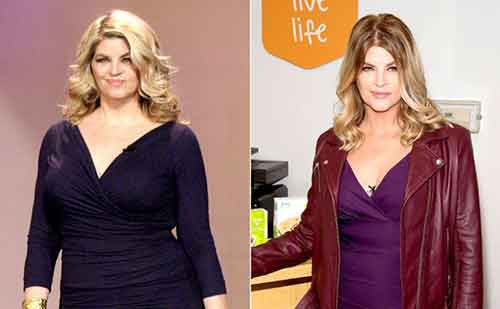 We all know that in Hollywood, stars receive a lot of pressure to look a certain way; from the clothes, they wear to their hair, their bodies, and much more.
Even though many of the stars have bodies to die for, there is no perfect body and Kirstie was one such person who had to deal with weight issues right through her career.
She said she was always confused about how her body gained weight so easily.
She really learned an important lesson and that was when it comes to weight you can't have your cake and eat it too.
Balance is the key. [1]
Kirstie lost more than 50 pounds following the Jenny Craig program, but when she started to gain the weight back in 2008, she was replaced by Valerie Bertinelli.
She went on to create her own television reality show called Kirstie Alley's Big Life in 2010 – it was all about following her weight loss journey.
What caused her to get overweight?
Kirstie Alley says she has always been a very spontaneous person and that's what led her to put on weight.
This famous star has struggled with her weight, but she did open up about why and how she gained so much in the first place. "It's not in my nature to plan," she told People Magazine.
She says it was simply her lifestyle that got in the way of healthy habits [2].
She says it's so easy to gain weight.
Don't we know that!
She noticed that traveling a lot, wining and dining, and enjoying many holidays – well, you put on weight!
And many people will indulge but only during the holiday season, but Alley indulged around the clock and around the year!
"I always joked that my holidays lasted from Halloween to New Year's Eve, and maybe even into Valentine's Day," she admitted. "I would think it was okay for me to eat whatever I wanted during those months."
Kirstie also knew that this pattern of eating wasn't a healthy lifestyle.
But still felt it was all positive because it was stuff she was enjoying so much – being social and joyous.
"So I still do the holiday thing, but I've learned something that wasn't in my vocabulary before, and that's a little bit of 'discipline."
Jenny Craig was a big help to her in helping her maintain her discipline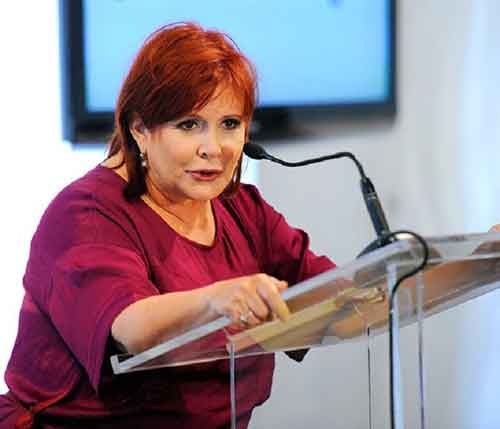 Kirstie said she loved doing Jenny Craig and being their spokesperson.
She ended up after Jenny Craig with a svelte body, giving them the full credit for it.
Not only did she love the yummy food on offer, which made her so slim, but she adored the fact that she was a consultant.
Every week she would go in and weigh with her consultant.
That made her accountable, she said.
When you reach your desired weight, you can then go in every four weeks or so like being on a maintenance program.
She said she loved the fact that she could still eat food that made her feel indulgent and yet know that she was still sticking to her diet plan.
Her favorite food was always chicken fettuccini.
When she was with Jenny Craig, they had just introduced a new dessert which she also used to indulge in.
Can you believe it was called a chocolate lava cake?
You pop it in the oven when you take it out of the freezer, but she says she used to eat it straight out of the refrigerator when it was "dense and yummy".
Kirstie did go and gain the weight back after she ended her role as a spokesperson for Jenny Craig in 2007.
But that did not stop her from joining up with them again when she needed to lose weight again.
That's why she knows what she was talking about when she encouraged anyone else who was a yo-yo dieter like she was to get back on track.
She felt that when people lose weight and the weight comes back, they feel embarrassed; maybe hesitant to come back to something.
But she said she just went back to what had been successful for her.
"I would just say, 'Come on back, come on home. Don't be embarrassed. It happens to the best of us!"
Let's show you how she struggled with her weight during the years
Pre-2004
Remember, Kirstie never struggled with her weight as a young child and a teenager.
She said she spent her whole life before she put on weight as being thin.
Then, in one summer, she says, she probably gained around 50 pounds!
Phew!
She told Oprah in 2004 during an interview that she didn't even realize how fat she had become.
She said she believed she gained so much weight just by eating what she wanted.
She said that she was a "very spontaneous person, and that's how I got fat," over-eating over the holiday periods.
2005: Plus-sized women could relate to someone like them in Hollywood
This year, Kirstie launched Fat Actress.
This was a television show which was based upon her own weight struggles to revive and survive a Hollywood career while navigating the world that wanted a certain body type.
The women across the country no doubt identified with her, and her weight issues, but nevertheless, the show wasn't renewed after the first season.
From 2004 -2007: Alley lost some serious weight on Jenny Craig
Kirstie first signed on with Jenny Craig as a spokesperson in 2004, losing 75 pounds, thanks to Jenny Craig's program, and she stayed on with them until 2007.
2007-2011: She gained weight in this time
Kirstie managed to keep her 75 pounds off this time for the three years she was on Jenny Craig, but eventually, after leaving Jenny Craig, the weight crept back on again.
She was so overweight in 2011, weighing in at 230 pounds when she joined up with Dancing with The Stars.
She did an excellent job on the show, coming in second.
She said it was a combo of hours spent in the studio and going on an organic diet.
After losing 100 pounds during Dancing with The Stars, she said "I feel like I'm back in my element. I honestly didn't even realize what I looked like."
Many people were inquisitive to find out if Kirstie had had plastic surgery, but she scoffed at these remarks.
"I haven't had plastic surgery but here's the reason – people do plastic surgery to make you look younger," she said. "I don't think it makes you look younger. I like it can make you look weirder."
2011-2015: 100 pounds off didn't last and in 2014 Kirstie was back at Jenny Craig
In April 2014, Kirstie joined up again with Jenny Craig as their spokeswoman, saying she wanted to take care of the 30 pounds weight gain she had put on since Dancing with the Stars.
By 2015, she had achieved just that, losing 50 pounds with Jenny Craig again.
2017: Kirstie advises people to stay away from trigger foods
In 2017, Kirstie told People Magazine that she had maintained her 50-pound weight loss.
She had achieved this by avoiding certain foods and these included the holiday treats she had loved to indulge in before.
She said she had become much more disciplined.
During the 2017 Christmas holidays, her friends were amazed when she didn't dish out her beloved sugar cookies with Santa's face and trees frosted all over them.
She also gave up another Christmas favorite, linguini with clams, as well as another favorite, cheese.
2018 -2019: All she wanted to do was to feel good
This year, Kirstie says she was diagnosed with Lyme disease. That she said caused some weight to come back on again.
It is because Lyme disease can affect your metabolism [3], so you could find that you lose weight with it or put weight on.
She said in response to a question about being overweight…
"No. I don't think I look good when I'm overweight. … I know when I'm on the thinner side; I love the way I feel. I have more energy."
Did Kirstie do working out when she lost weight?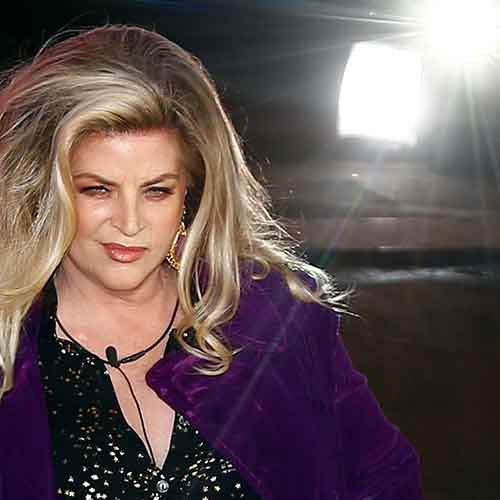 Kirstie Alley might have lost a lot of weight, but you can be sure that Jenny Craig took care of a lot of her weight loss, and not so much the gym!
"I do stay active, but I hate the gym," she said about it, "It bores the bejeezus out of me. I'm not a lunging, squatting human."
So how did she keep herself fit?
She said she opted to get her exercise by other means.
"I'll do things that sound fun like a dance class or yoga, or I'll walk or run," she says.
"Sometimes it's just whatever my friends are doing."
At least, she says, she doesn't eat at night time – usually after 7 p.m. in the evening, she is never hungry in any case, so that helps her weight.
She did follow a strict diet and supplements that her diet coach gave her.
These were designed to give her energy carbs so that she could exercise, and boost her metabolism.
But that also included healthy fats.
Being very busy she did not have long workouts and rather tried to turn them into efficient workouts.
She would work out around six times a week but keep the workouts all under 30 minutes a session.
Her trainer said the goal was to put a lot of intensity into the workout session, in order to boost her metabolism.
Kirstie even said that if anyone wants to lose weight, she would recommend that they not focus on long boring cardio but rather go for high-intensity cardio and kettle ball workouts that make the body a fat-burning machine around the clock.
This is what her workout schedule looked like:
Monday:
Monday was her "cardio confusion" style workout.
This involved a full-body circuit. Kirstie says that when you change your routine that is giving dieters really powerful workout advice.
The cardio confusion offers fun, challenging workouts that "blast your body from head to toe."
Tuesday:
Tuesday would consist of doing 15 minutes on the treadmill but on the incline level.
Then she would partake in 10 minutes of elliptical training.
Kirstie would go into the gym to do this and said it did a great job for thigh and booty sculpting.
She says that looking and feeling sexy is a combination of being slender and, of course, having feminine curves.
Wednesday:
This day was her least favorite day because it involved doing "abdominal assault" workouts.
It would entail 3 minutes of jump roping and 3 minutes of floor abdominal exercises.
Examples of abdominal exercises would be pillar holds, flat leg crunch, vertical leg crunches, mountain climbers, etc.
Thursday:
On Thursday, Kirstie had another day of "cardio confusion" style workout – and as mentioned above, this involved a full-body circuit.
Friday:
Friday was the day she would get involved in bodyweight resistance training.
This was designed to boost her metabolism to last the whole weekend.
By breaking down all of the largest muscle groups, she would be able to enjoy a few cheat meals over the weekend.
All that metabolism-boosting done during the week could make up for the excess calories.
On the weekend:
Kirstie didn't follow any precise exercise routine on the weekends.
She rather chose to go out with friends and do hiking, bike riding, or jogging, allowing her body to recover from the weekly workouts.
Let's look at how she ate – her daily total calorie intake was 1300 calories
Breakfast was a bowl of power oats
½ Cup Whole Grain Rolled Oats
½-Cup organic mixed berries
2-tbsp. chia seeds
1 tsp cinnamon
Weight loss diet pills
Her snack was a protein power smoothie
1 Cup low-calorie almond milk
1 scoop of vanilla whey protein powder
1 frozen banana
¼ cup frozen pineapple
Lunch was a metabolism-boosting salad
2 cups organic mixed greens
Organic cherry tomatoes
Organic cucumber, onions, whole-grain croutons
6 ounces of wild-caught salmon
Raspberry vinaigrette salad dressing
Her snack was a decadent weight-loss snack
1 Sliced Organic Apple topped with 2 tbsp. no sugar added almond butter
Dinner was a high-protein dinner
8 Ounces grilled chicken breast topped with some slices of avocado
4 ounces of mixed veggies, steamed and topped with some coconut oil
Kirstie says that her regular weight loss program combined the above metabolism-boosting supplement with her diet and exercise to play a key role in her losing weight.
Conclusion
Kirstie Alley has always struggled with her weight and she publicly shared her weight loss battle throughout the years…
…long before the age of social media could report back on everything that was going on in a celebrity's life.
Often Kirstie has said, "Many people think of dieting as starving yourself and feeling sluggish. This could not be farther from the truth."
Probably Kirstie Alley is perhaps best known for the role she played as Rebecca Howe on NBC's Cheers. She has also starred in other great family-favorite movies like, Look Who's Talking with John Travolta and with Mary-Kate and Ashley Olsen in It Takes Two.
2 years ago, in 2020, she came back into the spotlight in the movie where she plays the role of Suzanne in You Can't Take My Daughter.
You will see it is a true story and has garnered much praise for its captivating storytelling and brave performances.
The TV movie is the true story of Analyn Megison.
She was a former Florida attorney, who got raped and impregnated by a man she knew.
She had to fight the man who had raped her for custody of her daughter.
And Kirstie, with her impressive Hollywood career, and having moved to Los Angeles from the Midwest after completing high school without any formal acting training, did a sterling performance.
Back in the early 2000s she actually became even more famous for all her weight-loss struggles.
Then in 2005, she played a fictionalized version of herself.
The movie was called Fat Actress but did not seem to resonate with many and only lasted for seven episodes before fading away.
But for all her fans, she became a recognized feature as the face of Jenny Craig.
This is a slimming brand and Kirstie became a spokesperson for them from 2004 to 2007.
While she was working with Jenny Craig, she managed to shake off 75 pounds.
She never said that dieting was easy, so by the time she had left Jenny Craig, she just started gaining weight again.
Up to now, Kirstie has managed to maintain her new weight successfully.
There is plenty of good advice she has given towards her weight loss journey.
If you want to lose weight and maintain it like Kirstie Alley, then here are a couple of points that will get you going:
Drink a glass of water the first thing you do when you wake up.
Do some exercises and some light stretches.
Fix yourself a quick healthy breakfast before heading out for the day.
Eat a healthy snack, say, every 2-3 hours.
Do not indulge in cake, ice cream, burgers, pizza, etc.
Consume plenty of veggies, fruits, healthy fats, nuts, seeds, herbs, and spices, and dairy.
Avoid soda and packaged fruit juices that contain a lot of sugar.
Run or walk if you are under a lot of stress.
Sleep at least 7-8 hours to let your body repair and heal itself.
Cook your food at home and avoid takeaways.
Limit your consumption of alcohol and cigarettes if you are partying.
Stay away from late-night snacking.
Get in some cardio and strength training.
Remember that weight loss boils down to one thing – your lifestyle.
Following a good lifestyle keeps you healthy and in shape.
You can expect your weight to fluctuate a bit, but don't blindly follow diets that others are following – your own body may react differently to them.
Consult a dietitian to know what the best diet is for you.
Then you too, like Kirstie Alley, will see great results.
Cheers!
"My food demons are Chinese food, sugar, butter." – Kirstie Alley

Frequently Asked Questions about Kirstie Alley (FAQs)
How did Kirstie manage to lose so much weight and yet she never seemed to starve?
Starving yourself to lose weight might make you lose weight initially, but once you start eating again, the weight all comes back on again.
The fact is that if you are dieting, you need to be eating more foods that have energy-properties in them.
The foods should be nutrient-dense and have plenty of fiber in them. For instance, if you had a bowl of oatmeal with fruit and chia seeds, you would be eating 400 calories which will keep you full for ages.
This is because this type of meal consists of plenty of fiber and also contains powerful omega fatty acids, minerals, and vitamins.
This is what the body needs for energy, allowing you to work out at maximum intensity.
Why do people always believe they need low carbs diets to lose weight?
If you want to lose weight, it has more to do with eating fewer calories each day. Fat is 9 calories per gram compared to carbs only being 4 calories per gram.
So it doesn't actually make a whole lot of sense to follow a low-carb diet or to eat no carbs at all. Kirstie often ate carbs, but the healthy carbs, also consuming all-natural diet pills.
These further boosted her metabolism and made her body more receptive to the carbohydrates to use up energy.
What is Kirstie Alley's net worth today?
Her estimated net worth is approximately $50 million.
References: