John Goodman is an American television, movie, and stage actor.
Most people know about the famous television series called Roseanne where John made his name.
After all, it ran from 1988 to 1997 and he won a Best Actor Golden Globe award for that in 199
He has had other prominent roles in movies such as Raising Arizona, Barton Fink, The Big Lebowski, and O Brother, Where Art Thou, to name a few.
John was also very successful in voice work such as in lending his voice to quite a few Disney movies.
He was also the voice for "Sulley" in the movie Monster, Inc.
John has also won two American Comedy Awards as well and hosted Saturday Night Live many times.
Not only is he a famous actor, but he also made a name for himself by losing 100 pounds.
We are going to tell you all about the life and weight loss journey of:
John Stephen Goodman, born 20 June 1952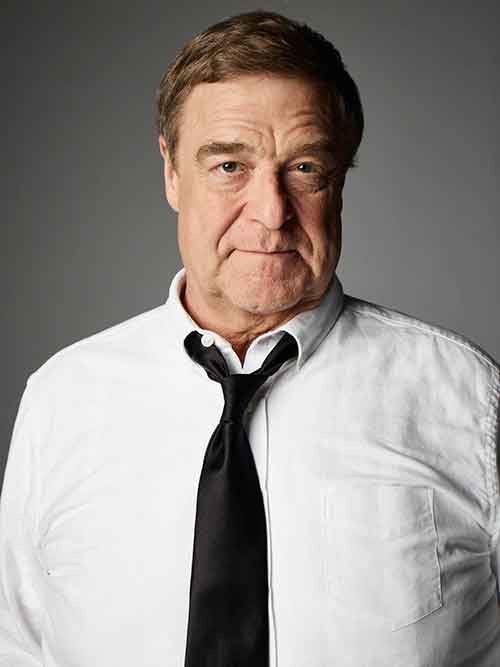 Early years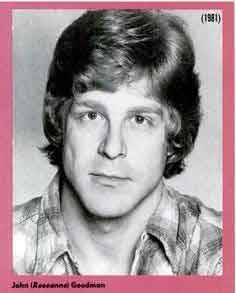 John Goodman was born in St. Louis, Missouri in 1952.
His parents were Virginia Roos who was a saleswoman and waitress.
His father was Francis Goodman.
He was a postal worker, but he passed away already when John was a very young boy; not yet 2-years old.
John is of Welsh, English, and German ancestry.
He has a brother called Leslie, 14 years older than John.
Young adult years
John attended and graduated from Affton High School in Affton, MO, where he played football and dabbled in theatre. He liked playing football as a boy and even played a bit in college. He claims he was never good and that it wouldn't have worked out. Acting, he claims, was the only thing he could do – he had no plan B in place. He liked the thought of being a Marlon Brando. Brando had changed the world.
He attended the Missouri State University on a football scholarship, being a member of Sigma Phi Epsilon national fraternity.
He received his Bachelor's degree in Fine Arts from Southwest Missouri State University in Springfield, MO in 1975.
He moved to New York at age 23
There he worked as a waiter and a bouncer, trying to break into the acting business, with no money, no contacts, and no agents.
But he says he had to go because, "I knew that if I didn't, I'd regret it – if I didn't at least try."
He got a small loan from Leslie, his older brother, and along with his girlfriend, rented an apartment.
It was near Manhattan's theatre district.
He would get up early in the morning and walk around looking for auditions so that he could post his name and get seen for a job.
If he could achieve that, it would enable him to join an actors' union.
Only after two years of fruitless knocking and having supplemented his income with some odd bar work, did an advertising executive notice, Goodman.
He put him in touch with a commercial agency – that's when Goodman started getting a trickle of work.
Finally, after a few Broadway roles, Goodman made it to Hollywood.
There he made his debut with Eddie Macron's Run in 1983.
In 1987, the Coen brothers cast him in Raising Arizona – this started a long-term collaboration.
But it was the sitcom Roseanne, which made Goodman a household name as well as famous, and after that, he didn't have to worry about money anymore; even being able to buy his mother a home.
John became a father for the first time at the age of 38
Alcoholism
His wife Annabeth Hartzog gave birth to their daughter Molly Evangeline Goodman in 1990, at the time when Roseanne was really taking off.
He and Annabeth were living in California with their baby daughter, Molly, but they then moved to New Orleans, which they loved.
However, at this time, Goodman was spiraling further into alcoholism.
It was so bad, that he said, "I mean, there's many times I could have gone under.
Not overdosed, but… well… misadventure." Fortunately, even though he knows the disease never leaves, he managed to stay sober after 2007.
John, who gave up drinking in 2007, once revealed that he used alcohol to deal with insecurities. "I've got nothing to bring to the party," he said.
At that time, he didn't appreciate Roseanne, and that started him drinking again.
He explained that it was one of the things that alcoholics do – whatever they've got, nothing is good enough.
Depression
He's also a depressive, he says, and sometimes the depression doesn't bother him because he has learned to recognize the warning signs and to take preventative action.
This involved doing exercises [1] on an elliptical machine, a bit of boxing, and cardio. He is into being fit.
Some interesting tidbits that you might not know about John Goodman
He has always been a favorite host on Saturday Night Live, and has hosted it 14 times! He auditioned to join the cast of Saturday Night Live in 1975 for the sixth season in 1980 but was turned down.
His first television appearance was for a Burger King commercial in which he had no lines. He only had to happily bite into a Whopper sandwich.
Did you know that he was considered such a vital element to the movie The Flintstones (1994) that if he had turned down the role, the project would have been shelved!
His unique style of throwing darts – he holds the pointing tip of the dart with his thumb and index finger. Then he throws it with the opposite end pointing to the board so that the dart makes a 180-degree turn in mid-air. One movie, King Ralph, shows him doing that.
He enjoys fishing and playing golf.
He was friends with Bruce Willis during their New York City days when they were struggling actors.
His wife owns a children's clothing store in New Orleans, LA. It's called Pippen Lane.
He was awarded a Star on the Hollywood Walk of Fame in 2017 and also a Star on the St. Louis Walk of Fame 1997.
He was raised Southern Baptist, and his grandmother would take him to tent revivals.
John Goodman's Weight Loss Journey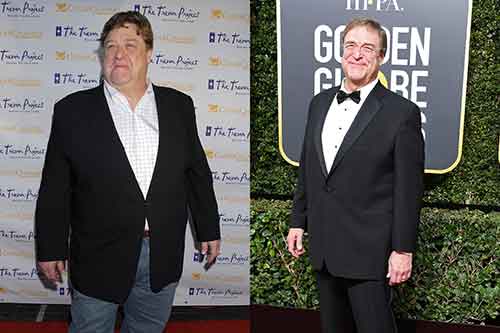 John Goodman has always actually struggled with his weight even before he made it to Hollywood.
He says he had even struggled with his weight as a kid, carrying it with him into adulthood.
His weight loss journey started in 2005
2005
John was actually ordered by his doctors that he should lose a lot of weight.
And for him, that was a huge challenge to have to do, certainly, his biggest one since he quit smoking.
2007
He gave up drinking in 2007 when he was weighing in at 368 pounds.
he said...
"This time I wanted to lose weight slowly, move, exercise. I'm getting to the age where I can't afford to sit still"
It was basically portion control that helped him control the food that went into his mouth because he said that "I was just shoving everything into my mouth."
2011 – 2018 John Goodman loses 100 pounds
John Goodman told David Letterman that at this stage, 2011, he was pushing 400 pounds at his heaviest.
But in the six years, according to John's personal trainer, Mackie Shilstone, John lost more than 100 pounds by starting and sticking to the Mediterranean diet.
Finally, he had found a diet that worked.
This diet focuses on eating plenty of plant-based foods, like fruits, vegetables, legumes, and nuts.
It limits the amount of red meat a person can eat.
Frankly, John's weight loss didn't happen overnight, and it's actually been an ongoing process for John.
2016
John told the Today Show that he didn't believe that his impressive weight loss of 100 pounds would last – "Just wait another six months and I'll be back to normal…that's the way it usually goes," he said.
But it's nine years later and he is still looking good and slim.
After Roseanne
"I was in pretty bad shape when I left Roseanne, to be honest," he told AARP.
"I had a lot of resentment. I just didn't care. It was a terrible character fault of mine. I always wanted more of something. There was an emptiness inside me. I still have it, but I know what it is now. You recognize it and go, "There it is." You don't have to fill it with another pork chop or a drink."
2019
What is the John Goodman weight loss secret?
It was years of struggling on his weight loss journey, that Goodman finally found a diet that worked – the Mediterranean Diet.
John knew that throughout his acting career, jokes about his weight just had become part of his whole aura and comedy-style as an actor.
These factors actually complicated his relationship with weight loss.
Why did the John Goodman weight-loss work for him?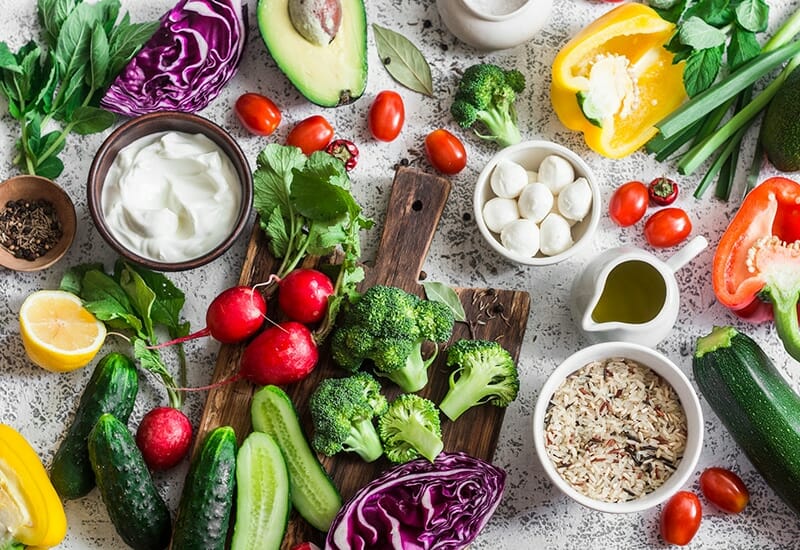 First of all, John Goodman started adhering to the Mediterranean Diet in 2011 in combination with quitting alcohol.
By 2018, he had lost approximately 100 pounds and was able to maintain it as well.
When you follow a lifestyle diet for nine years, it might seem like a long time, but that's it – the Mediterranean Diet is different – you could say it's not a diet, it's a lifestyle.
The Mediterranean Diet improves your gut microbiome; it is anti-inflammatory and a celebration of food.
Can we give you four reasons why the Mediterranean diet works?
1) It's a high-fat diet
Goodman's trainer Mackie Shilstone says that the Mediterranean diet is a diet that is "highly driven by olive oil".
If a diet consists of a lot of healthy fat it like olive oil, these diets tend to be more sustainable because the foods leave people feeling full.
This, in turn, makes people less likely to snack on less nutritious foods in-between meals.
Healthy fats keep you energized throughout the day – that's inspiring to keep on the weight loss journey.
2) It improves the gut microbiome [2]
When John started following the Mediterranean diet, each day, although he might not have known it, he was improving the composition of his gut microbiome.
A healthy gut microbiome has good bacteria in it that aid the body's digestion and boosts metabolism.
When you practice "clean" eating like eating whole foods such as veggies, fruits, and legumes, the good bacteria start to thrive.
When John decided to cut alcohol out of his diet, it also helped to improve his gut microbiome.
3) The Mediterranean Diet is anti-inflammatory

People are always talking about anti-inflammatory foods these days. But Harvard Medical School published an article just last year, August, titled "Foods That Fight Inflammation".
On their list, they listed tomatoes, olive oil, green leafy vegetables, nuts, fatty fish, and fruits such as strawberries, cherries, blueberries, and oranges – these foods mentioned are typically part of the Mediterranean Diet!
The fact remains that if you eat inflammatory foods, you will put on weight.
If you eat anti-inflammatory foods, you will lose weight.
Can you see how John lost weight?
4) The Mediterranean diet is a celebration of food
Sustainability was very important for John Goodman in a diet.
But the reason he was able to adhere to the Mediterranean Diet since 2011 was because it was a way of life diet that celebrated food.
Instead of this diet being like a lot of other diets, as a matter of enduring it while you lose, the Mediterranean diet revolves around feelings of togetherness and the discovery of healthy foods with happy people enjoying each other's company around the delicious morsels of food –it's also about longevity.
Goodman is still going strong
John's fitness guru, Mackie Shilstone told the New York Post that John Goodman was 100% committed to losing weight, getting fit, and being on the Mediterranean diet.
Shilstone said John's diet was "mostly plant-based, a lower intake of red meat, lots of fruits and vegetables, and highly driven by olive oil."
The diet wasn't only aimed at helping the weight to drop off, but also about offering John a diverse, nutritional lifestyle.
The foods John ate now contained high levels of omega-3 fatty acids, which according to Shilstone, are outstanding for their mind-boosting and anti-inflammatory effects.
"The extra DHA from omega-3s improves neurological function", [4] says Mackie.
"John told me it was easier for him to memorize his scripts," he said.
When you look at John's fitness regimen, he might not even have achieved his 100-pound weight loss without being totally dedicated to it.
To think that John's weight-loss journey started way back in 2007 already – when he started exercising six times a week.
He also did his 10,000-12,000 steps each day.
Apart from that, he also bought an elliptical bicycle and treadmill to install in his house.
This gave him the choice to exercise in the comfort of his home.
Goodman told People that in February 2018 he had managed to keep his weight off for a long time due to portion control
John's secret was to say "no" when it came to eating unnecessary meals.
Even though he didn't believe he would be successful in keeping the weight off, Shilstone told People that he wasn't surprised about it at all.
"He remembers what it feels like to be extremely heavy and it's something he doesn't want again," he said. "John is very agile. When I see him running I get out of the way! He can be a different type of actor now. He can take on athletic parts."
In 2011, John said that he had struggled a lot with his weight for years.
He claimed that at his heaviest ever, he weighed around 400-pounds.
While John Goodman hasn't opened up a whole lot about how he has lost his weight, trainer Mackie Shilstone told Independent UK that John's weight loss was gradual.
Shilstone also explained that John's diet was following Mediterranean-style eating, allowing him to consume fish, olive oil, vegetables, and fruit.
The diet also consists of nuts, avocados, spinach, salads, and celery.
But stopping to drink alcohol in 2007 greatly helped with his weight loss too.
And then he also practiced portion control.
What is portion control?
Portion control is about knowing the right measures or serving sizes as per calorie counts and fat content of different foods and beverages.
Portion control is about being right in the middle of either overeating or not eating enough.
For instance, a helping of pasta is what you can hold in your fist; i.e. uncooked pasta.
Here are some secrets to healthy eating and portion control.
Portion sizes are meant to serve as handy measures of how much you are putting into your body.
Look at these tips for getting your portions under control:
1) Put emphasis on the quality and not the quantity
Go for foods that are rich in fiber and proteins to keep you satisfied for longer. Avoid all fast food and takeout type foods.
2) Don't fill your plate to the brim
Take small portions and if you still feel hungry, then go for seconds.
Overfilling your plate and then still polishing it off is not the idea if your intention is to lose weight.
3) Go for smaller cutlery and plates
These all call for smaller bite sizes and smaller helpings.
Remember to chew the food properly, relishing the bites and flavors.
4) Drinking water is important
Often you think you are hungry when you might just be thirsty.
A good tip is to drink a glass of water before starting a meal; it helps you to feel fuller and to eat less.
5) Don't eat straight from a food container
If it's hot chips with delicious spices you are eating, often whether we are satisfied or not, we still just keep on reaching into the container for the next tasty morsel until it's finished.
Rather take what you want and fill a small bowl or cup.
Try and ignore a message telling you to finish it even though it is more than enough for one.
Frequently Asked Questions about John Goodman (FAQs)
Did John Goodman have weight loss surgery?
No, there's nothing documented that suggests that John Goodman has had surgery to help with his weight loss. His weight loss has spanned over a few years.
Does John Goodman have an illness?
Not an illness, per se. He suffered from alcoholism and depression. His alcohol addiction began to get out of control around 2007 and his wife booked him into treatment. Since 2007, John has been sober.
What is John Goodman's net worth?
John Goodman, the American theatre, television, and film actor has a net worth of around $65 million dollars. No mean feat!
Where does John Goodman live now?
In 2008, John bought a $4.6-million home in Pacific Palisades, CA. But after he got married and he and his wife had their baby daughter, Molly, they moved to New Orleans. Now they live in the Garden District of New Orleans.
John Goodman's interview with Men's Health on the 100-pound weight loss
When was his wake-up call?
John says it's been constant, always at the back of his mind; the satisfaction of just shoving food into his mouth.
But what clicked for him was when he did the Santa Clause movie.
He was very unhappy about the way he looked and for years after, at Christmas-time, he would make a resolution to lose 60-65 pounds.
But he would soon be back to eat whatever he wanted.
"The big key was drinking. I'm an alcoholic."
It was then that he decided to pay a visit to see Mackie Shilstone who was based in New Orleans. "I set up a program with him, medically, first."
He said being the best, Mackie worked out a good program for him and he lost about 70 pounds.
Then he went to Germany to do a movie and was still drinking – but right after getting back from Germany, he sobered up.
He told Men's Health about Mackie Shilstone
"He's got a system there in New Orleans in association with East Jefferson Hospital, where we have doctors at our disposal, a nutritionist, and trainers."
So Mackie hooked John up with a trainer.
John had to do a lot of cardio at home – forty minutes of cardio in the morning and 40 minutes in the afternoon.
What kind of cardio?
"I can only do the elliptical and the recumbent bike. I used to walk a lot. But the knees kicked in. It's just poison. I paid for it. I loved to walk."
He and Mackie used resistance bands to mix in some strength training.
John says they were great for him because he could contract and release slower, and that built up better muscle for him.
Also, key for him was boxing which he did twice a week.
"I was doing a job in New Orleans twice a week called Treme. I was only working a couple of days a week. I wanted to treat this other thing (exercise) like a job–to get healthy."
He said he trained in boxing with a guy called Axel Murillo.
He did that twice a week and says it really helped him with the turning and twisting and throwing; it got his heart up to about 140.
He was asked to explain the relationship he had between stress and the food and alcohol binges
"Alcohol is alcohol. I'm an alcoholic. I would drink no matter what. That's just part of being an alcoholic–you find any excuse."
But John said as far as the stress went that he had always lived a stressful life, which he had made more stressful by using drugs and drinking.
As well as the business he is in, he says that's a nail-biter as well.
"For some reason, I just denied what I was doing to myself. It's a miracle anyone would hire me at all, looking at me. I looked like a walking heart attack."
Why did John break the Christmas promises he made for himself every year?
It was all alcohol-related.
He was asked what food he was eating then
He said he made smoothies for himself after workouts.
He would add some protein powder, whey powder, and fruits.
And being lactose-intolerant, he would eat soy yogurt and soy milk, fresh veggies, and lean protein.
"Fourth of July I'm going to treat myself to a kosher hot dog. I'm not a real hard-on about keeping strict calorie counts. I know what's in my wheelhouse, what I can eat, and what I can't. And I'm satisfied eating it."
John said he could no longer tolerate sugar because he had crossed over to the diabetic side; he couldn't tolerate it anymore because it created a hunger for him.
Was food always a problem for John?
It started when he was a kid.
He would lock himself in the house and sneak food, giving him a great pleasure to eat—"it's part of an alcoholism personality."
His older brother sent him off to the YMCA when he was in 7th grade and that helped him a lot, all the "organized stuff and swimming. And then I kind of grew out of it."
Conclusion
Who knows, maybe Goodman might be an older Superman with the incredible weight he has lost.
That would make a good John Goodman movie, right?
But in the meantime, John is still taking baby steps, and that is updating his wardrobe with "thin" clothes! "I just ordered some nice slacks," he said. "I finally got them and they're too big now."
John Goodman, famed for his role in Roseanne and many other series and movies, lost plenty of weight between 2011 and 2018.
Fans were very interested in John's massive weight loss and inspired by his story.
There was a time, before starting his diet, that John was hitting the scales at 400 pounds.
He started realizing that his weight was no longer a laughing matter. It was time to start making changes.
He enrolled with a personal trainer as well as starting on the Mediterranean diet lifestyle.
One of the first things that he had to let go of was alcohol.
"It was the answer for a lot of problems. I hit it hard for 30 years," he told Letterman in an interview back in 2010. Watch it here.
He said, "There's a lot of residual damage and I'm just trying to pick up the pieces now."
What a fantastic journey of weight loss he has been on in the past years, and hats off to him, because he has had to deal with struggles that caused him to put such a lot of weight on in the first place, namely alcoholism.
Apart from the Mediterranean diet, he made other lifestyle changes which included portion control.
Back in the old days, he said, he would take three months out and lose between 60 to 70 pounds, then reward himself with a six-pack of alcohol, just going back to his old habits.
"Then this time I wanted to do it slowly, move, exercise. I'm getting to the age where I can't afford to sit still anymore. And it gives me the energy to work, 'cause work is very draining."
Not retiring yet!
46 years into his acting career, John Goodman still remains a pretty busy man today.
He still films for Roseanne's spinoff series, The Conners, and he has been busy with The Righteous Gemstones.
He enjoys being busy and is showing no signs of slowing down.
In fact, just as he was thinking about slowing things down as far as his career went, it picked up again.
As far as thinking about retirement, he says, "Yeah, I did a couple of years ago.
I was bored a lot.
This could be a retirement job.
Yeah. It's just everything's so great right now and terrific that I'll worry about it when the time comes."
His fans are delighted about his weight loss and just as delighted to see him still on their screens!
Go for it, John, you deserve it!
"I haven't weighed myself in a couple of weeks. My goal is reducing my body-fat percentage–to what's healthy–and waistline, and to see if I can get into stores where real people shop for clothes"