Welcome to my comprehensive Provitalize review…
Maintaining a healthy lifestyle can be difficult when dealing with work and other responsibilities.
Our metabolism can change as we grow older; diets and exercise are sometimes not enough.
We seek supplements to help us keep a healthy weight.
Obesity (unwanted weight gain) can be linked to many diseases and has become a public health concern.
Consequentially, supplements for weight loss have become popular that it has become difficult to find quality products that stay true to their claims.
There are no quick fixes to losing weight, and crash diets can ironically be more unhealthy.
The long-term use of some supplements can have unwanted side effects that are not ideal for everyday use.
One supplement that promises safe and natural ingredients for people on a diet is Provitalize.
The product claims to help with weight loss, gut health, immune system, digestive function, and menopause symptoms.
We will look further into this review's ingredients and scientific evidence backing up these alleged benefits.
Our Recommendation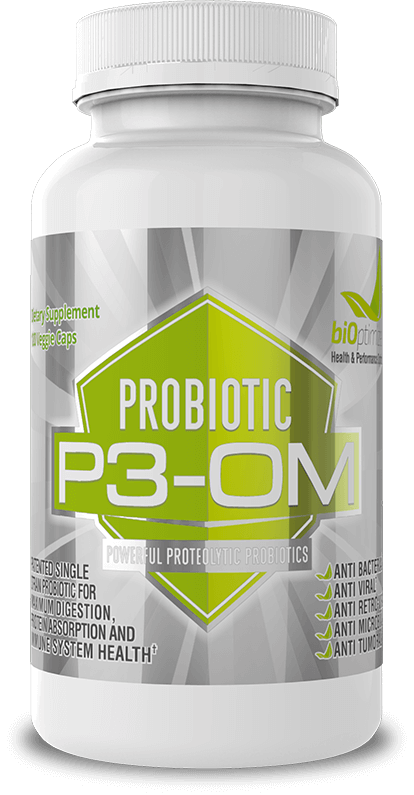 After extensive research, we believe P3-OM™ Probiotics is the best probiotics supplement on the market.
Here's why:
P3-OM™ Probiotics is 10x More Effective Than Provitalize
Contains vegetarian-friendly plant-based capsules (not bovine gelatin caps), is lactose-free, and requires no refrigeration.
Has antiviral capabilities (Kicks virus's asses)
Performs proteolytic activity (breaks down protein)
Recommended by Medical Experts
So make sure to check it out. It might be the best money you'll spend in 2023.
Provitalize Thermogenic Probiotics Review – Is it Safe?
What is Provitalize?
Provitalize works as a weight loss supplement that uses probiotics combined with superfoods or herbal plants.
Better Body Company manufactures it and describes Provitalize as a thermogenic probiotic supplement that improves metabolism to support healthy weight loss.
They also suggest using Provitalize as a menopause supplement to ease hot flashes and bloating and increase energy levels.
Provitalize Ingredients
It contains a probiotic blend with the strains B. breve, L. gasseri, and B. Lactis.
Probiotic bacteria are also called "good bacteria" that affect the gut flora.
Better Body Company website had linked ten references associated with gut bacteria and metabolism.
Many of these links are done on animals which only provides minimal support to this claim.
However, the effect of gut health on overall health is being further studied in science.
Probiotics are beneficial microorganisms that aid the digestive tract, nutrient absorption, immune system, and other ailments.
However, different strains of bacteria have different effects.
This makes health benefits strain-specific.
Therefore, probiotic products are not all the same. Their effects are attributed to the strain of gut bacteria in the ingredients.
1) B. breve
Bifidobacterium breve is the first strain we will look into that is included in the probiotic blend of Provitalize.
There are two references on B. breve cited on the page of better body co.
They describe the strain to impacts fat metabolism and regulate blood sugar levels.
It is also described to aid in boosting healthy metabolism and easing inflammation.
A 2010 study on the antiobesity effects of B. breve on mice influenced fat metabolism and insulin sensitivity in the gut.
These results suggest the use of B. breve in preventing obesity.
However, a study on animals cannot accurately reflect the result on humans.
Further studies were made in 2015 in a randomized controlled clinical trial.
The results suggest the potential of B. breve in improving metabolic disorders. The researchers observed a significant reduction in fat mass.
Other possible benefits are liver function and anti-inflammatory effects.
However, it states no significant reduction in body weight, and a larger-scale clinical trial is needed to confirm these findings.
Another clinical trial was conducted in 2018 on eighty healthy adults to confirm the effect of B. breve in obesity.
The results demonstrated body fat reduction without any adverse effects.
Therefore, probiotic supplementation with B. breve is safe for a healthy population.
However, researchers still expressed limitations in the study because participants' physical activity was not monitored.
2) L. gasseri
There are three studies cited by better body co on Lactobacillus gasseri.
They described the strain as a rare probiotic strain in fermented foods.
The benefits stated are boosts in immunity, help with allergies, and reduced belly fat.
It was also implied that apart from weight loss, vaginal health and reduced inflammation are influenced by L. gasseri.
L. gasseri on the composition and metabolism of the gut flora was studied in 2010.
This study was cited by better body co, but its only result was to confirm if L. gasseri influenced the intestinal microflora.
A meta-analysis on randomized controlled trials and comparative clinical studies in humans and animals was conducted.
The purpose of the review was to assess the effects of Lactobacillus species on weight management.
The results concluded that different strains have various effects.
Lactobacillus strains were associated with weight gain, while Lactobacillus gasseri strain was associated with weight loss in obese humans and animals.
In 2016, a recent study on L gasseri was conducted on mice.
Its purpose is to examine the influence of L. gasseri on adipose tissue inflammation and intestinal permeability.
L. gasseri enhanced the intestinal barrier function, which may reduce the entry of inflammatory substances. This effect contributes to weight loss.
More studies can be found on L. gasseri's effect on 62 overweight and obese adults.
This study only resulted in a slight reduction in body fat but no change in behavior or diet.
However, a reduced waist and hip circumference were more pronounced with L. gasseri.
3) B. lactis
Better body co described Bifidobacterium lactis as found in raw milk and used as a starter culture for cheese and other dairy products.
Claims of its benefits are reduction in cholesterol and inflammation and support overall health.
Only one study on B. lactis can be found on the page of better body co.
This study concluded that B. lactis, as a probiotic found in the gut flora, can prevent gastrointestinally and lower respiratory tract infections.
There are other studies on B lactis investigating its effects. It has exhibited improved symptoms of bloating in people with irritable bowel syndrome.
B. lactis may also benefit in treating allergic symptoms. Clinical studies also suggest that due to benefits in the immune function, it may increase resistance to common respiratory infections
4) Turmeric Root Extract (Curcumin)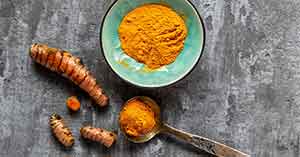 The claims made for its benefits are anti-inflammatory, antioxidant, and supports heart health.
The ingredient found in turmeric root extract is curcumin, a miracle herb with alleged benefits in improving mood, supporting weight loss, anti-aging, and protecting your brain, liver, joints, and heart.
This may be too much pressure to carry for just one herbal plant. But their benefits are not all sufficiently backed up.
Three studies cited by better body co on turmeric root extract benefits.
A study on mice resulted in reduced weight gain and total body fat.
Blood glucose, fatty acid, cholesterol, and liver fat levels were also lower.
However, human clinical trials are still needed to prove these effects.
Another animal study was made in 2018 and observed an effect in controlling body fat cells, metabolism, and low-grade inflammation.
A 2011 review of animal and human studies evaluated the effects of curcumin on obesity.
Researchers concluded that the low cost, safety, and evidence of efficacy make it essential to include turmeric in our daily diet.
In 2019 a review of randomized controlled trials was carried out.
The study further supported the benefits of curcumin in patients with metabolic syndrome and related disorders.
5) Moringa Leaf Extract (Moringa oleifera)
It is described as having high vitamins E and C. As a traditional healing plant, the Moringa leaf extract is perceived to support brain health, natural metabolism, and inflammation.
Other benefits of better body co are maintaining blood sugar and cholesterol, bone strength, liver, hair, and skin.
However, the studies are our basis for its benefits.
Most of the studies provided for moringa are experimental models on mice and need further clinical trials to prove their benefits.
Despite this dilemma, results did support its potential as an anti-inflammatory, anti-obesity, and anti-diabetic supplement.
6) Curry Leaf Extract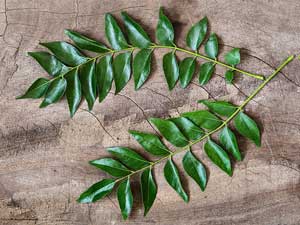 Claims on curry leaf extract are improving digestion, anti-diabetic, improving cholesterol levels, and nourishing hair.
Other numerous benefits are also stated in the description of better body co.
The company cited no specific studies. Other available studies describe curry leaves as a powerful antioxidant.
Specific studies on the claims made for curry leaves are insufficient, and it also promotes healthy digestion.
7) Lecithin (Sunflower)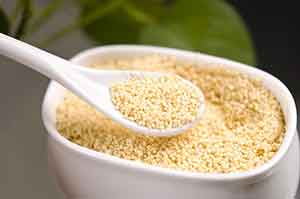 This ingredient's role is to support the formulation and enhance its absorption.
The claims made to benefit digestion, skin, cholesterol, and heart health have no sufficient research.
8) Black pepper (Bioperine)
Black pepper or piperine is commonly administered with curcumin.
Previously cited studies on curcumin were accompanied with piperine to improve its absorption.
Other benefits of piperine are reduced insulin resistance and anti-inflammatory effects on other diseases.
9) Delayed-Release Capsules
These are capsules used by Provitalize to protect their ingredients from stomach acid.
Who created Provitalize?
Better Body Company manufactures Provitalize.
It is located in Georgia, USA. The website gives full information on their products and ingredients.
The company states that Curtis Walcker is the original formulator for Provitalize, the current head of compliance at Dr. Axe.
What is Provitalize for?
Thermogenic probiotics are what they call the strains included in Provitalize.
They advertise the product for weight loss and for women undergoing pre or post-menopause.
Menopausal symptoms stated by the company that Provitalize can help you with:
Better weight management
Hot flashes during menopause to cool off night sweats
Enhanced energy levels for exhaustion
Manage to bloat
Better sleep at night
Reduce Mood swings caused by hormone imbalance
However, a disclaimer will be found on the website regarding the product's claims.
The effects of a dietary supplement will depend on the individual, and the product's benefits are not FDA-approved as with all other menopause supplements.
Gut microbiota and Obesity
A study cited on the company web page reviews human and animal studies about gut microbiota: gut bacteria is an emerging science recognized for its therapeutic potential.
But this will require a better understanding of which specific bacteria are beneficial.
However, the human intestinal tract has a diverse ecosystem of bacteria that evolve and may differ.
Consequentially, this makes it difficult to prove the effects of gut bacteria in humans.
The association of gut microbiota on a diet and health has been cited in their references as well.
The study explains the contribution of dietary choices to the gut microbiome.
It also suggests that gut bacteria impact natural metabolism.
Obesity is a major contributor to the increased incidence of chronic diseases, diabetes, joint pain, CVD, hepatic and skeletal muscle insulin resistance, and cancer.
Recent evidence suggests that it has a supporting function in regulating energy balance, fat storage, neurohormonal functions, and the immune system.
FDA-issued regulations require Current Good Manufacturing Practices for dietary supplements to be phased in over the next few years.
These regulations should focus on weight assessment outcomes according to probiotic species and strains.
Who Provitalize is not for
1) Ages under 18 years old
Weight loss supplements are only formulated for young adults, the middle-aged, and the elderly.
Children are not suggested to take these supplements.
2) If you have pre-existing conditions
If you have a disease or are taking medications, taking supplements to lose weight may not be suggested by your healthcare provider.
Consult your healthcare provider for professional medical advice.
Contraindications can occur with Provitalize.
It has potent anti-inflammatory effects. This weight loss supplement may interact with NSAIDs, blood thinners, and cox2-inhibitors.
2) Unrealistic expectations
Weight loss supplements may take time to work.
With a healthy diet and exercise, the effects may come faster.
However, a high-calorie diet and continuing to live an unhealthy lifestyle will make any supplement useless.
A weight loss supplement is not a magic pill or a quick fix to reduce stubborn fat.
The Cons of Provitalize
1) Claims
The results of the clinical trials do not reflect all the benefits mentioned in Provitalize.
Claims of the product were based on the results of the animal trials.
Clinical trials only expressed a significant change in body fat with slight changes in other aspects.
The researchers also expressed the complexity of the economy of the gut microbiota and how unpredictable the effects are.
Although, the Effects of probiotic bacteria against obesity have been proposed.
The underlying mechanism remains unclear.
To establish a therapeutic approach by which the administration of the bacteria can prevent obesity, further research for each bacterial strain is necessary.
Its benefits in treating menopausal symptoms have insufficient research to support its claims.
The effects may be attributed to other benefits of the ingredients.
However, it does not ensure a potent effect on menopausal symptoms.
2) Expensive
With its probiotic blend and other herbal ingredients, the Provitalize cost is higher than other products on the market.
3) Contraindications and Side effects
Provitalize may cause bloating and contraindications with medicines that have anti-inflammatory effects.
Provitalize Reviews
There is a mix of reviews on Provitalize. As a supplement, it may not work for all and cause bloating.
But most of the customer reviews are positive and have stated benefits from the product.
Consumers expressed reduced weight gain and menopausal symptoms in the reviews.
From the website…
"I've been using HRT patches for several months now. Although the symptoms are mostly gone. I often feel nauseous and I've also developed a Menobelly. No matter what diet I've tried or workout routine I followed, the stubborn belly fat just wouldn't go away. That is until I've tried Provitalize…I'm sleeping much better, I have more energy to start off my day. And the BEST part is that I've finally been able to shed this Menobelly off. I'm now looking better than ever, and my husband agrees too." – Candice M, 56, California.

From Amazon…
I had bad leg crumps and would turn and toss for many hours trying to fall asleep even with a sleep aid. Last week I started taking provitalize in a doubled dose, 2 tablets in the morning before food, and another 2 after dinner. Immediately I began falling asleep instantly and having healthy sleep hours. Also, I use to have some water retention issues and they seem to be gone with this probiotic. Not sure if it works for weight loss, but I'm also somewhat less hungry than usual. In this regard, provitalize is definitely much more pleasant than contrave, and much cheaper. Will continue with my double doze and see where it gets me.
The Benefits of Provitalize
1) Ingredients
Provitalize ingredients are explained with sufficient information.
Some of its ingredients, like its probiotic blend, are well-researched for their benefits.
Its formulation also does not include stimulant and are generally safe for daily consumption.
It is also hormone-free, unlike other weight loss supplements. Better body company advertises its products transparently, promoting the ingredients and how they work.
2) Free Shipping and Money-Back Guarantee
Free Expedited Shipping For 2 Bottles Or More (2-7 Working Days In The US)
90-Day, Empty bottle, 100% Money-Back Guarantee for a one-time purchase.
30-Day for auto-ship subscriptions.
3) Diet-Friendly
Provitalize is Keto, Paleo & Vegan Friendly. Many people trying to lose weight are under some strict diet. This is also beneficial to those with specific allergies.
What to watch out for
1) Efficacy
This product may or may not provide the effects it claims to have.
But depending on only a capsule to lose weight is likely to have minimal effects.
Exercise and a healthy diet can enhance the effects of any supplement.
2) Purchasing
Before purchasing the product, make sure to select the correct method of purchasing.
Provitalize can be a one-time purchase or an auto-ship subscription.
How to buy Provitalize
Provitalize is available on Amazon and the official website of better body co.
This is to ensure the authenticity of the product.
It is available as a one-time purchase and an auto-ship subscription. Make sure to select the correct method of your purchase.
Verdict
The study of probiotics and their benefits on overall health, weight management, and other diseases is an emerging science.
Further studies are needed, but its current results suggest that it may aid in weight loss, immunity, and healthy digestion.
Most Provitalize ingredients pose benefits and have sufficient research for their weight-loss claims.
However, to be taken without exercise and diet may be an exaggeration.
This may lead to high expectations from a consumer.
The company does state that its effect won't be optimal if a healthy lifestyle and diet are not followed.
It is suggested that the product can be used without exercise only if you are incapable of exercise because of an illness.
Other health claims aside from weight management have insufficient findings.
But as an overall weight management supplement, it provides a promising formulation.
Although this product is generally safe, it is advised to speak with a healthcare provider before taking any supplement.
Frequently Asked Questions (FAQs)
When can I experience results?
While some customers started seeing early weight-related weights in 2 weeks, it typically takes up to 6 to 8 weeks for the probiotics to fully colonize the gut.
How do you take Provitalize?
Each bottle contains a 30-day supply (60 capsules). Customers have observed the best effects when they take two capsules immediately after waking up in the morning with or without food.
Can you take more than two capsules?
If you require more intense and powerful support for your gut or have recently completed a round of antibiotics, you can take up to 4 capsules each day.
Does Provitalize have side effects?
Because of its high potency, some customers may occasionally experience mild bloating at the start. This is normal and usually goes away after a few days as your body is adjusting.
Does Provitalize contain gluten, soy, peanuts, dairy, shellfish, or other allergens?
No, Provitalize does not contain any of these mentioned ingredients or allergens. Because of that, it supports most diets like vegan, keto, paleo, and kosher.
Is Provitalize a scam?
It is a legitimate dietary supplement. The effects of the product may vary per individual, but its effects will enhance with a healthy and good lifestyle.