There have been so many questions about Rachael Ray's weight such as;
Did Rachel Ray lose weight?
How much does Rachael Ray weigh now?
How much weight has Rachael Ray gained?
What does Rachel ray look like now?
I try to answer those questions in this in-depth article about Rachael Ray's weight loss journey and share some insider secrets too.
You're also going to know EVERYTHING about Rachael Ray's weight gain, and her before and after story.
Sometimes when celebrities lose weight and their weight-loss journey is revealed to the public along with fantastic pictures before and after pics of their new bodies…
…this can be a real turn-on to get your weight loss plan in action.  
Particularly if the star is someone you have followed and feel you relate to or admire.
An introduction to Rachael Ray – Famed celebrity and cook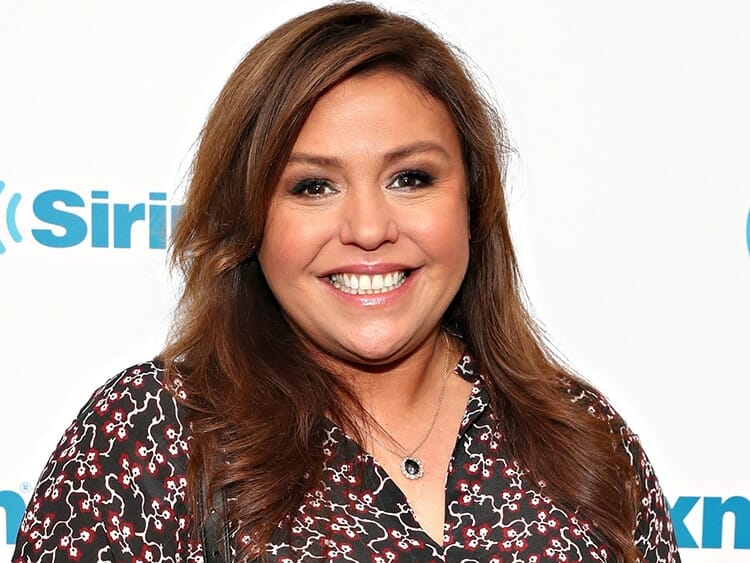 Rachael Ray is a much-admired celebrity, an American television personality, a celebrity cook, an author, and a businesswoman.
Many of her cookbooks she has written are based on her famed 30-Minute Meals concept, that really is what got her started, you could say.
She also launched a magazine called Every Day with Rachael Ray, in 2006.
Let's learn a bit more about how she, a person who is so involved with food, managed to lose 40 pounds…
…Let's look a bit more into the personality and lifestyle of her amazing journey to lose weight and how – if she can do it, so can you!
The early years
Rachael Ray was born in Glen Falls, New York, on 25th August 1968. 
She was raised in Lake George, New York, and her family was already in the restaurant business.
When she was 13, her parents divorced, but her mom often took her 3 children to work with her at the three restaurants they owned, rather than hire babysitters.
Ray says she learned everything from her mother.
She said they were always in the kitchen talking, sharing, and cooking – the place where good times happened.
In high school, she was a cheerleader for the Lake George Warriors.
She also started her food gift-basket business which she called Delicious Liaisons – this was while she was still a student.
When she graduated in 1986, she went on to attend Pace University, north of New York City, to study communications and literature.
She stopped though after two years to work and save money, to decide what she really wanted to do as a career.
In 1995 she started her food career
She started off working at a candy counter at Macy's. But soon she became the manageress of the whole fresh foods department.
Later on, she had had enough of the city and traded her apartment in New York for a remote cabin in the woods.
She managed restaurants and pubs at the famous Sagamore Resort during this time.
When a job opened up to become a food buyer at a gourmet store in her area, she jumped at it.
But in order to get more of the groceries sold, she started a class called "30 Minutes Meals" because many of her customers told her they just didn't find enough time in the day to prepare meals that took a long time.
This class because so highly popular that a local TV station offered her a weekly spot.
She also put some of the recipes she taught into a cookbook.
It wasn't long, in fact in 2001, when the networks started calling her, and that cookbook she had created got into the hands of Al Roker at NBC…
…where she found herself being invited next to him on his show, "The Today Show," where she would demonstrate how to make chicken and dumpling soup.
Her "30 Minute Meals" launched in 2002, and became so popular that they lead her on to three more shows on the network called "$40 a Day," "Tasty Travels" and "Inside Dish."
It's hard to believe that Racheal never ever went to a culinary school, so she considers herself a cook and not a chef.
You can well imagine that there would have been some real chefs that would have been critical of Rachael, viewing her as down-market.
But thing is, a lot of people who have grown to love and benefit from her shows are people who were looking for down-to-earth views on simply cooking food that they can relate to.
As Racheal says,
"For a lot of people, they want to make a burger for dinner or simple pasta, a knockoff of, uh, of a great French dish that they can wrap their heads around in 30 minutes, so I think there's room for everybody."
Sometimes the qualified chefs also get irritated by the quirky expressions that she gives food she will call a sandwich a "Sammy" for instance, and instead of saying extra virgin olive oil, she will say "EVOO," – she gets tired of saying the long labels!
She says food makes her excited and childlike – that she gets amped up about food, and makes her happy.
Viewers have remained glued to her program, and some eighteen million people watch her four shows on the Food Channels weekly!
Married in 2005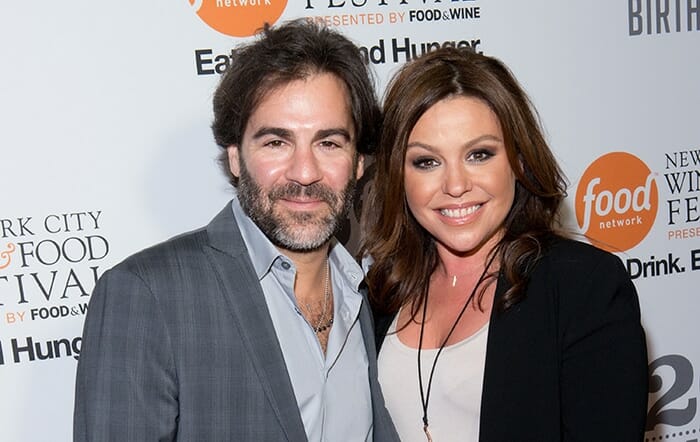 This workaholic took a rare break in 2005 to marry John Cusimano.
He is an entertainment lawyer and performs in a rock band, The Cringe.
She met him at a party in 2001 when her career was just getting started.
Racheal, however, still kept her cabin in the woods, and the couple, along with their pit bull Isaboo…
…spent time between their downtown apartment in New York City and the cabin in the woods.
Suddenly Rachael Ray was putting on weight
Well, we all know how losing weight can make you look good and look young again too.
Ask Rachael Ray.
She had amazing weight loss results.
Yes, this amazing celebrity cook and businesswoman dropped 40 lbs.!
But how did she do it?
And what made her put on the weight in the first place?
How it started
Rachael Ray noticed that the weight started creeping on when she was about 40.
Then, in 2018, many of the tabloids were reporting on her apparent weight gain too, and Rachael reacted – after all, she was 48 and struggling with menopause.
All the hormonal changes in her body were causing her to binge on food and gain weight, even causing migraines and night sweats.
Of course, she went to see a few specialists who helped her with these.
She found relief and success in going the homeopathic route.
It was around this time, too, that after talking for many hours a day on her shows, at least 12-16 hours a day, who knows, but it could have been what triggered a cyst in her throat.
Throat surgery was the next thing, and that took three weeks to heal – and not speak for three weeks.
That's not the best news one wants to hear when you are so busy with shows and talking and life!
What Rachael Ray included in her weight loss plan
Rachael Ray's workout routine
Workout Routine # 1
Rachael Ray does a blend of cardio and strength training, stating that she does quality work on all the machines, working on her biceps and triceps.
Look here at one of her work routines.
She works out for about an hour at the gym before heading home, and as she considers it a 'me-time' in between her hectic schedule.
For that reason, she doesn't make use of a coach.
She says that practicing routinely has helped her intellectually, and she went on to devise her weight management plan…
….Now living by her ideas on how to lose weight, and keep her body healthy and fit, while not regaining the pounds!
Workout Routine # 2
Rachael says she also started running 3 ½ miles each morning after her throat surgery, and she says whereas the gym used to be her adversary, now it's something she looks forward to every morning.
Rachael also points out the definite benefits she gets from working out regularly.
She claims that it has helped her mental health tremendously, too, making her feel so much more on point; much more even.
She says she doesn't lose her temper like she used to, and she simply has a much cleaner, clearer vision every day.
Rachael Ray's Diet
1) Very Balanced Diet
But it was not just about working out for Rachael.
She also followed a balanced diet to go with the exercises, the Mediterranean diet, eating plenty of veggies, taking in extra virgin olive oil, and enjoying salads.
She claims to keep herself well hydrated by drinking at least 8 ounces of water per day.
This is what her mealtimes look like:
| | |
| --- | --- |
| Breakfast | Coffee |
| Lunch | A vegetable-tossed salad |
| Snack | Acai berries or canned tuna or vegetables with Greek yogurt dip |
| Dinner | Pasta or steak with a glass of wine |
2) She Doesn't Categorize Food
Rachael Ray says she doesn't categorize food as a bad or a guilty pleasure. She loves food and enjoys eating a tossed salad and a good dinner.
Nevertheless, she is passionate about healthy eating and is also determined to get the message over that being poor does not need to mean sacrificing health for the lack of a well-balanced, healthy Mediterranean diet.
She cherishes nourishment and appreciates eating and preparing a plate of mixed greens with her decent supper.
She was asked once what her eating philosophy was.
She answered that because she likes to eat a lot of food, the only way she can do that and not become all huge and grossly unhealthy is to mix in plenty of vegetables and lean protein.
She says she doesn't eat processed food, period.
It pollutes people, that's why, and bloats them up, making them hugely unhealthy.
She says she didn't grow up eating like that at and simply doesn't miss it because she never had it.
More About Mediterranean Diet
When you think about the Mediterranean diet, you probably conjure up grilled fish, Greek salads, plenty of fresh veggies from the shores of Spain and Italy, and olive oil, right?
That's true, but for Rachael, it's much more!
She continues on the Mediterranean diet, using the same approach to preparing meals to enjoy with her family and friends…
…but in her way, she turns her Mediterranean meals into something more delicious and varied.
Want to see Rachael's "Mediterranean at Home" way of eating? – perhaps it will be just what you are looking for as well!
Rachael's Mediterranean diet at home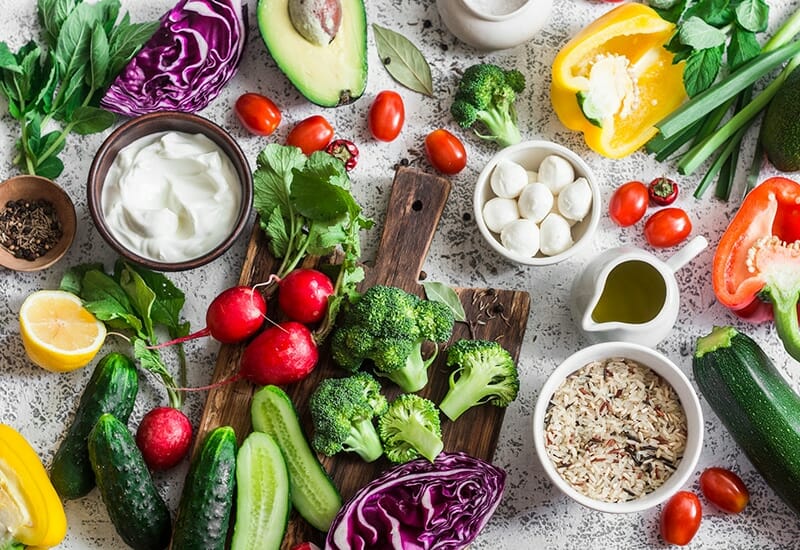 1) Eating more fish!
Fish is an essential part of the Mediterranean diet, but hey, it needn't be just a piece of broiled salmon.
Take Suzanne Goin, for instance, chef-owner of Lucques restaurant in Los Angeles, she serves fish with Middle Eastern and North African ingredients — savory pistachios, sweet apricots, tangy yogurt, and earthy couscous.
And it's healthy – using the apricots in the summer, she uses the juices to season the fish.
2) Embracing spices and herb
An easy way to wake up a mild meal like chicken is to add zesty condiments.
After all, they have all kinds of health benefits, and seasoning means less fat and salt.
3) Going with grains
Bulgur in Turkey is a staple food; in fact, it's the rice of the Middle East.
It's the quickest-cooking whole grain to imagine and turns out so light and fluffy.
Try Bulgur Pilaf with Nuts and Figs and what you get is high fiber, filling you up and leaving less room for unhealthy foods.
4) Filling up on veggies
Many people think that salad means raw vegetables seen with meat or fish.
But Chef Yotam Ottolenghi, who makes veggies the star of a meal at his Ottolenghi restaurant in London, says they try to add healthy surprises to their vegetable dishes with heaps of contrasts.
For instance, he will add something like orange zest, roasted garlic, and herbs. After all, he says, that's what salad is – "a celebration."
Try his Grilled Broccolini with Tahini – packed with vitamin C, lycopene, and zinc.
5) Rethinking the proteins
It needn't always be a boiled or a poached egg for breakfast each morning.
Chef Michale Shemtov, from his Charleston restaurant, will introduce you to delicious shakshuka.
It's a Middle Eastern dish of eggs poached in tomato sauce.
It's such a satisfying meal with a wonderful old ritual.
You bring the skillet to the table and each person will scoop an egg and sauce on his place and add some hot sauce, grab some bread and mix it all.
You get protein, highly seasoned herbs, and spices – out with all the salt.
6) Finishing off with fruit
No matter whether you have your fruit fresh or dried, it's a healthy way to end off a meal.
In the Middle East, it's a common ritual.
Chef Scott Snyder makes satisfying date-walnut balls – he adapted this from a Middle Eastern food expert, using soft dates.
He adds cardamom and dried coconut – simple health.
Sugary desserts on the Mediterranean diet are replaced with fruit.
The concentrated sweetness of dried fruit means you only need to take in a little to get your sweet fix.
Walnuts are rich in protein and fiber, and dried fruit is high in potassium.
Wise ideas from Rachael that lifestyle counts when you're trying to lose weight
She says that in the past, she and her husband would stay up late and enjoy some wine and get through work stuff, but these days they are in bed by 10:30 or 11, which means they're sleeping better and psychologically, are better able to cope with their days. She recommends that in the morning when you wake up and fix yourself a nutritious breakfast, your brain will work better for you and feel less tired.
Work out regularly because it improves blood circulation, cell function, and brain activity.
Stay away from large food portions – small meals keep your metabolism active.
Drink plenty of water and stay hydrated.
Add fiber to your diet because this keeps you satisfied for longer.
Try to eat a plant-based or animal source of protein to improve muscle mass, which will allow muscle recovery.
Add healthy fats to your diet, like nut butter, avocado, nuts, olive oil, rice bran oil, melon seed, flax seeds, and sunflower seeds to reduce inflammation in the body.
Stay away from late-night snacking.
Avoid salty and sugary foods.
Avoid canned, fried, ready-to-eat foods and packaged foods.
Try and eat your meals cooked at home most time.
Avoid dressings like mayonnaise dressing and other ready-made salad dressings.
Her basic diet principles
Don't consume food if you are not feeling hungry.
Don't return to previous mistakes that got you obese in the past.
Don't miss out on the dishes.
Set a useful target concerning how you desire your body to look.
Constantly drink water instead of choosing sodas and sugar-laced fruit drinks.
Cut down on fast food, and give yourself the occasional luxury of a dish with major ingredients of newly prepared veggies and fruits.
Verdict – What do others say?
The Rachael Ray Diet regimen is a non-diet weight loss plan.
It's has been planned to be a simple way to help people who don't like committing to strict diet programs.
For this diet, no main guideline or publications offered will contribute to revealing what the diet requires.
Rather there are general guidelines that Rachael Ray followed in her daily life.
There are some easy ideas supplied in this non-diet for individuals to follow, which will help them to steer clear of severe dieting modifications that some formal diets follow.
It might be called the Rachael Ray Diet Plan, but the concept behind it is to help people drop weight and adhere to stringent rules and regiments.
The Rachael Ray Diet plan is based on really easy principles known to be modest techniques to lose weight.
In consuming food, you will note that it is suggested to do so in moderation and to consume more healthy foods.
Also, there is no doubt that moderate workouts are also advised rather than staying non-active throughout the day.
There have been objections to the suggestions made in the Rachael Ray Diet Plan from those who have become aware of this diet.
Rachael Ray, herself also confesses that she has no qualifications or any background related to nutrition, fitness, health, or weight loss.
Therefore, this diet does not offer enough support to prove it would be a thorough weight loss solution.
Conclusion – Rachael Ray's rules for a deliciously healthy life…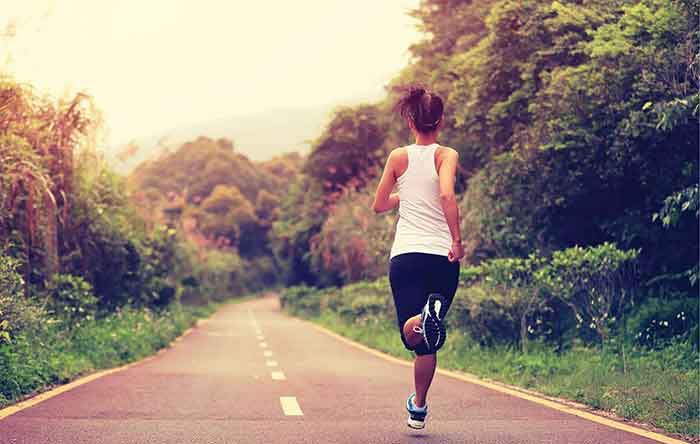 Over the past years, since her humble beginnings in the upstate New York grocery store where she taught her customers how to prepare 30-minute meals, Ray has built a huge multimillion-dollar successful empire.
Over that time she has written many best-selling cookbooks, even owning her own line of – guess it – EVOO (olive oil!) and cookware.
Naturally, in her glittering career, she has also had her share of setbacks and had to make some hard choices.
But through it all, she has learned how to cook a storm into a wonderful life.
She has shared many diet tips on losing her amazing weight, but that has gone hand in hand with her wonderful recipe for life.
Here it is:
1) Remember Your Roots
Rachael Ray was born to cook because her mother, Elsa Scuderi, was the daughter of a Sicilian immigrant who taught Ray's mom the value of working hard and the joys of eating his native cuisine.
And today, she does remember her roots, modeling her career after her mothers, who had such a great influence on her life. 
Her mom valued beauty in every area of her life, and Ray says she tries to do the same.
She taught Ray that you don't need to be rich to have a rich life.
And she remembers those who helped her get started.
She grew up with small-town values, understands the importance of relationships, and very importantly, stays true to herself.
2) Pursue your passions
Rachael saw a newspaper ad for a candy-counter manager in Macy's, bringing her to New York City.
Soon she was moved into a management position in the fashion accessories department.
But the problem was she loved working with food, so she turned that job down and took a job at a gourmet store instead.
Then a "happy little accident" helped her get a job as a food buyer and prepare dishes at a gourmet grocery in Albany, NY.
This is where she came up with the idea of offering cooking classes and where her passion for cooking started her brilliant career.
This became her amazing signature: her 30-minute meals.
The rest followed; contracts with Food Networks, books, talk shows, and products.
Ray always knew food was her future – she followed her passion.
3) Modesty is the best policy
Ray continues to say down-to-earth.
She often says, "I'm not a chef."
What she is, is a world-class recipe developer, but she never will say it or claim it.
When Ray met Food Network many years back, she felt like she didn't fit in and said it to the team.
She said, "You guys are Champagne; I'm beer out of the bottle," but nevertheless, she was offered the $300,000-plus contract!
4) Marriage is what you make it
Ray never compromised her career for romance.
Even though she is supportive of her husband, and even though she and her husband work very hard, they keep connected with their bonding rituals.
She says she, and he stays up long enough to share a meal and have a laugh, no matter how late it is – they make for richer days.
5) When life gives you lemons
Ray suffered a lot from croup as a child, but even as a child; she would not let that cough get her down and under.
Even though she had to erect vaporizing tents around her, she would happily work on whatever she loved doing at the time.
And her plastic surgery as an adult to remove a benign cyst on one of her vocal cords left her recuperating – it was then that she started going to the gym.
She says she grew up with the Mediterranean diet.
When she's not chilling, she pursues her true passion, cooking in the kitchen.
For her, cooking is more than a vacation and a vocation.
When she receives letters from people telling her that she has helped them overcome their fear in the kitchen, she knows she did her job and has made a difference.
How cool is that?!
And that's another of her favorite words.
So there you have Rachael Ray's life, diet, workouts, and lifestyle habits that helped her to knock off the weight.
Now it's your turn to shake off the extra flab without going on some unhealthy fad diets – she visited with Dr. Oz. and left these recipes for you, as well as trying the Mediterranean lifestyle.
You can do it too!
The secret of Rachael Ray's weight loss is called a non-diet.
It's really, for her and what others will love to do too, about eating in moderation and not restricting yourself like so many diets recommend.
It is about exercising daily to shed the calories consumed.
Rachael's "non-diet" diet, which consists of daily exercise and eating in moderation, worked for her…
…it could be just the answer you have been looking for in your weight loss path…
Rachael achieved it!