"You can control what you put in your body – 100 percent. You really can control your level of fitness and how your body looks"
Sara Rue, for those who don't know, is an American actress with plenty, plenty top movies that she has acted and starred in.
There are way too many to name here, so we decided to just put one for every year she has been acting just to show you what an in-demand busy actress she has been.
After all, she has been acting since she was 9-years old and her debut movie was at that age, Rocket Gibraltar.
That was way back in 1988 already and she has been going strong since!
But when she turned 30, she determined there and then that she was going to lose weight and turn herself from this to that!
Sexxxxy!!
What a fabulous birthday present she gave herself!
It's hard to imagine that she weighed 50-pounds heavier than what her new sexy body shows now.
But that was since she changed her life and started living a super healthy lifestyle.
She bounced back into a very shapely new 'bod' without ever looking ill and tired and without following any fad diets – and to date, it looks like she is keeping the weight off.
With thousands of fans out there, it is not surprising that many have been inspired by her weight loss journey.
It was so inspiring that she even hosted a show called Shedding for the Wedding.
This is where overweight couples who were getting married participated, hoping to be the couple who had lost the most weight on the reality with the purpose of losing great prizes.
As promised, here are some movies to Sara Rue's credit, just to mention a few that we have added – one for almost every year!
2020 B Positive
2019 True Love Blossoms
2018 The Rookie
2017 Will & Grace
2015 Impastor
2013 Dorman in Love
2012 Malibu Country
2011 My Future Boyfriend
2009 Man Maid
2008 Nightmare at the end of the Hall
2007 Private Practice
2006 Rules of Engagement
2005 Bones
2003 Two and a Half Men
2002 Less than Perfect
2001 Pearl Harbor
1999 Popular
1998 Will & Grace
1997 The View
1996 For my Daughter's Honor
1995 Minor Adjustments
1994 ER
1993 Phenom
1992 Passed Away
1990 Blossom
1989 America's Funniest Home Videos
1988 Rocket Gibraltar
All her fans want to know about what she did to lose her fantastic weight, so we are going to introduce you to:
Sara Rue – Born Sara Schlackman – Date of birth: 26 January 1979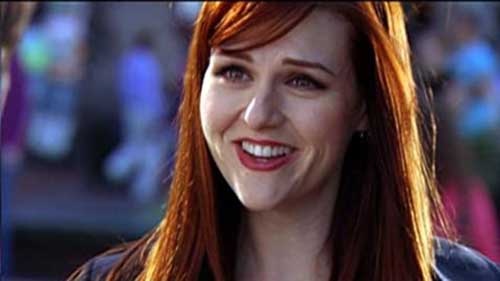 Her early years
Sara Rue was born and raised in New York City.
Her parents were very involved in the Broadway theatre community which meant that Sara spent plenty of her childhood backstage with her parents.
She was so involved with her parents in the theatre world that she was already acting by the time she was nine-years-old, being cast as Kevin Spacey's daughter and Burt Lancaster's granddaughter in the movie, Rocket Gibraltar.
It wasn't long after that that she was acclaimed for her role in the television series, Grand.
When she was just a teenager, she played the role of Roseanne Conner in a popular sitcom – she played the teenage version of the title character.
It might have only consisted of one episode, but it proved to be a wonderful experience for the young Sara.
Her first marriage was in 2001
Sara married a filmmaker Mischa Livingstone in 2001, but it did not last too long and in 2007 they were divorced.
She went on to marry Kevin Price in 2011 at a traditional Jewish wedding.
She has two children, one is their daughter together in 2013 and the other little baby, a daughter, was adopted in 2016.
Fast forward to her marriage on 21 May 2011 for which she lost her amazing 50 pounds!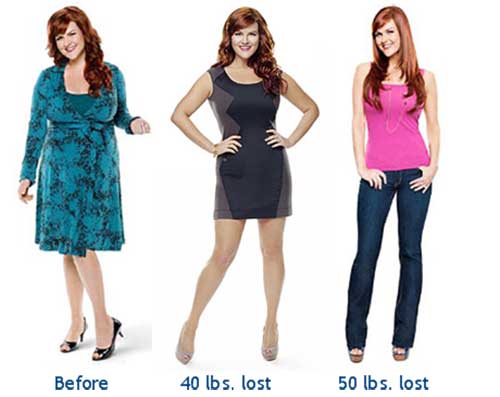 For her wedding day to Kevin Price in 2011, Sara lost 50 pounds.
She did this by following the Jenny Craig weight-loss program.
Since then, she just continues to work hard at staying trim.
Well, it has paid off, because as of 2021, she has kept the weight off –just look at her now, still looking good!
And that's 9 years later after her wedding to Kevin.
The best measure of her success, she says, has been how active she has become and comfortable in her own skin.
Controlling her weight for Sara was not always easy
Sara says that before her weight loss, she actually dreaded shopping for wedding dresses.
This was because she was so worried about her size.
At the time of her weight loss, she said,
"Now, I am standing in front of America in a bikini, and I feel so liberated.
I know I am entering my marriage as the best 'me' I can be, and that is giving my fiancé such a wonderful gift."
Sara says she was always an "emotional eater"
Sara Rue struggled with eating cycles where she would lose weight and then put on weight again.
She would slim down on different fad diets right through her teen years and into her twenties.
But it would all be in vain because sooner or later the weight would just creep on again.
For her wedding, she drew the line and lost 50 pounds in 31 weeks.
This time with the weight loss, she felt confident with the diet she used to lose, knowing she would maintain the weight loss for the rest of her life.
"Losing 50 pounds and maintaining it for eight months is the greatest feeling," said Rue at the time.
"There were times throughout my journey when I wasn't sure if I could do it because I had never been successful in the past."
Joining the Jenny Craig weight loss program, she believed she was onto something sustainable.
On the program, you get a personal consultant who gives you a foundation on which to build your eating habits.
It even offers you a plan B if you slip up occasionally.
Sara felt that this was the first time that she really felt successful and confident enough to keep the weight off indefinitely.
Also Read: Leanbean Fat Burner Reviews
Patti Larchet, who is the CEO of Jenny Craig Inc., said that when Sara lost all her weight, she became the inspiration for many women who struggled with yo-yo dieting
Patti said she considered Sara's story as truly inspiring for other women, not only because she surpassed her weight loss goals, but because she was able to maintain it as well.
She set herself attainable goals and achieved them in a healthy way.
On the Jenny Craig weight loss program, clients are estimated to lose around 1-2 pounds per week, as Sara did.
Starting her diet with Jenny Craig Inc., a year-and-a-half later, Sara had lost more than 50 pounds and was 4 dress sizes smaller.
The most exciting news for Sara was that she wore a bikini for the first time in her entire life
When Sara tried on a bikini for the first time, she thought, "I look good!"
Even after losing her weight, she continued to be on the Jenny Craig maintenance plan. This consists of cardio workouts for four days a week and a diet that consists of 1,700-calories a day.
To this, she says...
"It's hard. It's a struggle. There are days where I'll say, 'I feel off the rails.' But I don't give myself excuses."
She has plenty of diet tricks up her sleeves to offer fans who want to follow her weight loss journey
She says she tries not to eat animal protein after 7:30 p.m.
If she makes pasta, she says she likes to layer the bottom of the bowl with fresh spinach. Then she knows she is eating delicious pasta, but with only half the carbs.
Take note of what you eat
Sara doesn't follow a super strict diet anymore since her weight loss. Now she keeps a check on what she is eating.
She believes that if you eat without thinking about it, it can lead to weight gain.
That's because you might then decide to throw in some junk food too.
She says her decision to know what she is eating has helped her cut down on junk food.
She follows a plant-based diet now
It might not be for everyone, the plant-based diet, but Sara has loved being on the plant-based diet.
While animal protein, which must come from organic and free-range sources, are a good source of protein, animal fat often adds quite a bit as far as fat percentages go.
Sara says she is not interested in gaining muscle but wanted to lose fat from her body.
That's why she found the plant-based diet perfect for her needs.
Research shows that the plant-based diet is not only cost-effective but excellent for blood pressure and other health problems too.
Going plant-based can reduce the number of medications that people need to take to treat their chronic disease and particularly heart health [2].
If you need professional help to help you with your weight loss, take it
Sometimes thinking you can lose weight all by yourself can be pretty difficult.
It can even make you feel depressed about it at times, especially if you don't lose a lot of weight.
Sara also didn't want to go it alone either, so she had the help of a dietician to tell her what to do.
She also made use of yoga and had a yoga instructor who trained her.
Why she recommends professional help is that she believes that the professionals get to understand your body type and also your requirements.
They can make suggestions about what is best for you; whatever they suggest for you will be the best for you and the most effective.
Just don't go for fad diets if you want to lose weight on your own; they only offer very short-term results.
Don't pile on the guilt or give up
Lots of people want to give up when they can't achieve what they want in a short space of time.
But Sara advises that you should not give up; that once you start your weight loss journey, you will no doubt make mistakes, and there will also be some cheat meals.
You might even want to skip exercising as well at times or want to give up when you feel it is just too much like hard work.
It is better not to give up though; rather struggle and hustle for the first few days or weeks to see the results.
When you see the transformation start happening, then nothing will stop you at all.
"When you don't feel guilty about going off track, it's easier to get right back on."
Create mini-milestones along the way
Rather than setting yourself long-term goals, go for the shorter ones; they help you not to give up when you don't see long months or years ahead.
Even with the way you view your weight – rather don't think of the total amount of weight you need to lose because this will just frustrate you.
Rather set yourself smaller weight loss goals in smaller amounts of time.
Once you achieve those, you will see how more motivated you will feel to start the next round.
You are the one in control
"You can control what you put in your body-100 percent," says Sara.
And she is not only speaking about food.
She says each one is the one who controls your level of fitness and how your body will look at the end.
If you have a wedding weight loss plan like Sara did
If you want to lose weight for your wedding day as Sara did, you should start making healthy food choices and start getting active already; no matter how far the wedding day is in the future.
If necessary, speak to a nutritionist because she or he will guide you about the right foods to eat.
And if you can't face the thought of getting started on your own at a gym, get a trainer.
Here we show you how you can benefit from the use of a virtual trainer online and it's free.
No excuses!
She enjoyed three tastes of three types of wedding cake
When Sara married Kevin on her wedding day, she didn't want to skip eating her wedding cake.
Never!
So she made sure there would be three healthier kinds and she would try all three.
She tasted very small slivers of each type which was the way to go for her.
We know you are dying to know about the Jenny Craig program [1]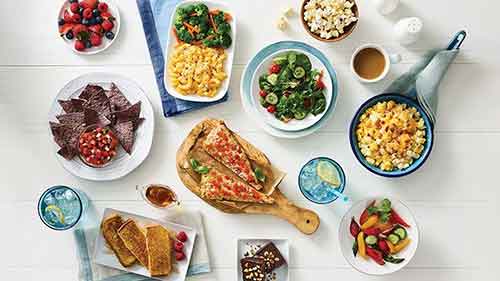 Jenny Craig is an American weight loss expert, and she found Jenny Craig Inc.
She married Sidney Craig and the two of them created their nutrition, weight-loss, and fitness program in Australia.
They then began offering the program to clients in the USA from 1985.
The Jenny Craig program offers a Food-Body-Mind program to its clients, enabling them to manage their weight by having a healthy relationship with food.
They build an active lifestyle along with that and develop a balanced approach to their life and living.
Each client that attends Jenny Craig is offered a one-on-one weekly consultation.
They are also given a customized weight management plan for their individual success.
There are over 80 delicious menu items to choose from. Jenny Craig Inc. has become one of the world's biggest weight management companies because of its huge success with franchises dotted all over the world.
Even though exercise on the Jenny Craig program isn't required, still, 30 minutes of physical activity five days a week is recommended.
This just improves your weight loss results.
Researchers say you need to exercise when you are on a diet, that diet plus exercise is more effective for weight loss than either method alone.
Frequently Asked Questions about Sara Rue's Weight Loss (FAQs)
How does Sara feel to be the center of conversations about her fabulous weight loss?
She says she still doesn't really feel comfortable about disclosing how much weight she has lost and how long it took her.
But she says she is really proud and honored that she can advocate for women and empower people.
She is aware that 60% of women over 20-years old are dealing with being obese and overweight and she thinks it's a serious discussion that needs dealing with.
Why did she decide to lose weight when she hit the 30s?
She realized that as an actress there are certain roles that you can't be in because of your weight.
But she says her weight loss was more an internal decision, about physically and mentally wanting to feel comfortable in her own skin, "When I turned 30, I had this image of myself and where I wanted to be in five, in 10 years - but the reality of my situation just didn't match up.
So it was as simple as that - and as complex as a thousand other things going into it."
Was she always aware of her weight?
She said she always tried to love herself for who she was. She encouraged others to do the same. But for her, there were moments where she wanted something else for herself.
How does she answer people who say you should love your body no matter how obese you are?
She says if that's what they think, then "Rock on, dude!" But she didn't want to be overweight as she realized it could lead to medical problems too, like diabetes or high blood pressure, etc.
For Sara, it was important for her to be as healthy as she could possibly be.
What was the biggest change she made to succeed in her weight loss journey?
She said she became a conscious eater, paying attention to what went into her mouth. She said that when you really become aware of what you are putting into your body, you want to make healthier choices for yourself.
She now eats a mostly plant-based diet. Now, instead of nibbling on chips and cookies, she focuses on eating healthy organic veggies and fruit. That is how she succeeded in losing 50 pounds in the process.
And what about fitness?
Sara says she goes on the treadmill before going to work or she combines socializing with exercise like hiking with friends.
She does plenty of walking, spin classes, big hikes, and tries to stay active.
Is she pressured to eat healthily and maintain her weight being in the spotlight?
She says she is more motivated than ever, also because she is a mom to two little girls. She wants to be a role model to her daughters.
People think it's easy for celebrities to lose weight because they have personal trainers, etc., etc. Is that the case?
No, it's the same as for everybody. Everybody has to work really hard if they want to lose weight. Sara Rue says she has no personal chef, that she is a working mom and does the best she can like everybody else does.
Interesting tidbits about Sara Rue for all her fans
We have learned that Sara Rue has been acting professionally for a long time already, starting early when she was only 9-years old.
With such an early start, it wouldn't be surprising that this beautiful woman has a resume that includes around 70 on-screen credits to her name, with numbers still continuing.
With so much experience in acting, she has proved over and over again that she is capable of portraying any kind of character she needs to portray.
Lets' see what other interesting things are said about her:
1) Her surname, Rue, is actually her mother's maiden name
Sara has used her mother's maiden name for her entire career. But she was actually born Schlackman.
Her father is Jewish and her mother is English.
Her father's name was Marc Schlackman, a stage director and her mom was Joan Rue, an actress.
She is Jewish by ethnicity.
Sara is the older of the two daughters born to her parents. Her sister's name is Leah.
2) She was raised in the Jewish faith
Sara comes from a Jewish family.
It is not clear whether religion plays a role in her life but she does follow some Jewish traditions.
At her wedding which took place in 2011, it included a few traditional Jewish wedding customs, like the breaking of the glass and a chuppah.
And in December 2019, she shared a photo on Instagram of her celebrating Hanukkah.
3) Today she is a wife and mother
Most people know her as a fantastic actress.
But at home, she is a mom to her two children and a wife to her husband Kevin Price, whom she married in 2011.
He is a teacher.
4) She is not afraid of talking about politics
In the 2020 US elections between Biden and Trump, Sara Rue, through her social media platforms, making it very clear whom she supports, and that is President Joe Biden.
5) She has long since struggled with her weight
Sara spent a good deal of her life struggling with her weight.
Being in the entertainment industry, where weight, looks, and glamor are top standards, she was even more aware of how self-conscious being overweight can make you feel about yourself; that you do not fit the Hollywood standards.
She also became a spokeswoman for Weight Watchers, even appearing in a commercial for the brand.
Now that she has lost so much weight, she has gained heaps of confidence and also adopted a more active way of life.
6) She has a passion for helping others
Sara has built a large platform during her career; using it to raise awareness about the things that are important to her.
That means she supports several charity organizations.
Some are the Coalition to Abolish Slavery and Trafficking as well as the Lili Claire Foundation.
7) She loves country music
Being someone who was born and brought up in New York City, country music isn't something you imagine a New Yorker associating with.
Despite being brought up on the East Coast, she loves country music and is a big fan of artists like Dolly Parton and Reba.
8) Another love is gardening
Because she has grown up in the city she doesn't really get the opportunity to be in nature, but when she was growing up she went on community garden trips with her father.
He gave her a love for gardening as a child and which she still nurtures.
9) She has a beautiful second daughter, adopted, called Adelaide
About four years ago, Sara and her husband Kevin, adopted a beautiful baby girl, Adelaide, completing their family along with their other little girl, Talulah.
Both she and Kevin knew they wanted to adopt someday.
"It's just something that felt right to both of us," says Sarah.
The couple had struggled to conceive their second child and they got to the point where they made a decision to adopt a child to complete their family, and "it really didn't matter where she came from as long we were her mom and dad."
Conclusion
Sara Rue weighed much more before she started on her amazing weight loss journey.
As a young adult, she didn't think much about her weight in her twenties, but once she hit her thirties, it suddenly became a realization to her.
She was aware of the state of her body, particularly on the 'eve' of her married life.
She said that when she turned 30, as she told Cosmopolitan, she had "this image of myself and where I wanted to be in five, in 10 years.
But the reality of my situation just didn't match up. So it was as simple as that — and as complex as a thousand other things going into it."
And so it was that she started to lose weight, working hard with strong determination and commitment.
First of all, she joined the Jenny Craig Program which brought a huge change to her eating habits.
There she also learned to control what she ate as well as when she ate.
She got rid of the junk foods out of her life as well as fast foods.
She didn't want to snack all the time on junk food anymore.
Moreover…
Sara Rue is a celebrity that has truly pulled off a very successful weight loss journey and been able to keep the eight off.
She has been a huge inspiration to many demotivate men and women out there and in this article, each person who is struggling with their weight will be inspired by her weight loss tips that she learned along the way.
Today she says she has "such a better relationship with food than I've ever had in my life."
She has also learned how to control portions [3].
And she has discovered the value of exercise as well. She used to walk her dogs around the block, but now she often logs in 45-60 minutes of cardio 5-6 days a week on the treadmill.
Her weight loss journey didn't happen without its fair share of obstacles that she overcame.
She used to put 10,000 steps every day in the beginning, running and walking – run for a minute and walk for ten.
Now, she says, she runs for two-and-a-half hours straight.
That's insane for her!
And shopping has also become another enjoyable activity for her.
She used to barely squeeze into a size 14 outfit in her heavier days and now she slips into a lean 6!
You can do exactly the same as Sara did.
If you can control the food portions you eat, you will be able to control your body weight.
And you need to keep your body moving by walking, jogging, parking your car a bit further so you do extra walking, that type of thing.
Once you become in control of your food, and your food is not in control of you, then you can do a weight loss journey as Sara did!
References