Bloatedness?
Gas?
Constipation?
Abdominal cramps?
Oh! Surely you will hate them!
According to the National Institute of Diabetes and Digestive and Kidney Diseases, up to 70 million individuals in the United States may acquire gastrointestinal problems like those above.
Fortunately, we have found this incredible digestive support supplement for your gut health.
In this article, you will learn what this product is, how it can give you a healthy body, and what people say about it.
Multi GI 5 Review: Topnotch Healthy Digestion Promoter
What is Multi GI 5?
Multi GI 5 is made by one of the leading companies in the United States that formulates gut health supplements – Unify Health Labs.
Moreover, this gastrointestinal health blend supplement is a "powerful gut health booster" that can promote a healthy gut lining and support digestive health.
Generally, it works great because of its probiotics and prebiotics content. Imagine that you will already get those amazing amounts of dietary fiber in a single scoop!
Indications
As said, this food supplement by Unify Health Labs can help you achieve a healthy digestive system. It can also be used for the following indications:
Abnormal or uncontrollable weight
Gut flora disorders
Acute and chronic fatigue
Frequent heartburn
Irritable bowel syndrome
If you are experiencing any of these signs and symptoms, Multi GI 5 might be the solution for all your GI needs.
Who Can't Use this Digestive Health Supplement?
As much as the company Unifies Health Labs wants to let users of all ages and health conditions use its dietary supplements, there are some contraindications.
Take a look at the information below:
1) Patients with High Blood Pressure
One of the side effects of this supplement is an increase in blood pressure. Thus, patients with heart problems such as high blood pressure must avoid taking this Multi GI 5 supplement.
This is due to one of its ingredients called Licorice.
According to a case report in the UK, regular consumption of the active ingredient of Licorice, glycyrrhizin or glycyrrhizic acid, is sufficient to increase the user's blood pressure.
Suppose you wish to take this product despite previous heart issues. In that case, it is advised to consider undergoing a blood test beforehand or speaking with your healthcare provider, who can offer personal health advice.
2) Patients with Potassium imbalance
Another side effect of this GI health blend supplement is hypokalemia or low potassium levels.
Like high blood pressure, this hypokalemia is due to the active ingredient of Licorice, glycyrrhizin.
According to another case report in Turkey, too much ingestion of this substance can cause mild progression of hypokalemia, eventually leading to muscle weakness.
3) Pregnant and Lactating Women
Digestive system enzymes, including probiotics and prebiotics, are indeed safe to be used by pregnant and lactating women.
However, Multi GI 5 contains other ingredients besides prebiotics and probiotics, making the product an exception.
If you still want to take this GI supplement, it is recommended to speak with your respective healthcare provider beforehand and ask for his or her personal health advice.
4) Users below 18 years old
Just like pregnant women, it is safe for children to take prebiotics and probiotics. However, the Multi GI 5 supplement has only been tested on healthy adults above 18.
Thus, patients below 18 must avoid taking this supplement as much as possible.
The Cons of Unify Health Labs Gut Health Supplement
Generally, the cons of Multi GI 5 focus on its side effects. To learn more about its side effects and other disadvantages aside from high blood pressure and hypokalemia, take a look at the information below:
1) Abdominal discomfort
Users taking Multi GI 5 may experience abdominal discomforts such as gas, diarrhea, flatulence, cramping, and constipation.
Although this may sound paradoxical to its benefits, take note that this will only be experienced during the first use of the product as the body will still adapt to the new diet you offer.
Also, these side effects may only be experienced when the user misuses the supplement or when high doses are taken.
If you cannot tolerate the abdominal discomforts these dietary glutamine supplements cause, seek local emergency services immediately.
2) Fluid retention
Many potential users might not want this fluid retention side effect because of the digestive enzymes.
Take note that these enzymes increase fat absorption, and weight gain accompanied by fluid retention will be possible when there is increased fat absorption.
3) Nonnutritive sweeteners
This GI health blend supplement contains both natural and artificial sweeteners. However, many might not appreciate the latter.
These nonnutritive, artificial sweeteners include stevia, monk fruit extract, and erythritol.
Additionally, there is no information about how much of these sweeteners are contained in each serving of Multi GI 5.
Thus, this will make it hard to assess the nutrition these sweeteners give – are they too much?
4) Unpalatable to taste
Multi GI 5 mixes with any beverage, including water.
However, there are some complaints about its taste as it produces a metallic taste and tingling sensation when mixed with the most popular beverage in the world!
5) Insufficient dose
Based on the nutritional facts or label of the GI health blend supplement, each ingredient's dose is unclear.
Thus, it can be said that the doses of the ingredients are not enough to support its claims.
6) Procurement issues
If you wish to buy from the official website, there might be some availability issues, as well as from other stores such as Amazon, Walmart, eBay, and GNC.
Also, shipping time is long for these websites (around 15-20 days)!
However, some partnered websites will work way better, including this.
What People Say About this Gut Health Supplement
Since American Musician Randy Jackson established the company Unify Health Labs, many people have given real and not fake reviews about Unify Health Labs products, including the supplement Multi GI 5 that comes with digestive enzymes.
Let us take a look at some of the Multi GI 5 reviews of its users:
Based on the reviews above, it can be noted that Multi GI 5 is a fast-acting supplement. It can show its results within a week up to 10 days.
Also, it can be observed that most users use it long-term!
Moreover, although in the section above, it was said that this dietary supplement has side effects, none of the users reported some.
One review also says that Multi GI 5 may help its users lose weight.
This simply means that the dietary supplement Multi GI 5 is tolerable, safe, and effective in treating diarrhea, heartburn, stomach pains, and reflux!
What We Like About Unify Health Labs: The Pros of Multi GI 5
Knowing the cons and reviews of its users, it is also important to learn the advantages of this dietary supplement.
In this section, information about the reasons why you should consider Multi GI 5 supplement will be provided.
Aside from helping you manage your digestive tract problems and helping you achieve a healthy gut, there are many reasons why this product must be added to your cart.
Take a look at some of the advantages of Multi GI 5:
1) Provides more energy
One of the ingredients of this dietary supplement is the BioPerine Black Pepper Extract. It is said that this substance is responsible for increasing the users' energy levels.
This is backed up by science because, according to a study in Iran, this substance is considered an energy-generating agent.
Another ingredient of this product that can increase the body energy of its consumers is zinc carnosine. This can also be backed up by a study published in the British Journal of Sports Medicine.
2) Acts as an appetite suppressant
One of the advantages of Multi GI 5 for users who want to control their food cravings is its appetite-suppressant properties.
Take note that Multi GI 5 contains Inulin as one of its ingredients, and, according to a study in Kuwait, this substance can curb the users' appetite sensation (food cravings).
However, the user must take 16 g of inulin per day to achieve this appetite suppression effect. If only 10 g is consumed, the appetite will not be affected.
3) Promotes weight loss
Multi GI 5 is not mainly used to reduce weight. However, it can still help its users manage their mass.
This weight management is done in two ways:
When the users' appetite is suppressed, they do not feel like they want to eat, which can lead to lesser weight.
One of the ingredients it contains is the Lactobacillus gasseri, which adds to the weight loss feature of the product that reduces the waist circumference size so that no more fat will be built up.
4) Fast-acting
Based on the user reviews, Multi GI 5 acts as fast as within 7 to 10 days. Many of the users report that their gastrointestinal diseases disappeared in no time.
5) Improves cognition and focus
Looking into the ingredients of Multi GI 5, it also contains Magnesium hydroxybutyrate.
According to a study in Colorado, this compound can enhance cognition, including focus, especially in patients with health conditions such as type II diabetes and Alzheimer's.
With this, it is safe to say that this supplement can improve whole-body health!
6) The prebiotic and probiotic content
Who, with existing gastrointestinal issues, wouldn't love these two combined in one product? No one!
This prebiotic and probiotic content of Multi GI 5 is truly exceptional. It does not only help increase the number of good gut bacteria but also helps maintain the preexisting ones in a human microbiome!
7) Money-back guarantee
Lastly, many users look for this feature: a money-back guarantee.
In case you are dissatisfied, or certain problems occur, such as digestive health worsening issues, you will have a 90-day money-back guarantee.
Yes, this means that if it does not improve digestive health, you will lose nothing (except time, of course)!
Multi GI 5 Ingredients & Formulation
Although there is no specific dose for each ingredient as everything is already blended with its proprietary GI health blend, we still consider the formulation of Unify Health Labs Multi GI 5 as a pro as each ingredient used is backed up by science, just like what was stated in the advantages above.
Take a look at how Multi GI 5 was made to improve gut health:
1) Prebiotic Blend
a) Fructooligosaccharide (Inulin)
This blend contains Fructooligosaccharide extracted from chicory root, and per serving of Multi GI 5 contains 4 grams of this blend.
Aside from the appetite suppression effect it gives, this ingredient also provides the following benefits:
Stimulates immune function
Reduces the risk of irritable bowel diseases
Lowers risk of colorectal cancer
Decreases constipation
Increases mineral absorption
2) GI Blend
The GI blend mainly focuses on managing human gut disorders and increasing energy production.
Moreover, per serving of Multi GI 5 contains 333 mg of this blend. Take a look at the ingredients in this blend and what each of these is used for:
a) Licorice Root Extract
The licorice root extract ingredient has anti-diabetic, anti-ulcer, and anti-inflammatory properties.
Generally, patients undergoing gastric ulcer treatment will truly enjoy this benefit.
b) Fermented L-Glutamine
This Fermented L-Glutamine ingredient is responsible not just for improving your gut's immune function but your overall immune health as well.
It also acts as an anti-inflammatory substance in your intestine, ending your IBS and enteric infection in no time!
c) BioPerine Black Pepper Extract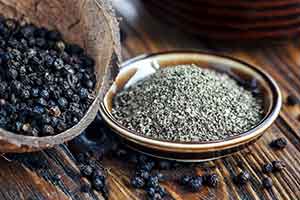 Extracted from Black Pepper, this ingredient has anti-diarrheal properties and is responsible for producing more energy.
Aside from this, it can also improve nutrient absorption and promote healthy digestion.
d) Berberine hydrochloride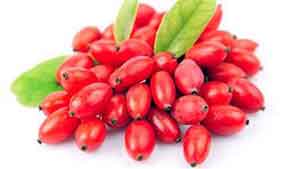 This Berberine hydrochloride substance has anti-diabetic properties and speeds up the recovery time of patients with diarrhea.
According to a study in China, this plant-based compound is perfect for patients with ulcerative colitis.
e) Zinc Carnosine Complex
Generally, this zinc carnosine complex ingredient has antioxidant and healing properties that help restore your healthy GI lining.
f) Magnesium BHB
Aside from improving your cognition, this ingredient also helps you utilize your burned fat for energy. It can enhance your health span and overall human health.
3) Probiotic Blend
The last blend is called probiotic blend, and per serving of Multi GI 5 contains 37.64 mg of this blend.
Generally, this blend is for nourishing your gut with healthy bacteria, and these patients with irritable bowel disease, digestive tract infection, and immune disorders will mostly benefit from this blend.
a.) Lactobacillus plantarum
This probiotic can help decrease inflammation and manage postinfectious irritable bowel syndrome symptoms.
According to a study in Italy, it works by inhibiting pathogenic bacteria that destroy gut health and bacteria that cause intestinal problems.
b) Lactobacillus rhamnosus
Another lactobacillus probiotic, this bacteria works by preventing gastroenteritis. It improves healthy gut lining and walls.
c) Lactobacillus gasseri
This probiotic works by suppressing the functions of harmful bacteria that affect your immune function and healthy digestion.
In a double-blind study using randomized placebo-controlled trial drugs, this isolated-from human breast milk probiotic was considered a helpful substance to support weight management as it can promote weight loss.
d) Lactobacillus casei
Also known as the friendly bacteria, besides helping you reduce constipation, this probiotic can help you regulate your immune response.
This human gut microbiota supplement can also prevent weight gain. Thus, it can help obese adults manage their weight.
e) Bacillus coagulans
The last probiotic in the blend, Bacillus coagulans, helps improve healthy gut nutrient absorption and digestion.
What to Watch Out For When Buying Multi GI 5
If you have recurrent gastrointestinal issues, remember that this gut microbiota dietary supplement comes with contraindications.
Thus, before buying one, ensure that your health is well-fitted to take the product.
Also, although Multi GI 5 is used to improve overall body health, this product is not intended mainly for weight loss. However, it can act as supplemental weight management or support.
To understand this product, consider reading some facts from this website.
Multi GI 5 Safe Use
One tub of this supplement can make up to 3 servings. Since it is advised to take the blend twice a day, one tub could only last for 15 days.
To use this dietary powder, mix one scoop with water or your favorite beverage and drink it with meals.
You may also read its packaging for more information.
Buying Guide
As stated above, buying from the official site, Amazon, Walmart, etc., may cause delivery delays and stock issues.
Thus, buying from the American gut health website is recommended to avoid those dilemmas.
Aside from avoiding procurement issues, there are also free shipping and money-back guarantee features that await you.
Final Thoughts
Indeed, Multi GI 5 is a great GI health blend supplement to promote and support gut health.
One great thing about it is that it does not only focus on the gastrointestinal tract alone but the whole well-being of its users.
After a straight Multi GI 5 review, we discovered that this supplement offers many benefits and disadvantages.
Its major disadvantage is its taste, but it is tolerated and can be adjusted using flavored beverages instead of water.
Overall, this product is worth the buy and the try to improve overall health!