Most of us, when we think about Randy Jackson; remember him as a judge on the famous talent search show on our TV screen, 'American Idol.'
This veteran, who came from behind the scenes to become the famed television icon on the show, also spent his years before that as an executive with Columbia Records and MCA Records.
He was also a record producer.
He also came back into the spotlight with his amazing weight loss, which is incredible; it bares sharing with all the fans who want to know how he managed it…
…everybody knows it's not easy to lose weight and so much without 'giving in' – but Randy did.
Randy Jackson, you are amazing!
More about Randall Matthew Jackson – Born 23rd June 1956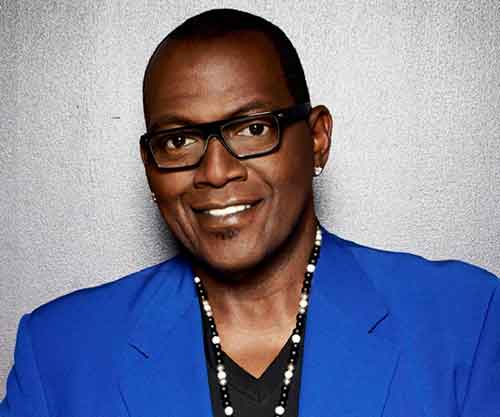 His early years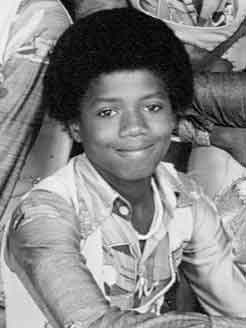 Randy Jackson was born in Baton Rouge, Louisiana.
He was the youngest of his parent's three kids, and he loved playing the bass guitar.
At age 13, he was so good at it; he was slipping out of the family's home at night, where he played at the local clubs.
Of course, loving music so much, he attended Southern University as it was nearby his home – and there he studied music.
When he graduated in 1979, he wanted to pursue a career in music as a professional.
His talent allowed him to play along with the likes of Bob Dylan and Herbie Hancock.
He also was part of the 80s rock band Journey for a couple of years, namely in 1983 and 1986.
He also recorded and toured with other top musicians, such as Bruce Springsteen, Mariah Carey, and Madonna.
Then in the late 1980s, he moved to Italy and produced a record for Italian pop star Zucchero.
The record Zucchero and the Randy Jackson Band produced one of Zucchero's biggest hits, "Donne".
His dazzling career
Randy Jackson was the bass guitarist for Tracy Chapman.
He features on several tracks on her Matters of the Heart release.
He also performed on the singles "Open Arms", "Bang Bang Bang" and "Dreaming on a World".
Jackson also played bass guitar on the hit song of Bruce Springsteen's "Human Touch".
Jackson has recorded, toured, or produced with a lot of well-known artists and bands.
These range from Mariah Carey (he was her musical director for a number of her tours), also to NSYNC, Whitney Houston, Céline Dion, Fergie, Stryper, and Madonna.
For Madonna, Randy played the bass on her top hit, "Like a Prayer".
He has played with;
Aretha Franklin
Bruce Springsteen
Roger Waters
Journey
George Michael
Clarence "Gatemouth" Brown
Blue Oyster Cult
Billy Cobham
Herbie Hancock
Billy Joel
Richard Marx
Bon Jovi
Bob Dylan and
Michael Bolton.
And the credits go on.
Is he married?
Randy Jackson has been married twice in his life.
He first got married to Elizabeth Jackson, and they had one child, Taylor, together.
This marriage was dissolved in 1990.
Then in 1995, he married Erika Riker, and they have two children, Zoe and Jordan.
He and his wife now live in Los Angeles, California.
2002 came along and with it a huge break in 'American Idol' and a diagnosis of type-2 diabetes
Randy Jackson, along with Paula Abdul and Simon Cowell, was one of the three judges when this incredible show debuted in 2002.
It wasn't long before it became a national sensation.
It topped the Nielsen charts as the most-watched program in the nation for eight years in a row!
Randy was the last original judge standing after Paula Abdul left, and then Simon Cowell some seasons later.
For Randy, he called his stint on American Idol a "life-changing opportunity.
In 2003, Jackson lost over 114 pounds following gastric bypass surgery
The beloved bassist got heads turning his way when he joined American Idols with his legendary colleagues, Simon Cowell and Paula Abdul.
He was looking, not a little bit, but slimmer than he had been on previous shows of American Idols.
He had lost 114 pounds.
Randy says he has tried a lot of diets over the years, but nothing seemed to help his obesity.
But one thing that jolted him into really getting his weight down was his diagnosis of type-2 diabetes in 2002.
That set him on the path to losing weight, even though he encountered many bumps along the way.
He considers his struggles with dieting as "It never ends."
In 2003, Jackson decided to undergo gastric bypass surgery [1]
What is gastric bypass surgery all about?
The surgeon will create a smaller stomach for you and staple a portion of your stomach so that you feel full when you eat less food.
It can make a huge difference to your weight loss, but it is not always just a magic bullet.
And it doesn't mean that the weight stays permanently off.
It's always a fear for people who have had this surgery that they will regain their weight.
Unfortunately for Randy, that's what started happening to him.
He started putting on weight again.
There are several reasons why this can happen.
Sometimes in the first years after the surgery, people are very diligent, and they might become complacent, thinking their surgery is still keeping them slim.
They start eating a bit more food, maybe even not the right foods.
Sometimes they think they no longer need the exercises.
And for Randy, says, "I grew up in the South where food and good times were kings."
It's even why he wrote a book, Body with Soul: Slash Sugar, Cut Cholesterol and Get a Jump on your Best Health Ever because he knew how hard it can be.
He says he wrote it to "share my story, what I went through, and to talk to people about how to prevent diabetes".
Randy is also a supporter of quite a notable amount of charitable organizations.
He has served as the spokesperson for the American Heart Association's Heart of Diabetes campaign.
And he went on to establish the Randy Jackson Childhood Obesity Foundation.
His type 2 diabetes diagnosis inspired him to take charge of other health issues too
When Randy had gone for a dental checkup, his dentist noticed that Randy's gums didn't look normal.
To the dentist, he knew that Randy's gums indicated that he had high blood sugar.
The American Dental Association says that people with diabetes are more prone to gum disease [2].
So Randy went straight to the doctor, where he learned that his blood sugar was over 500!
Healthy blood sugar is in the range of between 70 to 99 mg/dL.
So Randy wasn't in a good state with his type 2 diabetes.
As Randy says, he always thought other people got type 2 diabetes, but not him.
He wrote another book, Body With Soul, wherein he calls his diagnosis "both a blessing and a curse."
A curse because he can never completely get rid of it, but manages it, and a blessing because he is so glad he got the wake-up call in time.
He started learning about the disease very quickly when he was diagnosed.
He learned that diabetes is linked to many other health problems, such as heart disease, blindness, nerve damage, etc.
That's why he realized fast that he had to manage it as soon as he got the diagnosis.
So he overhauled his diet
He knew he had to change the way he thought about food, so the pounds didn't creep back on again.
As a young boy growing up in Louisiana, he ate a lot of sausages and grits, beignets, and bread pudding.
It might sound delicious, but the food was not conducive to good health.
"Food was always my thing because I grew up in the South where food and good times were king."
Then when he grew up and found himself in a high-profile job touring with celebrities, you can imagine that that made it even harder to be healthy.
After shows, everyone would get together, and it would be eating and drinking – all kinds of sandwiches with different fillings, chips, cookies, candy, cakes, beer, and wine.
"You have to almost have a complete divorce break up … and start back bit by bit and find out the things that work with your body and you also find out the allergies and really pay attention to how you feel".
That's what he told People Magazine.
Today Randy keeps plenty of fruits and vegetables in his house
Now Randy has to eat corn but no longer bread!
But of course, there is still room for the occasional favorite treat, but he knows he can only have these in moderation.
If he makes a mistake, he has to fix it or change it the next day.
But he also says never say 'never'.
He says he will never say 'never' to another piece of chocolate because that will never happen.
As soon as you say never, you can be sure a binge will come!
So to satisfy his sugar cravings, Randy reaches for a protein shake or frozen yogurt.
He started getting active again by walking
Before getting to know his diabetes status, Randy would walk for 30 minutes a week to exercise.
His doctor, though, recommended that he needed to be more active.
So he decided to ramp things up a bit, but nothing too hectic.
So what he did was he got himself a treadmill which he keeps next to his bed.
He told WebMD that "It's right there staring at me, going, 'Come here'".
You know you need this,' and that makes the horror worth it."
These days he walks on the treadmill for 35 to 45 minutes daily.
Besides his walking, Randy says he also enjoys doing yoga [3], which he has grown accustomed to.
He says he loves stretching and the way it makes his body feel looser and better.
Randy Jackson's Top Nine Secrets for Losing Weight and Keeping It Off Each Year
Here Randy Jackson reveals to WebMD his top nine secret tips for losing weight and keeping it off each year – you can benefit too!
1) Know your limits
Randy says he is fully attuned to know when he's had enough, that the signal to stop eating will come from the body and not an empty plate.
He says it did take practice, but eventually, he learned to pay attention to his body and the signs it gave him that he was full and not to overeat.
2) Never say 'never'
As we mentioned above, Randy says he never says "never" because that can mean binging, which he doesn't want, and he admits to being a chocoholic.
So he tries to satisfy his sweet tooth with protein shakes and frozen yogurt.
3) Sample the goods
Randy says he allows himself to try out two or three things that he particularly loves if he is at a dinner party.
He will do this instead of just diving into the whole smorgasbord.
Like at Thanksgiving, he will choose either sweet potatoes or mashed potatoes; if he can't resist both, he will take a few bites of each!
4) Don't arrive feeling hungry
"I never go anywhere when I am famished," Randy says.
Rather, he always has a healthy snack before.
He even has a little refrigerator at his office that has healthy stuff in it, such as diet sodas, Cheetos, and protein bars.
If he still feels hungry and there aren't any healthy choices around, he chews on some gum or drinks some water or chicken broth before getting to a healthier choice.
5) Focusing on the faces
Sometimes it's difficult to be aware of calorie counting and conscious of what you choose to eat when you mingle, talk, and laugh at a party.
Partying was once a chance to eat, drink, and be merry for the old dawg.
But that's no longer the case.
Now he says at parties he is only merry!
6) Seek support
Fortunately, Randy has a lot of support from his family and kids, who cheer him along the way.
And in their unique ways, even the co-hosts from the Idols team were there to help him keep his weight down and support him.
7) Hitting the kitchen
Because Randy Jackson grew up in New Orleans, he enjoyed rich, decadent foods.
He loved Andouille sausage, gumbo, grits, and jambalaya.
Even though these foods don't feature in his life anymore, he loved them enough that he has learned to create and eat healthier versions of the foods he grew up with and loved.
Now he tries low-fat sweet potato pie, or he loves Cajun spice bread too.
8) Make working out unavoidable
Next to Jackson's bed is a big and bulky treadmill.
Every morning when he gets up, he has to pass it until he is forced to use it, walking on it every day for about 35-45 minutes.
As mentioned above, he also loves the benefits of stretching and loosening up with yoga.
9) Focus on your health
Fortunately, Randy's diabetes is under management now, and his diet and exercise control his blood sugar.
He doesn't take medications anymore, and he goes to the doctor four times a year to see what his blood sugar levels are at.
He acknowledges that "health is the biggest wealth we can have in the world."
In 2008, Randy helped to develop and produce America's Best Dance Crew
This premiered in February 2008.
This American competitive dance reality television series featured national and international dance crews, showing the hippest dance moves and the hottest styles.
Rihanna, Lil Wayne, and other top artists performed in this show for seven seasons.
Randy was one of the executive producers of this series.
He left American Idols in 2013 to pursue other interests
Randy said he decided to leave American Idols in May of 2013.
He said he was looking forward to focusing on his company, Dream Merchant 21, and other business ventures.
He has shared his secrets of all his successes in the book he wrote in 2004 called "What's Up Dawg? How to Become a Superstar in the Music Business."
He starts another venture, Unify Health Labs after his diabetes diagnosis
As you can see from the life of Randy Jackson, he is a man with many talents.
He is a world-renowned musician; he's a record producer, a singer, a producer, an entrepreneur, an A&R executive, and many other things.
When they think of Randy Jackson, many people remember him for his days as the best bass player for Journey.
And others will never forget his golden years as a judge and mentor of the very popular and famed American Idols.
He's always been on top of his game in the business world, but when it comes to his weight, well, it was a big health crisis that shook him up a bit, enough to lose 114 pounds – he was diagnosed with type 2 diabetes.
But now he is on top of this game too!
He became committed to regaining his health
In his commitment to regain his health, Randy was fueled with the desire to help others suffering the same fate.
That meant he consulted with a team of nutraceutical scientists and health professionals.
With that behind him, he founded the Unify Health Labs to fulfill his newfound passion, which was to help people get healthy and stay healthy.
Unify creates multi-tasking supplements
Unify adds powerful and effective ingredients to its supplements, addressing specific health problems.
Randy has discovered that "Health is a new wealth," and his company helps those who want to do that.
Randy remembers the days when he wasn't feeling well, back in the American Idol days.
That was when he ended up in the ER and was told he had type-2 diabetes.
That was a huge wake-up call for Randy; he was devastated and shocked.
It dawned on him then that he had an incurable disease that could be managed but that there was no cure for.
He just had to ensure he followed a healthy diet for the rest of his life.
From then on, he was determined to get healthy, but he knew it wouldn't happen overnight.
Can you believe that when he was in his worst shape on the American Idols, he weighed in at 360 pounds?
He says it was a very tough journey, but it was worth it for him.
He was also rewarded because he says he was amazed at how much better he felt, not just in his physical health but in his body, mind, and spirit.
And that's how he got started on this new passion, that of Unify Health Labs; it's all about helping others get healthy.
His big difficulty in the past was finding the right supplement to match the right disease – it was another reason why Unify Health was created
Randy found it difficult to get all the necessary information and supplements that were the right things to take for his disease.
He knew how it felts to walk into a supermarket or health food store, faced with thousands of vitamins and supplements, so many that you don't know where to start!
And you ask the people there to advise; some of them are as ignorant as you!
For instance, he would tell his co-workers that he had bought 500 milligrams of Vitamin D, only to hear his co-workers say, no, you need a thousand milligrams of Vitamin D!
Then another person would say, it's not vitamin D you need; it's vitamin C!
All these people and others meant well, but no one ever agreed on what was best.
So that was one of his goals – to simplify things for people.
If people ask him, "What can I take for better digestion?"
He has a quick answer – try this, it's Multi-GI – quick, clear, and easy.
Then people have a better chance of reaching their health goals.
Randy makes it quite clear, though, that he is no health guru, just like everyone else.
So when he was trying to figure out how to get his health back on track and what to take and what not to take, he did a lot of reading.
He would search the internet to get the latest and greatest on what he needed.
He said he learned a lot that way.
He got a team of health professionals to help him
He admits that kind of being a "celebrity" was handy because an advantage of being well-known is the access that comes with it.
This meant he could talk to top health experts such as nutritionists, physicians, fitness gurus, biologists, and more – some names he had never even heard of before, let alone meet!
But they sure helped him along the way.
That's the information and expertise that he is sharing with people through his Unify Health Labs.
After going through all the conflicting information he had to go through before meeting with the right health and fitness professionals, he didn't want others to have to battle like that.
That's why Unify Health Labs was created; to simplify the process.
Now he and his "Dream Team" are creating supplements that address the problems at the root, not just dealing with the symptoms.
Whatever your health issue, he and his team have the supplements to help you.
Good digestion lies at the cornerstone of many diseases
To help people start in the strongest, best possible way, Randy and his team want to make sure that people's digestion and gut are working right.
That's why they know their Multi-GI will already get you started on your way.
People only know and are willing to part with their money when they lose their health – they will do anything to get it back.
Randy doesn't want his help to extend to adults only; he knows that obesity and diabetes are increasing in children today [4] – because it's become an epidemic in the country.
And for kids, it sets them up at a huge disadvantage early in life.
Conclusion
The former American Idol judge took some pretty drastic measures because he got pretty drastic news from his doctor, he was diagnosed with type-2 diabetes, something he never imagined could happen to him.
It was a wake-up call that changed his life; you could say, forever.
It took him on the urgent path of dieting and exercising.
20 Years later, he kept his word to himself, and he is looking more svelte than ever and on top of his game.
He never let up from that day forward.
He worked with several fitness experts, mental health experts, and nutritionists to ensure that he kept the fantastic weight loss of 114 pounds off.
"You have to change how you think about food," he explained.
You have to start bit by bit and find the things that work for your body.
That way, you even find out what your allergies are, and you start paying a lot of attention to how you feel."
That all led to him becoming the co-founder of Unify Health Labs.
It offers people a whole line of supplement products to help them, like him, to be determined to get on the journey of being healthy.
He wants them to be spared the anguish and confusion of the drawn-out, frustrating searches he went through.
"This is my sort of giving back"
Others can benefit now because of the wake-up call that Randy had.
You can view his products on the site; they are available online.
He has discovered, too, through his amazing dieting and new eating habits, that many people probably have bottles and bottles of vitamins and stuff lining the shelves in their bathrooms that they take for this problem and that one.
But now that he has lost so much weight and learned so much about his disease and his body, he can honestly say that the root causes of a lot of these types of diseases that he had to face lie in the gut.
Gut health is the best health [5].
It's crucial for the health of the rest of your body.
The gut microbiome plays such an important role in your body and your health because it controls digestion and benefits your immune system and lots of other health aspects.
An imbalance of having unhealthy and healthy microbes in the intestines can contribute to what Randy experienced; high blood sugar, weight gain, and other disorders that you would rather not know about.
And Randy should know because he's been there; he took action, and he is now looking and living the picture of HEALTH!
"Check it out, dawg"
Frequently Asked Questions about Randy Jackson (FAQs)
Is Randy Jackson related to Michael Jackson?
The American Idol's Randy Jackson is not Michael Jackson's brother. Michael Jackson did have a brother with the same name, Randy, though.
Why did Randy leave American Idol?
As a result of Simon Cowell's departure, Randy Jackson was left as the sole original judge on American Idol. On 9th May 2013, Jackson announced that he would be departing from American Idol – this was after twelve seasons. He said he wanted to focus on other business ventures.
What is the svelte Randy doing now?
Randy Jackson spoke with TODAY about his new Fox show called Name That Tune, along with Jan Krakowski. It premiered on January 6, 2021. She is the host and he is the bandleader. It is a 10-episode series, coming three years after an attempt to reboot this old classic by CBS. It was first aired as way back as 1953!
The game show tests the music knowledge of contestants as they battle it out to win cash and prizes. One player towards the ends can stand the chance of potentially walking away with the $100,000 grand prize.