When stress from the environment, toxic people, and adult responsibilities take over our lives, it can be challenging to maintain a healthy lifestyle.
The consequences can further negatively affect our productivity and physical or mental health.
Making sure to eat all the right foods while living a fast-paced life can call for many compromises.
Either you have to spend on expensive healthy meals on the go or spend grueling hours preparing all your meals.
You can end up failing to commit and give up. This leads to eating fast food and junk and sacrificing your health for work.
Many companies have created products to help people adapt to the demands of productive and healthy life to solve this unhealthy cycle.
Supplements are formulated to substitute the lack of nutrients in instant and quick meals provided without the long prep time and high calories.
Green powders are one of the options many people choose to add natural vitamins to their diet.
SuperGreen Tonik is a green powder created to solve all the woes of a person seeking optimal health and productivity.
This SuperGreen Tonik review will help you understand the importance of nutrition and how these greens drink can help you.
SuperGreen TONIK: Does it Work?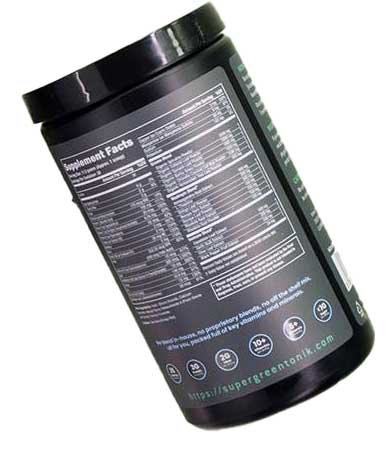 What is SuperGreen TONIK?
SuperGreen Tonik is a green powder supplement that fills in the nutritional gaps in your diet.
It is a quick and convenient alternative to completing the lacking essential nutrients from your meals.
SuperGreen claims to prevent chronic colds, energy slumps, and brain fog. It contains your minimum daily amount of vitamins and minerals.
A Super Green Powder gives you a serving of vegetables in a glass of water.
All the claimed health benefits of SuperGreen Tonik:
It helps you get better sleep
Enhance brain function
Improve immune system
Increase energy levels
Reduce stress
Help with weight management
SuperGreen Tonik contains a blend of 38 superfoods, adaptogens, and nutrients.
Green drinks usually source ingredients from roots, leaves, and plant extracts.
SuperGreen Tonik may have fewer ingredients than other greens powders, but it contains optimal dosages of every ingredient.
They boast full transparency to their formulation, with no proprietary blends. So, you know what you're getting with every serving.
The creator of SuperGreen Tonik is Adam Wright.
He was a competitive triathlete who later experienced chronic fatigue syndrome.
After having to give up on his dreams, he later found the
motivation to break out of the cycle.
With his sports science knowledge, Adam sought supplements and greens powders to provide him with the proper nutrition.
However, many of the supplements in the market are filled with fillers, underdosed, or hiding behind proprietary blends.
As health-conscious consumers, knowing the contents of the supplement you're taking is essential.
Is the dosage enough to take effect? Are there ingredients that can cause you discomfort? Is the formulation the right fit for your goals?
A brand's transparent and honest nutrition label can only answer these questions.
This is the mission that SuperGreen Tonik strives for with its brand. SuperGreen Tonik focuses on fewer ingredients with the proper dosages without sacrificing its quality.
SuperGreen Tonik green powder has a subtle mint flavor and an added sweetness from natural stevia leaf extract.
A new flavor has also been added. If mint is not a flavor you enjoy, you can choose SuperGreen Tonik berry.
SuperGreen Tonik Ingredients
Organic Greens Blend
Organic spirulina powder (2000 mg)
Organic collards leaf powder (2000 mg)
Organic spinach leaf powder (1000 mg)
Organic barley grass powder (1000 mg)
Organic chlorella powder (1000 mg)
Organic horseradish tree leaf powder (500 mg)
Nootropic Blend
Ashwagandha root extract (500 mg)
L-Theanine (250 mg)
Ginkgo leaf powder (240 mg)
Bacopa herb extract (150 mg)
Bacopa leaf powder (150 mg)
Rhodiola root extract (150 mg)
Rhodiola root powder (150 mg)
Immune Blend
Dandelion leaf extract (500 mg)
Garlic bulb extract (250 mg)
Olive leaf extract (250 mg)
Black pepper fruit extract (24 mg)
Many of the ingredients of Super Green have scientific evidence for their benefits. They provide a generous dosage for optimal results.
Several studies and evidence exist on fruits and vegetables' ability to prevent chronic diseases.
Cancer, obesity, heart disease, and other lifestyle diseases are a few.
Leafy green vegetables have nutrients that have substantial health-promoting activities.
1) Spirulina powder
Its organic greens blend with the highest dosage per ingredient contains spirulina powder.
There are evidence-based human applications for the ability of spirulina to modulate the immune system and exhibit an anti-inflammatory effect.
Multiple studies investigate spirulina's clinical applications in treating chronic fatigue, allergies, and weight loss.
However, high-level evidence trials are still required to make it conclusive. Nevertheless, there are no risks in taking organic spirulina powder as a dietary supplement.
2) Kale leaf powder
Collards leaf like the organic kale powder found in the greens blend of SuperGreen Tonik.
Kale is a well-known superfood, like other cruciferous vegetables. In a recent 2021 study, kale was investigated for its ability to influence inflammation and gut health.
The phytochemicals in kale have the potential to prevent chronic and degenerative diseases.
Moreover, supplementation with kale juice can reduce the risks of coronary artery disease and high cholesterol.
3) Spinach leaf powder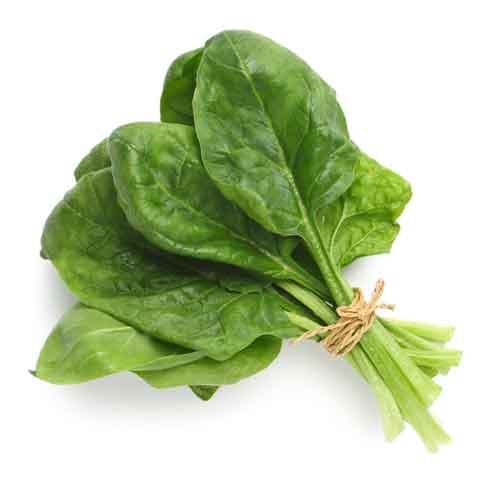 Another main ingredient found in SuperGreen Tonik is organic spinach powder.
Organic spinach leaf powder is widely regarded for promoting health beyond basic nutrition.
The therapeutic properties of spinach can influence cancer, obesity, hyperglycemia, and hyperlipidemia.
A 2014 study evaluated the antioxidant effects of spinach in hyperlipidemic rats.
The study concluded that spinach could reduce oxidative stress from a high-fat and cholesterol diet.
4) Organic Barley grass powder
Barley grass powder in SuperGreen promotes sleep, enhances immunity, protects the liver, has anti-inflammatory effects, etc.
Its functional ingredients, such as gamma-aminobutyric acid (GABA), flavonoids, and tryptophan, have preventive and therapeutic roles for chronic diseases.
There are also animal studies that demonstrate the anti-obesity effect of barley grass juice
5) Ashwagandha root extract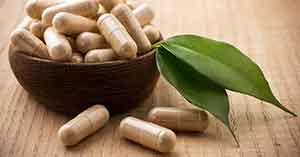 Ashwagandha root extract is another notable ingredient in this supplement's nootropic or brain blend. It is used for reducing stress and enhancing the well-being of a person.
A randomized, double-blind, placebo-controlled study in 2014 was conducted to investigate the effects of ashwagandha.
This high-level study found that it influences cortisol levels, anxiety, depression, and stress.
However, further studies are still recommended to understand its mechanism of action.
Another similar clinical study was made in 2019 to investigate the effects of ashwagandha on stress, anxiety, and impeded sleep.
250 mg and 600 mg per day of ashwagandha root extract were used in the study.
Both doses significantly improved sleep quality and reduced stress or anxiety.
SuperGreen Tonik contains 500 mg of ashwagandha, which is within the range of the dose used in the study.
However, further large-scale studies are needed to improve sleep parameters in people with insomnia and anxiety.
6) L-theanine
This amino acid is added to the nootropic blend of SuperGreen to improve brain function.
A randomized, placebo-controlled, double-blind trial has recently investigated the effects of L-theanine on stress and cognitive function.
This amino acid is found in green tea, a widely used healthy drink. It is a safe and well-tolerated ingredient in any supplement.
It improves mental conditions such as brain fog in healthy individuals.
Furthermore, a 2021 study concluded that l-theanine could improve older people's attention, memory, and executive functions.
7) Ginkgo leaf powder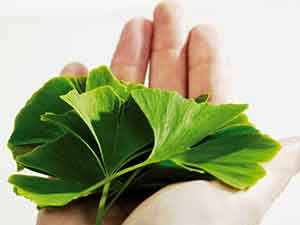 Ginkgo Biloba is one of the most commonly used herbal supplements.
Several studies have suggested that ginkgo Bilobacan affects brain function.
It has protective effects that improve short-term memory and prevent degenerative diseases.
Ginkgo Biloba has been studied for its influence on the brain, heart, inflammation, and blood.
It is safe and well-tolerated at a dose of 240 mg a day. This dose is used in the formulation of SuperGreen Tonik.
8) Bacopa leaf powder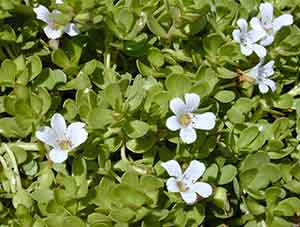 Bacopa monnieri is widely used in ayurvedic medicine as a neural tonic. It is known for its ability to improve intelligence and memory.
Clinical studies have recently investigated Bacopa leaf powder in supplements because of its neuroprotective effects and memory-boosting ability.
9) Rhodiola root powder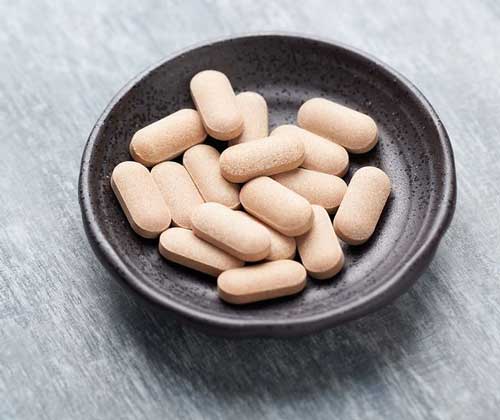 It has been used as a dietary supplement to prevent physical and behavioral stress for fighting fatigue and depression.
In several clinical studies, Rhodiola root powder demonstrates anti-aging, anti-inflammation, immunostimulating, and anti-cancer effects.
The typical dosage for Rhodiola is 200-600 mg per day, within the range of the total amount found in SuperGreen.
It has been tested on humans to improve cognitive function and prevent physical, emotional, and mental exhaustion in people with fatigue syndrome.
However, more research is warranted as other studies have contradictory results.
10) Dandelion leaf extract
Dandelion extract is found in the immune blend of SuperGreen. This herb has potential effects on cholesterol, inflammation, and oxidative stress.
Dandelion leaf extract is also useful in the management of type 2 diabetes.
11) Garlic bulb extract
Garlic is added to the immune blend of this supplement because of its recognized potential in preventing and treating different diseases.
Garlic bulb extract has compounds that can reduce heart disease, tumors, and hyperglycemia risks and has anti-microbial effects.
It is a safe and beneficial herb, but long-term and large clinical trials are required to fully understand garlic's therapeutic properties.
12) Olive leaf extract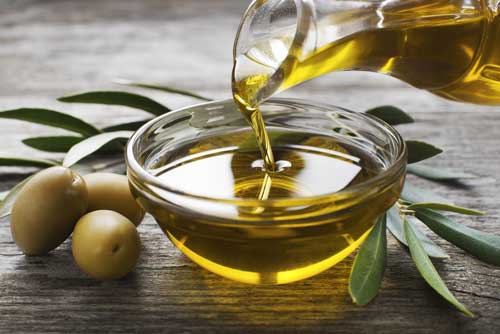 Olive leaf extract has numerous evidence of its effect on the immune system.
It has cardioprotective, antioxidant, and anti-inflammatory activities.
The polyphenols in olive leaf extract are potent antioxidants demonstrating several protective effects against diseases.
Who SuperGreen TONIK is not for
1) Anyone under 18 years old
Children should not take super green powders to replace their vitamins and minerals.
Whole foods or vegetables should be their primary source of nutrients.
The immune system of every child should develop with complete meals or supplements intended and made for them.
Contact a pediatrician if you have questions about your child's health.
2) People with preexisting conditions
Drinking SuperGreen Tonik while having preexisting conditions can cause consequences to your health.
Before you add a medication, or supplement, or change your diet, it is crucial to notify your doctor first. Any supplement should be taken with caution, no matter the safety of the ingredients.
Some formulations may have contents that interfere with your existing medicines or condition.
3) Unrealistic expectations
Super Greens powder has multiple health benefits.
It can boost your immune system, improve mental clarity, and prevent chronic fatigue syndrome.
However, it is essential to remember that with any supplement, you won't experience the effects without commitment and patience.
You will need to take SuperGreen every day for more than a few weeks for full benefits.
Nevertheless, how a dietary supplement affects each individual will vary.
Fortunately, this greens supplement has a 1-year money-back guarantee.
The Cons
1) The taste may be intolerable to some
Not everyone was enthusiastic about the taste of SuperGreen Tonik.
People not fans of sweet mint and berry flavors may find this drink unpleasant.
The quality of its taste will depend on individual preference. Despite the mix of reviews on the taste of SuperGreen, its powder is easy to add to other beverages to mask the taste.
Some people adjusted the liquid ratio with which they diluted the powder, while others added fruit juices.
Moreover, you can also add your protein powder to the mixture.
The sweetness of the formulation could use some adjustment, as other SuperGreen Tonik review says.
2) Expensive
The consumers' common complaints on the SuperGreen Tonik review are its price.
You can find other green juices that provide similar benefits to Super Green.
Although, with a few compromises on its transparency, effectivity, or dosing compared to Super Green.
People who praised the quality of ingredients and the effects of this powder in their SuperGreen Tonik review also expressed dismay at its price.
However, compromising the price of a product can also affect its quality.
If you feel that Super Green is not what you're looking for in a greens drink, a 1-year money-back guarantee is available for your convenience.
There are no risks in spending on your first Super Greens drink to see the value of its price.
3) Inconclusive evidence
Some ingredients in this formulation require further studies to make its claim conclusive.
The mechanism of action or how they work is not fully understood.
However, there are existing clinical studies that prove they have therapeutic benefits. Nevertheless, many of the main ingredients found in SuperGreen have promising effects.
SuperGreen TONIK Review from Customers
From the official website:
Supergreen features a few reviews from customers and experts or ambassadors. However, their website does not show all of its reviews or ratings.
"Gives me peace of mind"

The team at SuperGreen Tonik stands out because of their transparency and authenticity. They've been athletes, so they understand the struggles. As a professional athlete, taking supplements that are safe and effective is of the utmost importance. I rely on my body and mind to be in peak condition to perform at my best. SuperGreen TONIK gives me peace of mind, and it's great knowing it's a supplement made by athletes for athletes

– Ksenia Lykina, Top Professional Tennis Player
"Calm clarity and overall good feeling"

I'm a 56 year old male who works the midnight shift. I take it before work in the evening. It enhances my energy; waking me up but not in a caffeinated way and provides me with a calm clarity and overall good feeling. I plan on continuing to use Super Greens Tonik as I feel it's the best green product on the market and I truly notice the positive way it impacts my health and life.

– Jim, USA
from Amazon:
There are reviews available on Super Green Tonik on Amazon.
Moreover, you will be able to find both negative and positive reviews of this dietary supplement.
The overall rating of Super Green on Amazon is 3.9 out of 5 from 58 customer reviews.
Tastes Great. Appears to be super healthy.

I've been using Super Green Tonik for 3 months+. Lots of healthy vitamins, minerals, ingredients. Takes the place of my smoothie. Way less work. I've been eating healthy for a while now. So I don't notice a big change in term of a healthy feeling. But I don't notice any decline in switching from a fresh vegetable/fruit smoothie to a greens powder drink. I hope it's giving me the supplemental boost to my daily nutrition. It's not cheap, but look at the nutrition information on the container. Wow. It looks healthy. Give it a try.
The overall feedback from consumers has praised its quality and efficacy. However, a few people expressed dissatisfaction with its taste and price.
The Pros
1) 1-year Money-back Guarantee
Most dietary supplements only have a 30-day money-back guarantee. With SuperGreen, you can get a refund on your purchase in 365 days.
If this greens powder is not for you or you are not satisfied with the results, you can get a refund through the company's customer service.
A handling and shipping fee deduction will be made, and you will receive your refund within 7-14 days.
2) Transparent formulation
SuperGreen Tonik formula has full disclosure of its ingredients with no proprietary blends. You will be able to find all the contents and designated dosage in its nutrition label.
Moreover, the company uses natural ingredients tested by third-party laboratories and manufactured in a USA cGMP lab.
3) Diet-friendly
Like many greens powders, SuperGreen Tonik is plant-based. It is dairy-free, soy-free, and vegan-friendly.
SuperGreen Tonik ingredients are organic and with no additives or artificial sweeteners. It makes sure that every ingredient serves a purpose.
4) Convenient
It is a convenient way to add plant foods to your diet. It contains vitamins and minerals you get from eating vegetables.
Sometimes, getting all the essential vitamins your body needs in just three meals can be challenging.
It can also be time-consuming to prepare a nutritious meal throughout the day when you're an adult with many responsibilities.
With SuperGreen Tonik, you can mix a scoop of water or any liquid.
5) High-quality ingredients at the correct dosage
The main ingredients in this supplement are well-studied and match the suggested dosages.
Many recent high-quality studies have been found to support the claims of SuperGreen.
They are safe and effective in enhancing immunity, brain function, sleep, and reducing stress.
Insider Info
For some people, the taste is the only obstacle in complying with the daily intake of this greens supplement.
Many blogs and reviews have suggested that tweaking the dilution and preparation of SuperGreen can help improve its taste.
Ginkgo leaf powder, an ingredient in its brain blend, is contraindicated in a few individuals.
This includes people taking nonsteroidal anti-inflammatory drugs, antiplatelet drugs, pregnant or nursing women, and epileptic patients.
Buying Guide
You can buy SuperGreen Tonik on their official website or Amazon.
You can purchase a 1-month, 3-months, or 6-month supply of your greens drink.
SuperGreen Tonik website has promos. You get a discount and free shipping on your order if you buy more than one tub.
Moreover, SuperGreen Tonik offers a 365-day money-back guarantee. Unlike other green powders that only give a 30-day money-back guarantee.
The Verdict
The quality of the ingredients of SuperGreen Tonik is undeniably promising.
Every ingredient has been investigated for the effects this supplement promises.
However, as an honest SuperGreen Tonik review, it does not come without some disadvantages.
The taste can be intolerable for some people, and you may need to change up its preparation depending on your preference.
Moreover, because of the quality of this formulation, the price may be higher than other greens supplements.
Fortunately, it has a 1-year money-back guarantee. If you don't think it's not for you, you can get a refund on your purchase anytime.
Nevertheless, it does not replace whole plant foods but only enhances the nutrition of your meals.
SuperGreen Tonik supports a healthy lifestyle by filling the gaps in vitamins and minerals you don't get.
Therefore, striving to be healthy is still crucial to fully experience the benefits of this greens drink.
Frequently Asked Questions (FAQs)
How should I drink SuperGreen Tonik?
You can take green powders with one scoop dissolved in 12oz water or more. For added nutrients, you can add it to your favorite fruit juice, green tea, or smoothie. Taking SuperGreen Tonik once per day in the morning is recommended, but any time of the day.
What are the flavors available?
It can be difficult to mask the taste of green powders. Therefore, SuperGreen Tonik used mint to create a refreshing drink. For people who aren't keen on the mint taste, you can also choose the berry flavor of SuperGreen Tonik.
What is the difference between SuperGreen Tonik and other green powders?
Super Green Tonik contains well-formulated ingredients at the proper dosage. Most green powders include an excessive amount of ingredients without any real purpose. SuperGreen Tonik reveals all its ingredients and ensures each one serves a purpose with full disclosure of its dosage.
How should I store it?
Store your tub of SuperGreen Tonik in a cool, dry place. However, once you open the tub, it is best to place it in the refrigerator.
Is this supplement vegan?
Yes, SuperGreen Tonik greens powder does not have any animal products. Like many greens supplements, it is vegan-friendly. SuperGreen only uses organic ingredients with the right vitamins and minerals.
When will results show up?
For any green powders or dietary supplements, their effects on the body and how a person responds to them will vary from person to person. It is recommended to drink SuperGreen Tonik every day, accompanied by a healthy diet and regular exercise for quick and full benefits.
Is Stevia leaf extract in SuperGreen Tonik safe?
This green powder has stevia leaf extract as its sweetener. It is not artificial but a natural sweetener. It adds sweetness to a drink without any calories.
What vitamins does it contain?
This greens supplement contains vitamin E, vitamin C, vitamin A, vitamin D, vitamin K, vitamin B, and other essential vitamins and minerals.